Author: Jasur, Chain Tea House
1. Sector Data
On-chain data shows that the number of new players in the blockchain gaming sector decreased by 18.5% from August 25th to August 31st, reaching a total of 1.048 million. The trading volume increased by 101.2%, reaching 68 million. The number of active online games remained stable at 2,530, and the total market value of the blockchain gaming sector increased by 3.8% from last week's lowest point, reaching 48.9 million US dollars.
2. Blockchain Gaming Investment and Financing
1. Virtual event planning platform Allseated completes $20 million equity financing
On August 29th, it was announced that virtual venue display and event planning platform Allseated completed a $20 million equity financing. Allseated stated that it is currently splitting its metaverse department into an independent entity. Founded in 2011, Allseated provides a collaboration space visualization platform that allows venues and planners to create virtual rehearsals for potential clients, including tools for building 360-degree views of buildings and designing floor plans. In 2022, Allseated raised $15 million and launched the "Enterprise Metaverse" in May 2022. The latest round of financing for Allseated totaled more than $43 million, including investments from Magma Ventures, Level Structured Capital, Vestech LianGuairtners, NYFF, and WGG, to further expand its space visualization and collaboration platform.
2. Solana-based NFT project DRiP completes $3 million seed round financing
On August 27th, it was announced that DRiP, a Solana-based digital gifting NFT project, completed a $3 million seed round financing. The round was led by Placeholder and its partner Chris Burniske, along with 6th Man Ventures, Anagram, CollabCurrency, and other investors. Drip aims to build a creator-centric Web3 content distribution platform and provide free digital gifts from well-known creators. Users can receive free airdrops from the DRiP team by subscribing to creators' Showcase channels.
3. Blockchain Gaming News
1. Nolan Bushnell, co-founder of Atari, the pioneer of arcade games: Web3 world has higher security, but anonymity is not conducive to game competition
Nolan Bushnell, co-founder of Atari and current Chief Knowledge Officer of esports and tokenized gaming platform Moxy.io, known as the "father of Atari," stated in a recent interview with The Telegraph that, from a long-term perspective, the Web3 world has higher security, especially with smart contracts. However, anonymity is not conducive to game competition. Steve Jobs once worked at Atari, and this spirit continues at Apple. The game industry needs strange and unique individuals who are willing to try crazy ideas instead of trying to imitate the past. In addition, Matt deFouw, CEO of Moxy, pointed out that many Web3 games claim to be "Play to Earn," but due to excessive focus on ownership and value issues, they lose the fun of gaming and eventually become "Grind to Earn."
2. The encrypted game "NFL Rivals" has been downloaded over 2 million times
The mobile game "NFL Rivals" by blockchain unicorn Mythical Games has been downloaded over 2 million times, allowing players using Apple and Android devices to buy and sell in-game assets without leaving the application. In a statement, the company said that "NFL Rivals" combines "web3 digital ownership with in-game utilities, allowing fans to own, collect, and trade playable digital assets." The company also stated that it has partnered with the Miami Dolphins to promote NFL opponents during the team's home games.
3. Identity oracle project Clique launches its first game ID badge on the Ronin Network
On August 25th, the identity oracle project Clique launched its first game ID badge on the Ethereum sidechain Ronin Network. As a soul-binding token, it connects users' Twitter accounts, Steam accounts, and Ronin wallets.
4. AMC shooting game "Shooter Arena" PC Beta version officially launched
Today, AMC's shooting game "Shooter Arena" PC Beta version is officially launched. In addition to the mobile version, the PC version is launched to meet the needs of more professional players and improve the game's coverage. The game has been loved by players for its smooth shooting experience and exquisite graphics. With the launch of the PC version, it is more convenient for professional players to operate. The development team of AMC stated that they will continuously optimize the game content based on player feedback, striving to provide players with a more perfect gaming experience.
5. Web3 community game platform Iskra generates $8 million in revenue in 2022
On August 30th, according to data tracked by VentureCap Insights from Singapore regulatory documents, Iskra, a Web3 community game platform supported by mobile giants such as Line, Kakao, and Netmarble, generated a profit of $900,000 and revenue of $8 million in 2022. According to the company's audit report, its income comes from "platform development and related services provided," but no further details were given. According to LinkedIn estimates, Iskra has more than 50 employees and operates a hub for Web3 game players and developers, enabling players to participate in blockchain-based games and allowing users to trade tokens and other in-game assets on its platform.
6. Aptos Foundation to collaborate with blockchain gaming system MARBLEX to develop MARBLEX WARP Bridge
On August 25th, the Aptos Foundation announced its collaboration with mobile game developer Netmarble to develop the MARBLEX WARP Bridge in the game blockchain ecosystem MARBLEX, integrating its multi-chain game world with Aptos. MARBLEX WARP Bridge will seamlessly integrate MBX games and services within the Aptos network.
IV. Introduction of New Blockchain Games
1. Fableborne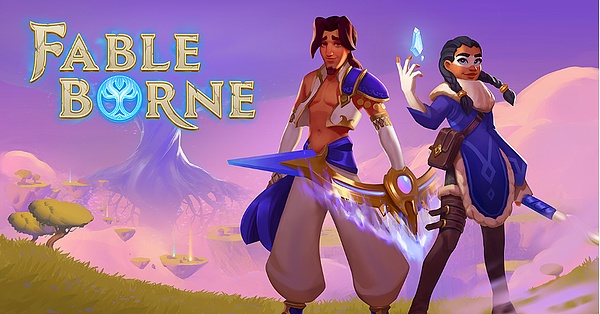 Recommendation: Raised $5.5 million in June, recently started a ranked tournament with rewards
Fableborne is a single-player multiplayer mobile game based on the AVAX chain, integrating elements of action role-playing (ARPG) and base building. Players can participate in base construction, PVP raids, guild wars, and other gameplay. The game is set in the Shatterlands, a land shattered by mysterious events, plunging the world into chaos. Players' task is to compete for gold and glory. In Fableborne, players will explore new and larger islands in this shattered land, build and reinforce their bases, raid other players' islands in asynchronous battles to obtain resources, and earn rewards to upgrade base buildings and heroes.
The official Twitter currently has 27.9k followers, with average fan engagement.
Project address:
https://fableborne.com/
2. LianGuairallel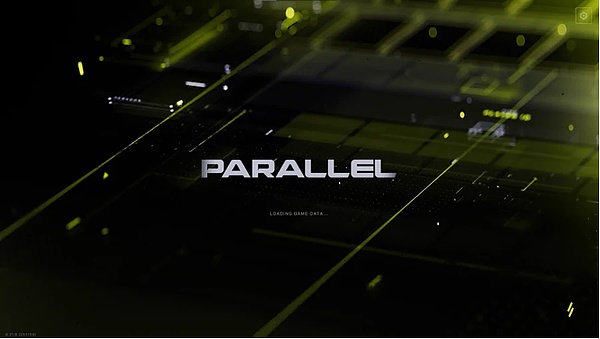 Reason for recommendation: Valuation once reached 500 million
LianGuairallel is a Base chain trading card game. LianGuairallel follows the rules of traditional trading card games in terms of gameplay: building and completing a card deck, considering the combination of different card functions; playing 1v1 matches with others, using strategy and rules to win; cards can be traded on the market to choose the most suitable card deck.
The official Twitter currently has 134.4k followers, with average fan engagement and more KOL attention.
Project address:
https://parallel.life/
3. ClashMon: Ignition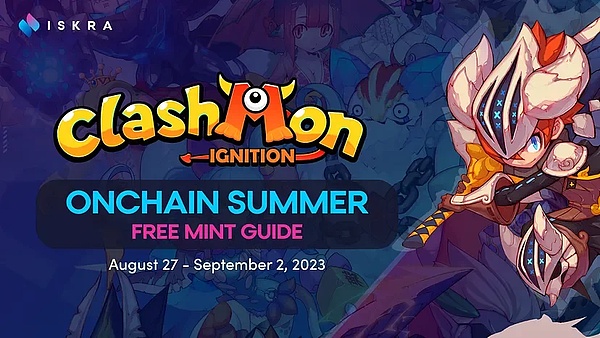 Reason for recommendation: Freemint game NFT before September 2nd
ClashMon: Ignition is an internal game incubated by Iskra and built on Base. It is a web browser-based collectible battle RPG game. By providing an exciting journey of collecting unique characters and building powerful teams, ClashMon ensures that users get the ultimate gaming experience. The official website is not yet online, but you can get an NFT first.
The official Twitter currently has 4.2k followers, with a decent fan engagement rate.
Project address:
Like what you're reading? Subscribe to our top stories.
We will continue to update Gambling Chain; if you have any questions or suggestions, please contact us!