Starting June 1st, the new Hong Kong cryptocurrency regulations will officially take effect, implementing a new licensing system for virtual asset service providers and promoting the legalization of cryptocurrency exchanges, providing clear regulation and guidance for virtual asset transactions. It is expected that licenses for cryptocurrency exchanges will be issued in succession, offshore cryptocurrencies will accelerate, and web3 infrastructure will be gradually supported, making the Hong Kong sector continue to heat up.
From an investment perspective, what are the investment opportunities brought by the new Hong Kong cryptocurrency regulations? veDAO has researched many innovative Hong Kong regulatory projects and recommends the following six long-term investment cryptocurrency projects.
1. NEO (NEO)
NEO is a smart contract platform established in 2014, formerly known as Antshares. It is a Layer 1 blockchain and is often referred to as "China's Ethereum." NEO is committed to replacing Ethereum as the most developer-friendly blockchain.
NEO is a Chinese smart contract platform established in China that is a Chinese project supported by the Chinese government. Its smart contract technology is a strategic priority for national development and is also the first original blockchain underlying protocol in China. NEO attaches great importance to compliance and regulation, which helps it gain trust and legitimacy in China's highly regulated business environment.
Although NEO doesn't have much publicity and is relatively low-key, it is a long-term project. With the launch of the Hong Kong cryptocurrency regulations, the market also has a long-term positive outlook on the price of this token, and there is the possibility of a further substantial increase in the later stage.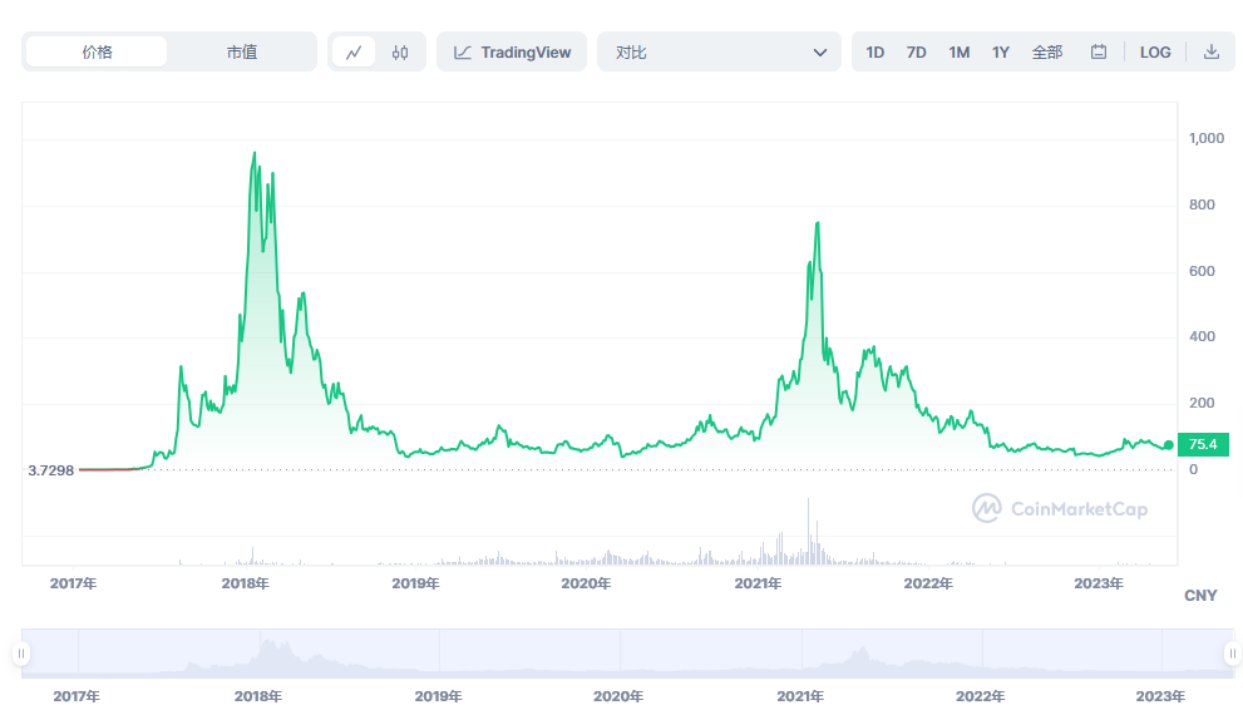 2. Vechain (VET)
VeChain is a Layer 1 blockchain that focuses on supply chain optimization, and is an innovative blockchain designed to improve the efficiency and transparency of supply chain processes. The project was founded by Sunny Lu, former chief information officer of Louis Vuitton China, in 2015 and has close ties to China. This includes establishing long-term partnerships with several major Chinese companies, such as state-owned enterprises China Tobacco and one of China's largest home appliance manufacturers, Haier, as well as actively cooperating with the Chinese government to develop projects, such as a pilot project with the Guizhou Gui'an New District government to develop a blockchain-based carbon credit trading platform. VeChain has also been recognized by the National Internet Information Office of China as a "national high-tech enterprise," which helps to enhance its reputation and credibility in China.
VeChain provides solutions for real-world enterprises and supply chain issues. Many projects position themselves as solution providers, but in fact, the solutions they offer are for problems that do not affect many people. VeChain truly offers necessary solutions for real-world problems that affect the masses. The initial code for the VeChain token was VEX, which was later changed to VET in August 2018. VET tokens can be purchased on several major centralized cryptocurrency exchanges, such as Crypto.com, Huobi, KuCoin, Gate.io, and more.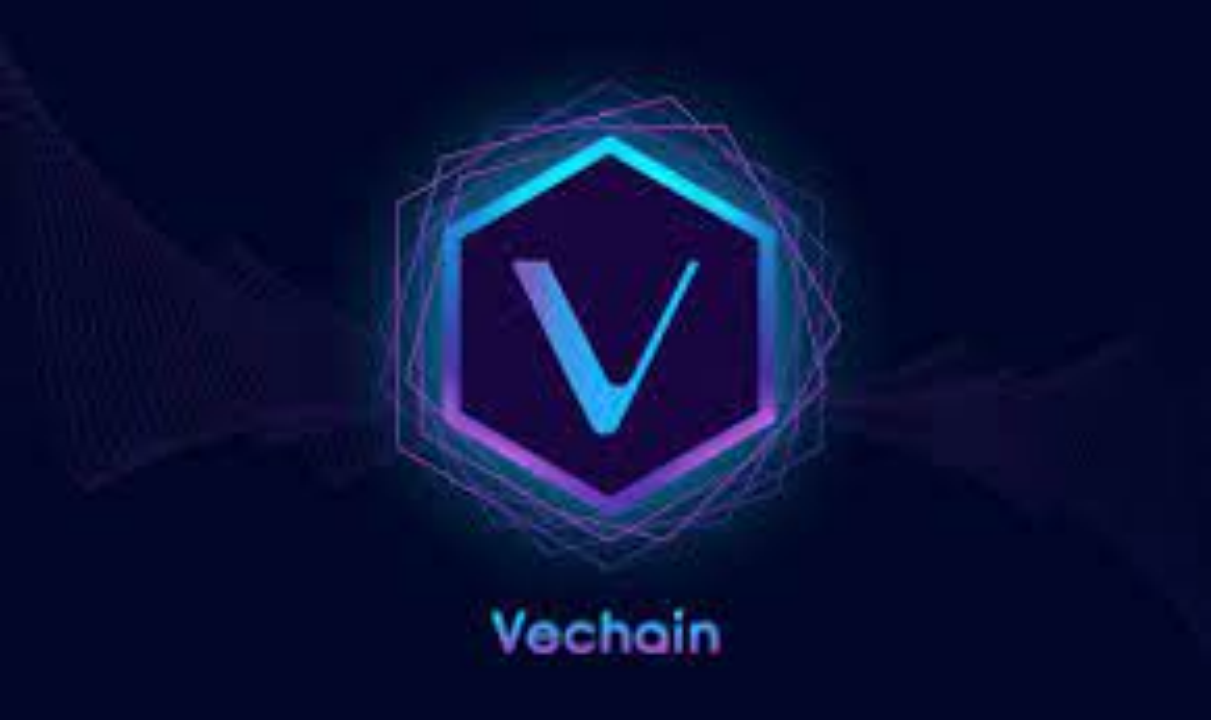 Three, Conflux (CFX)
Conflux was launched in 2018 as a public, permissionless layer 1 blockchain, and is building a borderless trading and tech ecosystem for cryptocurrency projects with a global vision, extending from China to North America, Russia, Latin America, Europe, Africa, and other parts of the world. The Conflux ecosystem currently has 8 products, which is a significant amount of pressure compared to the thousands of DAPPs in the Ethereum ecosystem, but it is also an opportunity. Conflux's ecosystem includes a browser, asset management tools, cross-chain exchanges, DeFi lending, NFTs, insurance, and more. The Conflux-related ecosystem currently covers Sushiswap, DODO, Blockingncakeswap, Binance, Gate.io, Chainlink, Waves, and more. There is also a decentralized exchange called Moonswap.
Conflux claims to be the only compliant, open, and public blockchain in China, and is actively working with international brands and government organizations in China to develop cooperation projects related to blockchain and metaverse technology. The Shanghai municipal government has identified Conflux as a "key innovation blockchain platform" and provides funding for its development. In addition, Conflux has established partnerships with several major Chinese companies, including China's leading search engine Baidu and the Shanghai Grape and Liquor Blockchain Alliance, which uses Conflux to track the source and authenticity of wine and liquor products, as well as with Chinese companies such as McDonald's and Oreo.
The token economy of Conflux is built around the CFX token, which CFX token holders can use to pay transaction fees, and can earn CFX token rewards through staking, leasing storage, participating in network governance, and rewarding miners who ensure the secure operation of the network. CFX is traded on major exchanges such as Binance, OKX, and Gate.io.
On February 16 of this year, Conflux announced a partnership with China Telecom to launch the Hong Kong virtual blockchain BSIM card. The BSIM card combines Conflux's exclusive cryptographic technology with basic features such as Tree-Graph, dPoS, PoW, and wallets, and has a unique isolation partition of public and private keys. The private key can be signed when inserted into a mobile phone, and even private key management can be performed. It is expected to directly bridge Web3 and the Metaverse on supported mobile phones.
The market may expect Conflux to benefit from Hong Kong compliance and the potential for BSIM to significantly increase the number of wallets, leading to a nearly 300% increase in token CFX in a single week and breaking through $0.3528 on the morning of May 21. As China's attitude towards the cryptocurrency industry gradually softens, Conflux may become the country's only compliant blockchain network.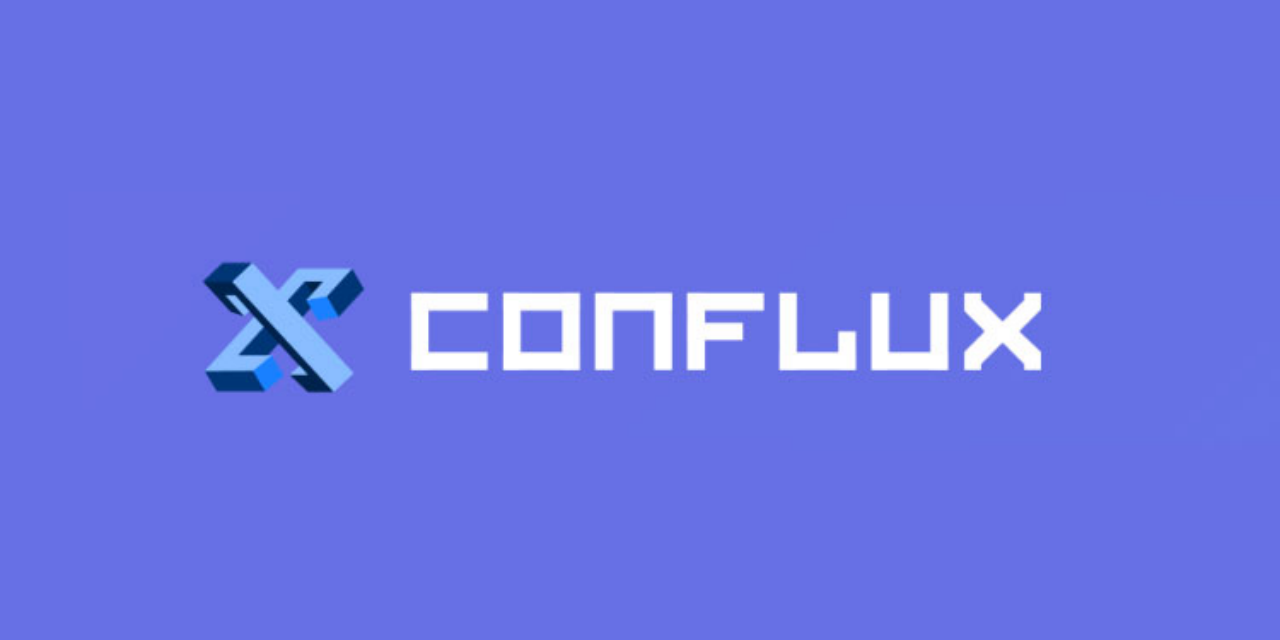 4. Huobi (HT)
Huobi is a global leading cryptocurrency exchange currently operated by Tron founder Justin Sun. The company is currently moving its headquarters from Malta to Hong Kong to expand its Hong Kong business, because Huobi believes that China will continue to have a passion for digital assets. This move will put Huobi in a very advantageous position as the first official licensee to operate in China, which could make Huobi the centralized exchange with the largest market share in the country.
Huobi has earned a reputation in China for its innovative products and services. Huobi is one of the earliest exchanges to provide margin trading, and they have also launched many initiatives to promote their users' entry into web3, such as the Huobi Wallet, which allows users to securely store and manage digital assets. In addition, Huobi has established partnerships with several large Chinese companies, including JD and CITIC Group, further consolidating its legitimacy in China.
On November 22, 2022, Huobi Global, formerly known as Huobi Global, announced in a statement on its official website that it would be renamed Huobi, with the Chinese brand name officially named "Huobi". On May 27, the company formally launched into the Hong Kong market with the introduction of Huobi Hong Kong and is ready to provide cryptocurrency trading services to users. From June 1, users can buy and hold a variety of cryptocurrencies, including Bitcoin (BTC), Ethereum (ETH), Tron (TRX), Dogecoin (DOGE), and Shiba Inu Coin (SHIB), listed in the independent index through Huobi Hong Kong.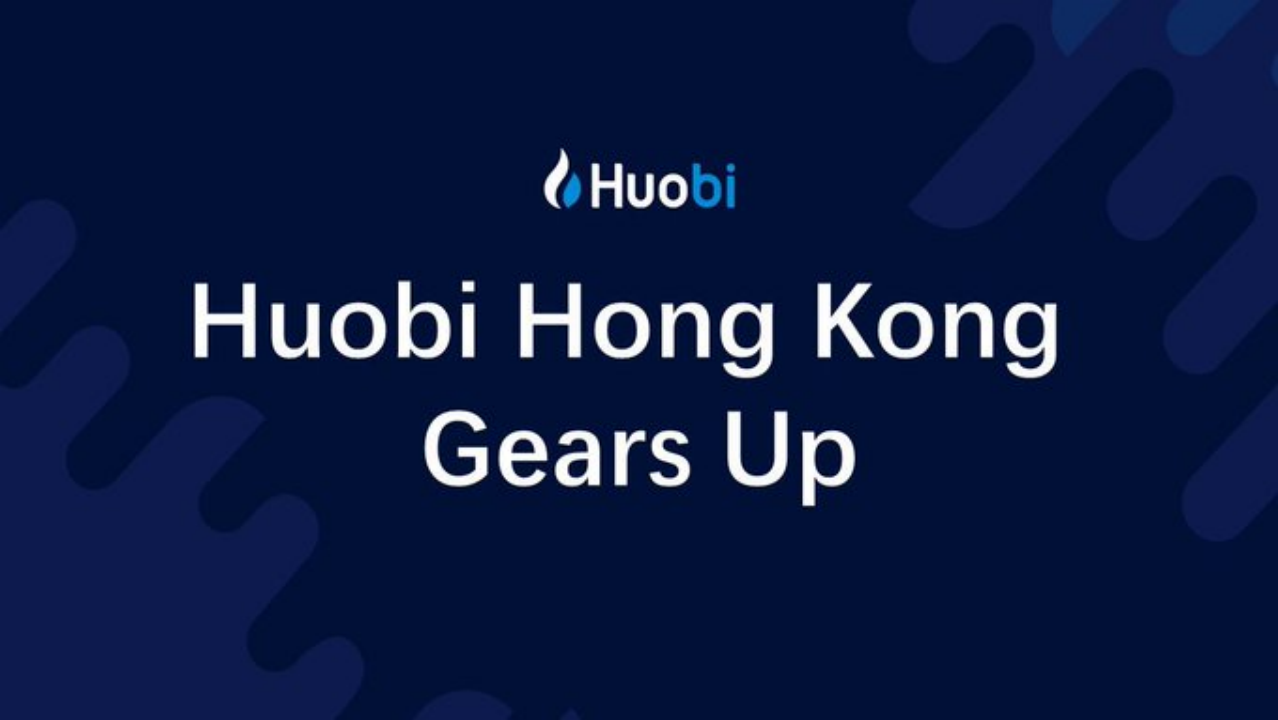 5. Filecoin (FIL)
Filecoin is a distributed network designed to store important human information, allowing people to use Filecoin to store and retrieve data and collectively build a powerful and active distributed storage market. Filecoin is a distributed storage network based on IPFS and is the incentive layer of IPFS. Filecoin was one of the earliest promoters of encrypted markets and has laid the foundation for the blockchain storage sector.
The Filecoin network is composed of a large number of storage providers and developers, and its innovative use of encryption proof ensures that data is stored securely and reliably for a long time. Currently, the Filecoin network has stored many data. Filecoin has multiple connections with China. This includes the project receiving a large number of investments from Chinese companies, including Sequoia China and Distributed Capital. In addition, several Chinese blockchain startups have chosen to build on the Filecoin network, including IPFSMain, which provides decentralized data storage and transmission services for the Chinese market.
Recently, Hong Kong-listed Era Universal Group Holdings Limited announced that its wholly-owned subsidiary purchased 12,000 FIL through on-exchange transactions, with a total price (excluding handling fees) of US$639,942 and an average price of US$53.33 per coin. With Era Universal Group's strong strength, Filecoin is expected to go further in the future.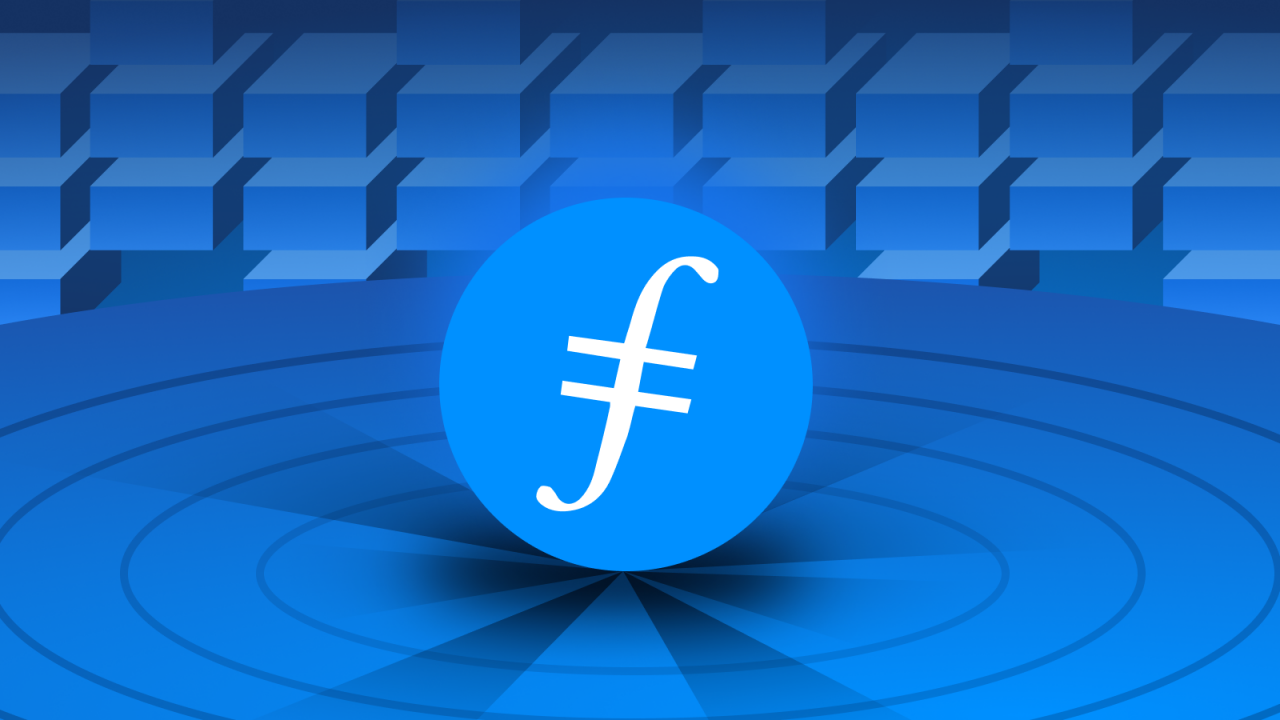 6. Alchemy Blockingy (ACH)
Alchemy Blockingy is the world's most adaptable encrypted payment infrastructure, providing decentralized payment and derivative financial solutions for more than one million merchants and virtual currency ecosystem users worldwide.
Alchemy Blockingy is the leading decentralized digital currency payment solution and technology provider in the Asia-Pacific region, and has developed Asia's first cryptocurrency and fiat mixed payment solution, which can provide aggregated digital currency and fiat payment technology solutions for more than one million online and offline merchants quickly, securely, and conveniently. Alchemy Blockingy is currently committed to launching its second-generation decentralized payment system (ADPS2.0), integrating DeFi aggregation and powerful Alchemy Trust system, and opening up a trusted authentication channel between centralization and decentralization. ACH is the token issued by Alchemy Blockingy, which is used to incentivize the ecosystem, system access consumption and governance. The total amount is 10 billion, of which 51% will be mined through continuous payment and financial ecological behavior after ADPS2.0 is launched.
In February of this year, Alchemy Blockchain announced that they would support the purchase of cryptocurrency through Google Pay. Additionally, Alchemy Blockchain will be the first payment service to enter the Hong Kong market. From April 9th to May 9th, Alchemy Blockchain will place a one-month cryptocurrency public service advertisement in Hong Kong's international airport, buses, and other landmark buildings. The theme is "I love Hong Kong, I love Bitcoin, I love ACH," which expresses gratitude to Hong Kong for its openness and inclusiveness towards the Web3 industry. ACH is expected to have further upward potential in Hong Kong after the new policy is officially implemented.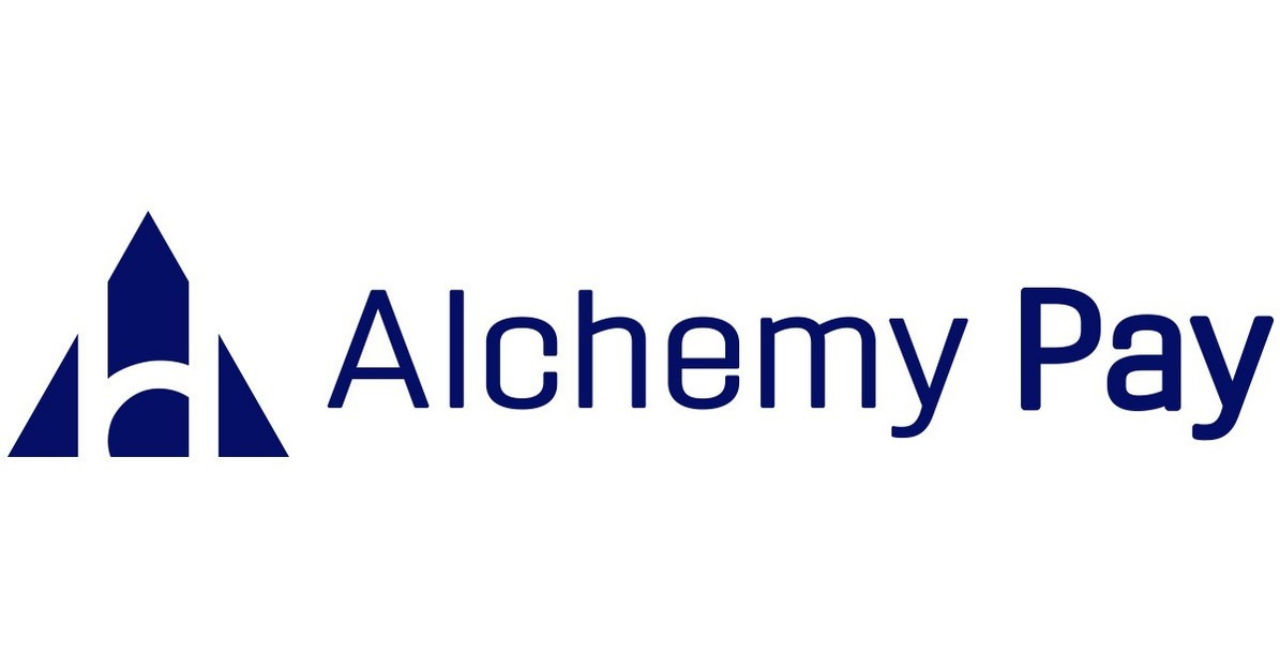 Summary
Hong Kong's new policy represents China's relaxation of regulatory control over the cryptocurrency industry. The narrative of Chinese cryptocurrencies has always been of interest to KOLs in the cryptocurrency market and is increasingly gaining market attention. This has brought many benefits to the cryptocurrency industry, with the six China-related projects listed above having already seen significant growth in price and adoption.
China's increasingly prominent position in the cryptocurrency field is highlighted in the above six major Chinese projects: NEO, VeChain, Conflux, Huobi, Filecoin, and Alchemy Blockchain. These innovative efforts are breaking boundaries in various areas such as supply chain management, decentralized storage, smart contract platforms, and cryptocurrency payments. With China's relaxed regulatory stance, government strategic support, and solid partnerships with well-known Chinese companies,
as China's cryptocurrency ecosystem continues to thrive, these six projects can leverage China's huge market potential and contribute to the global adoption of digital currencies, which will benefit the tokens of these six projects in the long run.
Like what you're reading? Subscribe to our top stories.
We will continue to update Gambling Chain; if you have any questions or suggestions, please contact us!