Author: Terry
In the 2022 Spring Festival Gala, Shen Teng's phrase "I am flipping dogs in the metaverse" skyrocketed the MemeDogeking of the same name. A similar thing happened during this summer vacation:
The anti-fraud movie "All In" officially released on August 8th involves multiple cryptographic elements. Among them, the same-name Meme "Ketai Coin" used for fraud in the movie had a trading volume of about $14 million on the chain in just a few days. Both the number of people and the number of holding addresses were surging.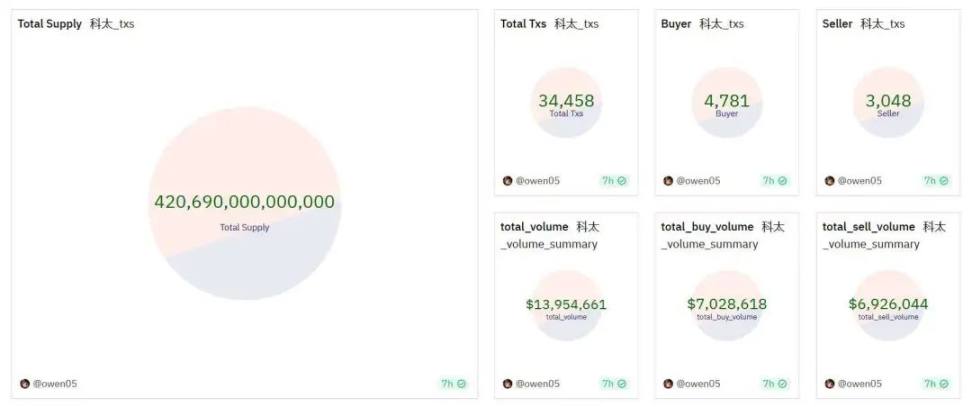 In the current era where online frauds are becoming more and more diverse, especially against the backdrop of sinking and deeply-rooted anti-fraud propaganda, the movie "All In", which has already won the total box office champion of China's film history, has unsurprisingly triggered a wide-ranging discussion inside and outside the cryptocurrency industry. It seems that more and more people are directly equating cryptocurrency assets with fraud.
Cryptographic Elements in "All In"
First, let's take a look at what cryptographic elements are included in the anti-fraud movie "All In" and what they are intended to express.
Undoubtedly, the most widely circulated screenshot within the cryptocurrency industry is the "Ketai Coin" purchased by the character played by Wang Dalu in the movie for 8 million RMB, which corresponds to the English subtitle that is exactly the same as the original English name of Ethereum.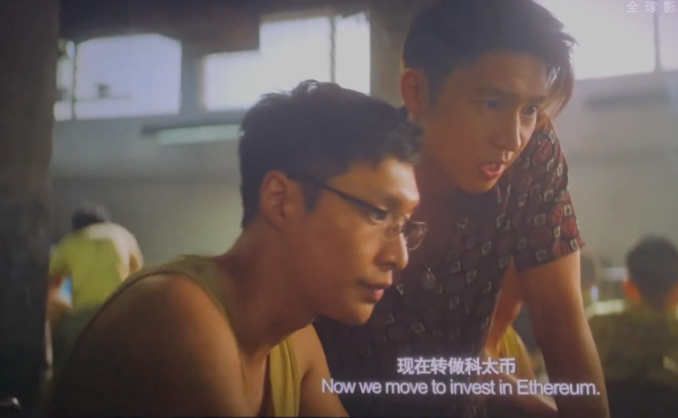 In other words, the token in this movie is actually another Chinese translation of the original English name of Ethereum. In the movie, the token is used by the fraud gang to deceive victims and serve as a means to invest funds into Ponzi schemes.
Another widely discussed cryptographic element in the movie is a certain platform. The platform where the character played by Wang Dalu spends 8 million RMB to purchase tokens is positioned in the movie as a fraudulent tool used by the fraud group. (This platform also has the same name in reality)
This coincidence directly pushes this certain platform into the center of public attention. Moreover, in the movie, the plot related to these cryptographic elements is the final reason why the victims are deceived and leads to their suicide, which is equivalent to directly labeling the "cryptocurrency industry" as fraud.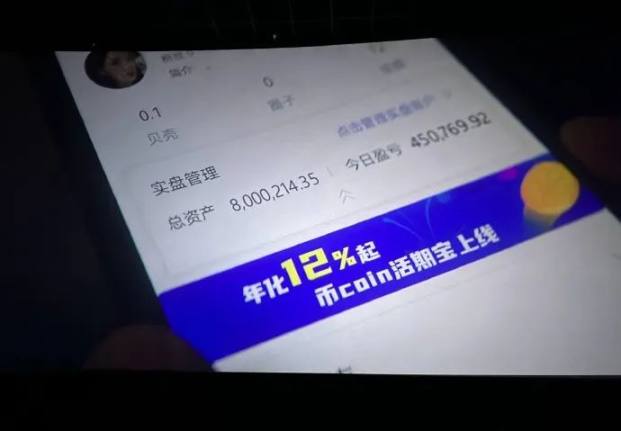 It is worth noting that as of the time of writing, the summer box office success of this anti-fraud movie has become more apparent: according to Maoyan Professional Edition data, the movie "All In" has accumulated a total box office of 745 million RMB from preview screenings and its release on August 8th, with an estimated total box office of over 3 billion RMB.
Therefore, it is expected that this wave of labeling of cryptographic elements will continue to go mainstream, and even with the success of this movie, it will label "cryptocurrency = fraud" for more ordinary viewers who have never understood cryptographic knowledge.
The "stereotype" of cryptocurrency assets?
In fact, in this anti-fraud movie, whether it is a certain platform or "Ketai Coin", various cryptographic elements are essentially just a packaging method used by fraud groups to deceive victims.
In other words, platforms like "Ketai Coin" in this movie are just MLM and pyramid schemes disguised as "blockchain" and "cryptocurrency", just like some fraud methods that deceive people after the concepts of metaverse, artificial intelligence, quantum computers, and superconductivity become popular, they are just concepts used by fraudsters.
The leader of the fraud group played by actor Wang Chuanjun once said: "If he (the player) bets low, let him win, then give him insider information. We have experts here. They can create a webpage in 10 minutes. All the webpages and poker games they see are customized by us. In other words, if I want him to win, he wins. If I want him to lose, he loses."
Some cryptocurrency experts also said that the film has somewhat "overreacted" by labeling the industry as fraudulent. Although there are victims who committed suicide by jumping off buildings due to investing in tokens, the fraud involved in this case belongs to "pyramid schemes". The "insider trading", "margin trading", "profit sharing", and other exclusive terms correspond to the "pyramid schemes" in telephone fraud.
The characteristics of pyramid schemes usually involve fraudsters using asset speculation to make high profits as bait, deceiving victims to remit money. However, until the end, the principal is swindled, and the victims may not have directly participated in asset speculation or trading. The buying and selling K-line and trends involved may be completely simulated by fraudster servers.
So, in a sense, "blockchain" and "cryptocurrency" should not be equated with MLM and pyramid schemes, but rather, these frauds are falsely using "blockchain" and "cryptocurrency" to tarnish the neutral technological concepts.
"Cryptocurrency" needs regulation to restore its reputation
Whether it is the CBDCs planned by central banks around the world (such as China's digital currency DCEP) or stablecoins being attempted by large enterprises (such as the failed Libra and the recently launched PYUSD), regulators and traditional financial institutions have been actively exploring the prospects of applying cryptographic assets and blockchain technology.
This will bring many benefits, such as from the perspective of the financial system, commercial banks around the world can circulate central bank digital assets (CBDC) through cross-chain technology, and allow assets to circulate globally in compliance, achieving international capital flow.
However, it needs to be clear that while blockchain and encrypted assets bring convenience and financial innovation, they also require regulation at the regulatory level.
Even in a way, the movie "All In" expresses it more implicitly – in today's real world, fraud, Ponzi schemes, and other illegal activities, stablecoins such as USDT are increasingly being used for cross-border illegal fund circulation and other purposes.
Activities such as the XQ event using DeFi protocols in recent years have also steadily expanded. According to statistics, DeFi protocols have received more than 70% of encrypted payments related to illegal activities. Tornado.cash has become the "stolen infrastructure" of the DeFi hacker industry chain and XQ.
At the same time, compared with the strictly regulated traditional financial system, the regulatory system for encrypted assets, especially stablecoins, has not yet been formed, which has made stablecoins such as USDT and other on-chain tools become a breeding ground for criminals, further tarnishing blockchain and encrypted assets.
However, since the U.S. Department of the Treasury's Office of Foreign Assets Control (OFAC) imposed sanctions on Tornado Cash last year, DeFi regulation has been put on the table.
In the past month, the U.S. Congress has successively introduced or deliberated on a series of cryptocurrency-related bills, especially regulatory bills involving stablecoins, which cover the field of cryptocurrency regulation in various ways, aiming to supervise all topics from stablecoins to regulatory agency jurisdiction:
Cryptocurrency National Security Adoption Act. A bipartisan bill focusing on asset circulation and sanction compliance. If approved, it will have a significant impact on DeFi protocols;
21st Century Financial Innovation and Technology Act. Aimed at establishing a reliable process to determine whether digital assets are commodities or securities. If passed, it will permanently define the regulatory roles of the CFTC and SEC in encrypted assets;
Digital Asset Market Structure Act. Aims to define the crypto-related roles of the SEC and CTC and establish a framework for regulatory agencies to determine whether certain encrypted assets are securities or commodities;
Digital Commodity Exchange Act. Specifies that stablecoin providers can register as "operators of fixed-value digital commodity", including record-keeping and reporting requirements;
Overall, regulation and innovation need to be balanced. In the early stages of the birth and development of new things, uncontrolled growth is inevitable. However, compliance issues that follow will become increasingly prominent and crucial lifelines, gradually purifying and allowing the neutral technical tools to exert their correct value.
Therefore, the label of "encryption = fraud" in the movie "The Big Short" needs regulation to rectify its origin. As more and more people experience the convenience brought by blockchain and encryption technology in their lives, the stereotype of "encryption = fraud" will naturally fade away.
Whether we are prepared or not, this day will eventually come as scheduled for the world of encryption.
Like what you're reading? Subscribe to our top stories.
We will continue to update Gambling Chain; if you have any questions or suggestions, please contact us!