Author: Zen, LianGuaiNews
Recently, Animoca Brands' subsidiary nWay announced the upcoming release of a new mech combat game called Wreck League, which will also incorporate the NFT series from Yuga Labs into the game's storyline. With its impressive game quality and the strong collaboration, Wreck League has quickly gained attention in the community.
nWay is a game developer and publisher headquartered in San Francisco. It was founded by Taehoon Kim in 2011, and its development team and executives have had experience working for major tech companies such as Google, Tencent, Sony, EA, Nintendo, LucasArts, Blizzard, Kabam, Nexon, and NCSoft.
Game Studio nWay: Entering Web3 After Acquisition by Animoca
At the end of 2019, Animoca Brands acquired nWay for $7.69 million, and its original management team continued to operate the company. A few months before this news broke, nWay had just announced its nWayPlay platform, which took 5 years to build. At that time, the platform was still under development, and its main function was to provide developers with a complete backend and fully hosted real-time operational services for developing and operating competitive multiplayer cross-platform games. After being acquired by Animoca, a company focused on blockchain, NFTs, and the metaverse, nWay transitioned into a blockchain game studio, and its nWayPlay platform began to transition to Web3, such as launching an NFT marketplace.
nWayPlay initially gained attention in the industry for its consecutive collaborations with the International Olympic Committee (IOC) and obtaining NFT licensing for the Tokyo Olympics and Beijing Olympics. In June 2021, NFT Olympic Badges were launched to celebrate the art and design of past Olympic Games and reflect the graphic cultural heritage of the world's largest sporting event, such as posters, badges, pictograms, and the 125th anniversary mascot of the modern Olympics. Users can directly purchase various combination packs on the nWayPlay official website or from other collectors on the nWayPlay marketplace, and also have the opportunity to earn them for free by playing Olympic-themed competitive video games connected to the nWayPlay platform.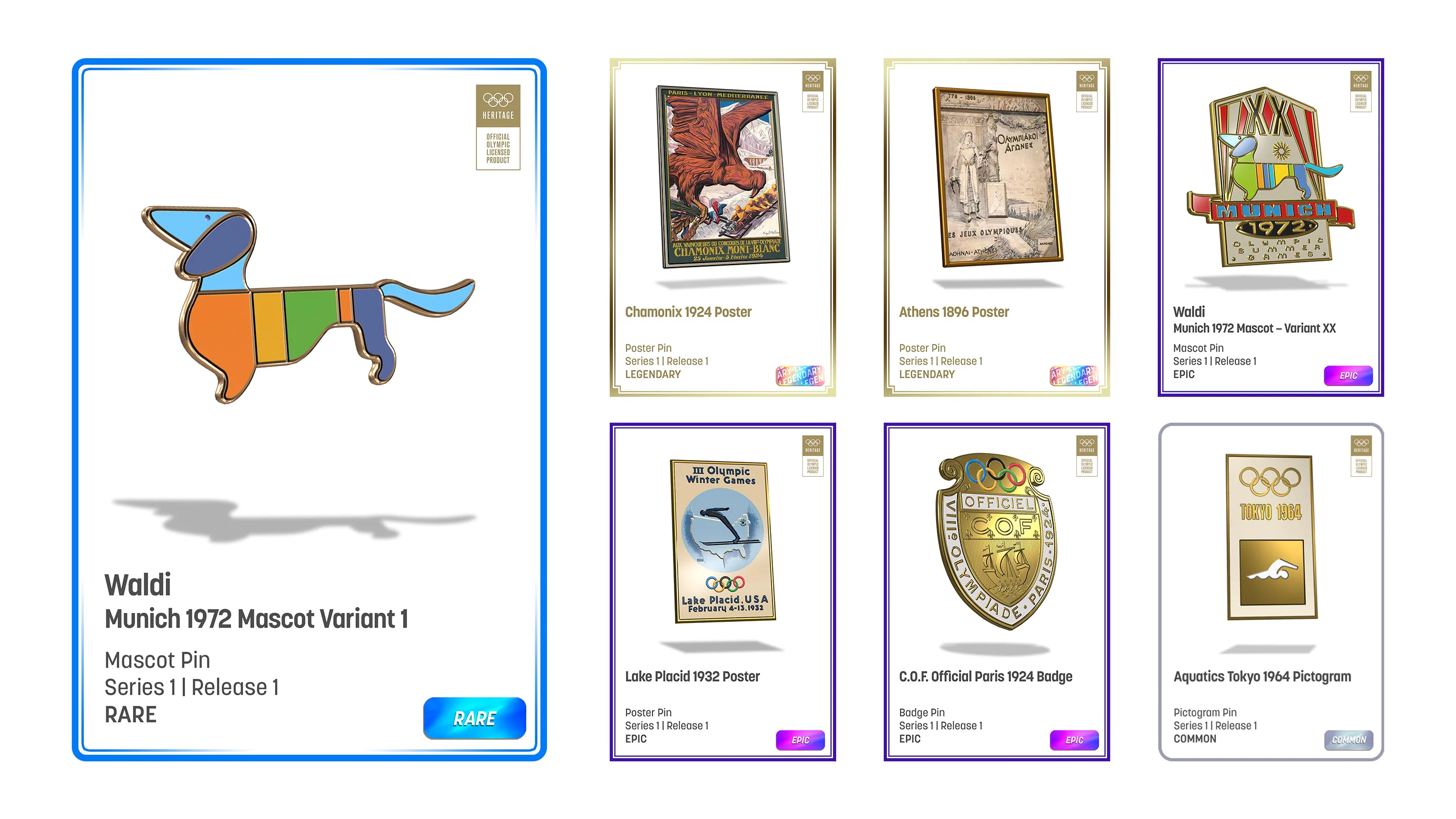 In February 2022, nWayPlay released blind boxes for the Beijing 2022 Winter Olympics, which included the Bing Dwen Dwen badge. There were a total of 500 blind boxes, priced at $99 each, with a limit of 5 per person. The NFT blind box had three officially licensed digital badges, including one epic version and two rare versions. Each box contained 15 different winter sports displayed by Bing Dwen Dwen, such as skiing and snowboarding, as well as two versions of the official emblem of the Beijing Winter Olympics and a poster. Bing Dwen Dwen, as the official mascot of the Winter Olympics, became one of the biggest stars of that period, sparking a buying frenzy for a series of Winter Olympics merchandise. However, nWayPlay was not open to Chinese users.
Wreck League for Web2 and Web3 Players
nWay developed and released three games before being acquired, including the two-player fighting game Power Rangers: Battle for the Grid, available on platforms such as Switch, Xbox One, and PC; the mobile fighting game Power Rangers: Legacy Wars with over 50 million downloads; and the original mobile action role-playing game ChronoBlade. It can be seen that nWay, with 12 years of experience in fighting games, has gained considerable expertise in this genre. Therefore, leveraging its strengths, nWay spent over two years developing Wreck League, a Web3 multiplayer fighting game with a mecha theme, and will release the first season in September of this year, including versions for PC, Mac, and Android mobile devices.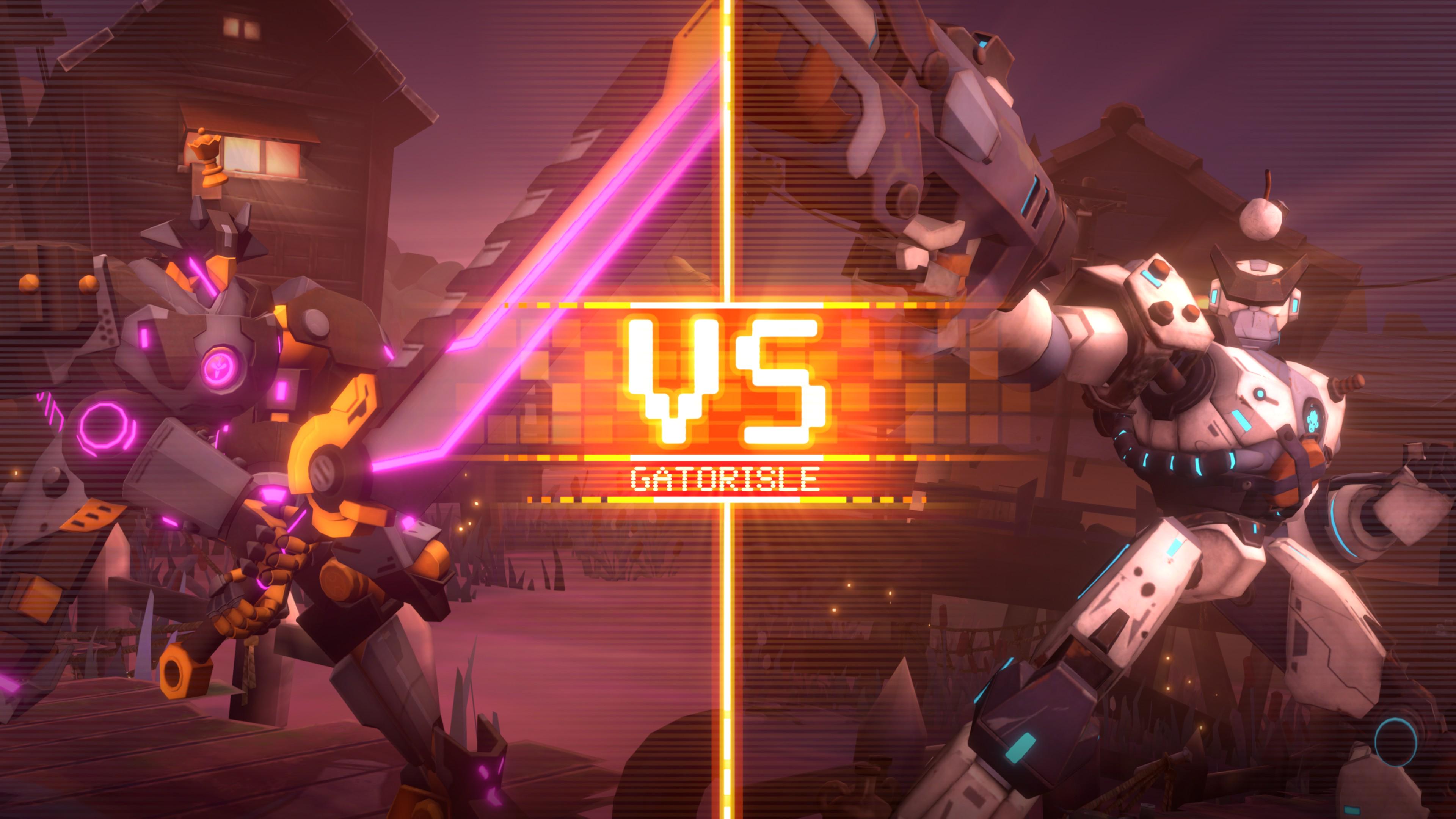 Unlike games like Street Fighter and King of Fighters, where players can only choose characters from a relatively small list of fixed characters, each mech in Wreck League is composed of 10 NFT Mech parts, allowing players to build their own unique and personalized mech warriors. Wreck League also collaborated with Yuga Labs, and in the first season, it will include the Bored Ape Yacht Club, Mutant Ape Yacht Club, Bored Ape Kennel Club, and Otherside Kodas series from Yuga Labs, allowing players to enhance their gameplay with rare Yuga universe mechs.
nWay believes that the current trend of Play-to-Earn (P2E) games is to allow players to start playing without owning NFTs. It is important for games to allow both the web3 community and web2 players to play together. If regular players need to invest in purchasing NFTs to start playing, they will complain and be reluctant to try the game.
Therefore, Wreck League will also launch a free Web2 version that does not require NFTs. Its core gameplay and mechanics are similar to the Web3 version, while adding features commonly found in free-to-play (F2P) games, such as daily missions, battle passes, and in-game stores. This store will serve as a bridge between the Web3 community and the regular Web2 player community. For example, players who own Mech NFTs will be able to create non-NFT versions of their mechs in the game, which traditional players can purchase from the Web2 game store. A portion of the revenue generated from in-game purchases will flow to the owners of the original Mech NFTs.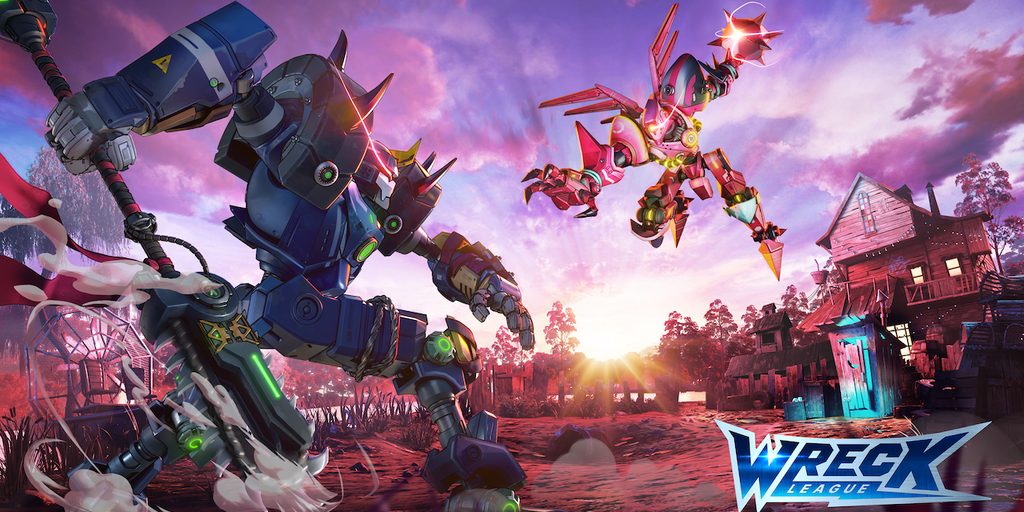 However, only the Web3 version of Wreck League will launch competitive gaming events and tournaments, allowing players to earn unique rewards such as special mechs. Yat Siu, the co-founder of Animoca Brands, recently tweeted that he is considering hosting a special Wreck League competition where players will battle against Yat Siu himself or his selected team. There are also plans to set up a personal prize pool for this competition, with valuable NFTs as rewards.
This week, LianGuaiNews was invited to participate in the closed testing of the game, and from the perspective of graphics, skill design, attack sound effects, and controls, the game can be considered impressive. However, in the perception of most players, fighting games have always been seen as a niche genre with high barriers, high difficulty, and a relatively more hardcore experience. Therefore, it is still difficult to determine whether Wreck League will be welcomed by Web3 players and even free game players.
Like what you're reading? Subscribe to our top stories.
We will continue to update Gambling Chain; if you have any questions or suggestions, please contact us!