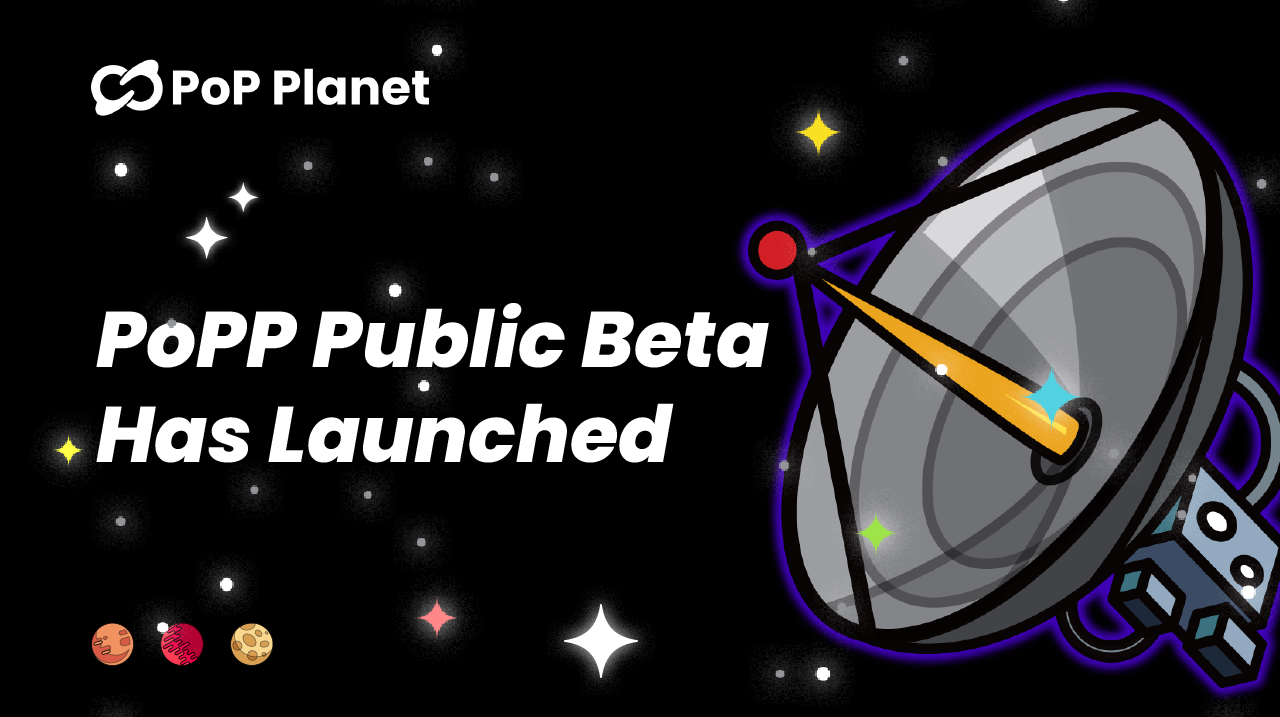 Hong Kong-based start-up DEME POPP LIMITED has announced the official launch of its PoPP product public beta, which is now available on the iOS App Store and has been open for global public testing since June 13, 2023. As a Web3 start-up company with a value of "co-creation, co-building, and co-prosperity," PoPP aims to work with creators around the world to create a Web3 community rooted in the creator economy and become a Web3 private community management tool for all creators.
An integrated management tool for creators' communities
The PoPP app draws on the experience of past social products and is committed to improving current social product sections in terms of user experience, content storage, social scale, and carrying capacity, creating a more private, manageable integrated community.
The soon-to-be-launched "Group Section" can provide creators with a huge social group with a capacity of tens of thousands. The group supports the embedding of rich Web3 and AI tools, making it easier for users to manage communities. In addition, the group supports users to issue fan tokens (NFTs), which allows creators to screen high-sticky users by issuing NFTs to fans and customizing NFTs as credentials for community rights.
A one-stop content precipitation program
PoPP relies on the protocol-level product Netus3 and also serves as a "one-stop content precipitation program" to help creators store creative content as programmable NFTs. This solves the pain points of content integration, storage, monetization, and other aspects for creators.
Under PoPP's revenue model, all content contributors and fans will own the content revenue. Fans can share the financial revenue with content contributors, allowing content creation, content precipitation, and content revenue to enter a virtuous circle.
Launch of the "Ten Million Red People Cultivation Plan"
PoPP's public beta mainly targets two product modules, "group chat" and "official planet." As a SocialFi product that is still being born, PoPP welcomes all creators to participate in the public beta experience, provide us with more valuable opinions, and participate in product co-construction with PoPP.
During the public beta period, PoPP also launched the "Ten Million Red People Cultivation Plan" (hereinafter referred to as the Ten Million Plan). Users who successfully create a planet can invite fans to join. The user with the highest number of fans can get a $1,500 equivalent airdrop voucher NFT reward. Users from top 2 to top 10 in terms of the number of fans can share a $2,700 airdrop voucher NFT bonus pool. Users from top 11 to top 100 in terms of the number of fans can share a $10,000 NFT airdrop voucher bonus pool.
In addition, users within the top 100 can receive an airdrop of one PoPP equity NFT, and the top user can receive an additional three.
PoPP download channel: iOS App Store
During the public beta period, in addition to the "Million Plan", official platform cooperation tasks and creator entry activities will also be launched in succession. The PoPP first "Explorer Series" NFT will also be listed on OpenSea, OKX, and Bitkeep at the end of June. As the first batch of PoPP equity NFTs, holding them can obtain a series of rights including but not limited to airdrops, fund pool income, platform permissions, etc.
Twitter | Telegram | Medium | Website
Like what you're reading? Subscribe to our top stories.
We will continue to update Gambling Chain; if you have any questions or suggestions, please contact us!