Recently, Cirque du Soleil partnered with the metaverse game developer to launch the first immersive metaverse experience on the Roblox metaverse platform, allowing families around the world to experience Cirque du Soleil's latest contemporary circus performance, ECHO, from the comfort of their homes.
Fans of Cirque du Soleil will have the opportunity to participate in the production and behind-the-scenes of each show. Users on Roblox can build and manage their own Big Top performance by unlocking important performance elements, including artists, acrobatics, training studios, costumes, and makeup studios, and can also interact with other users and their friends.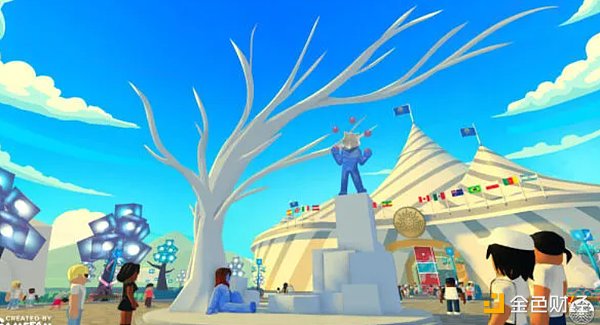 Participants in the experience will also have the opportunity to wear Cirque du Soleil costumes, try interactive challenges to test their skills, and design their own stages to perform for other community members.
Nickole Tara, Chief Development Officer of Cirque du Soleil Entertainment Group, said that Cirque du Soleil has been bringing unparalleled live experiences to audiences for nearly 40 years. Now it is embarking on a new journey, embracing the digital realm, and establishing connections with audiences in innovative ways, fostering common connections among the next generation of Cirque du Soleil enthusiasts.
We are committed to providing people around the world with an immersive way to explore the limitless creativity and universe of Cirque du Soleil. This game has already received nearly 2 million visits before its global release, and fans have built their virtual Big Tops at the same time.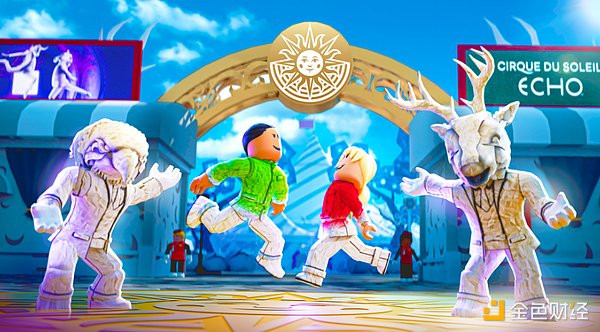 In fact, circus performances in the metaverse are not uncommon. On July 21st, Open Circus brought magic to The Sandbox metaverse, providing an innovative gaming experience that integrates traditional circus arts with advanced technology. The game is divided into three separate spaces, each of which either shares the rich history of the circus or engages in typical circus-related entertainment activities that are unique in some cases.
The example of the circus shows that every brand needs a metaverse strategy to expand its influence and attract fans, whether on Roblox, Fortnite, Minecraft, or other mixed platforms.
The virtual metaverse will not be a flash in the pan. It will continue to exist and is not just for gamers. It is a new and future emerging form of expression used to connect and attract consumers and build communities for countless brand experiences.
The metaverse can be seen as a 3D version of the internet and a way for Generation Z to grow up with the internet and social media. In short, brands participate in the virtual metaverse through digital activation.
Like what you're reading? Subscribe to our top stories.
We will continue to update Gambling Chain; if you have any questions or suggestions, please contact us!