This time I spent ten days in Southeast Asia, first in Malaysia and then in Vietnam. Let me share my feelings.
The climate in Malaysia is really good. It's 40 degrees in China, but only 26-30 degrees in Penang. As an Advisor for Masverse at W Labs, I came with five other teammates, making a total of six. We came to attend the opening ceremony of Masverse's web3 hub in Penang. I was there purely for fun, while the other two teammates arrived several days earlier and worked in the Kuala Lumpur office before joining us. The web3 industry is really booming.
Penang is the state in Malaysia with the highest proportion of Chinese people (40%+). Here, there is almost no language barrier for Chinese speakers, and just like in Singapore, Simplified Chinese is used. Whenever we met someone with a yellow face, we could chat directly in Mandarin. Compared to Kuala Lumpur, Penang is more relaxed, has more delicious food, and has a better environment. There are some really good restaurants in the old part of the island, which can be found on Dianping (a Chinese food review app).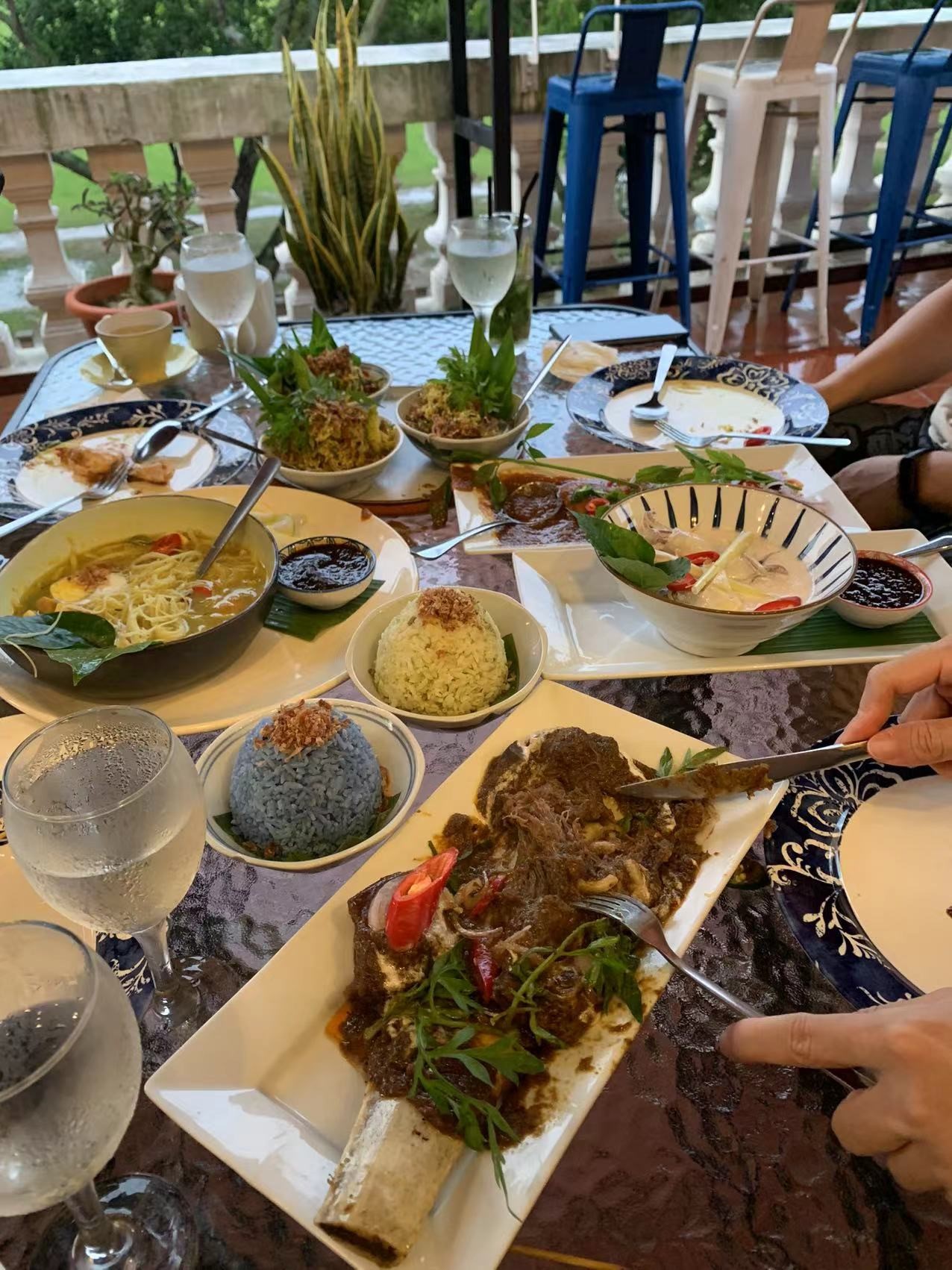 Before Masverse, the web3 industry in Penang was a blank slate. This time, Masverse established its second office in Penang and held such a grand opening ceremony, inviting leaders from the Ministry of Education and the Ministry of Energy. It was really sensational. Many web3 builders drove for more than three hours from Kuala Lumpur to learn from Masverse and understand why it was able to raise nearly tens of millions of dollars in funding within just one year and become the first web3 ecosystem public chain project supported by the Malaysian government. Looking back to a year ago, KK and I were still eating lamb skewers on the streets of Shanghai. But then he suddenly decided to gather a few Malaysian partners and return to Malaysia to start a business. Indeed, web3 can provide opportunities for young people.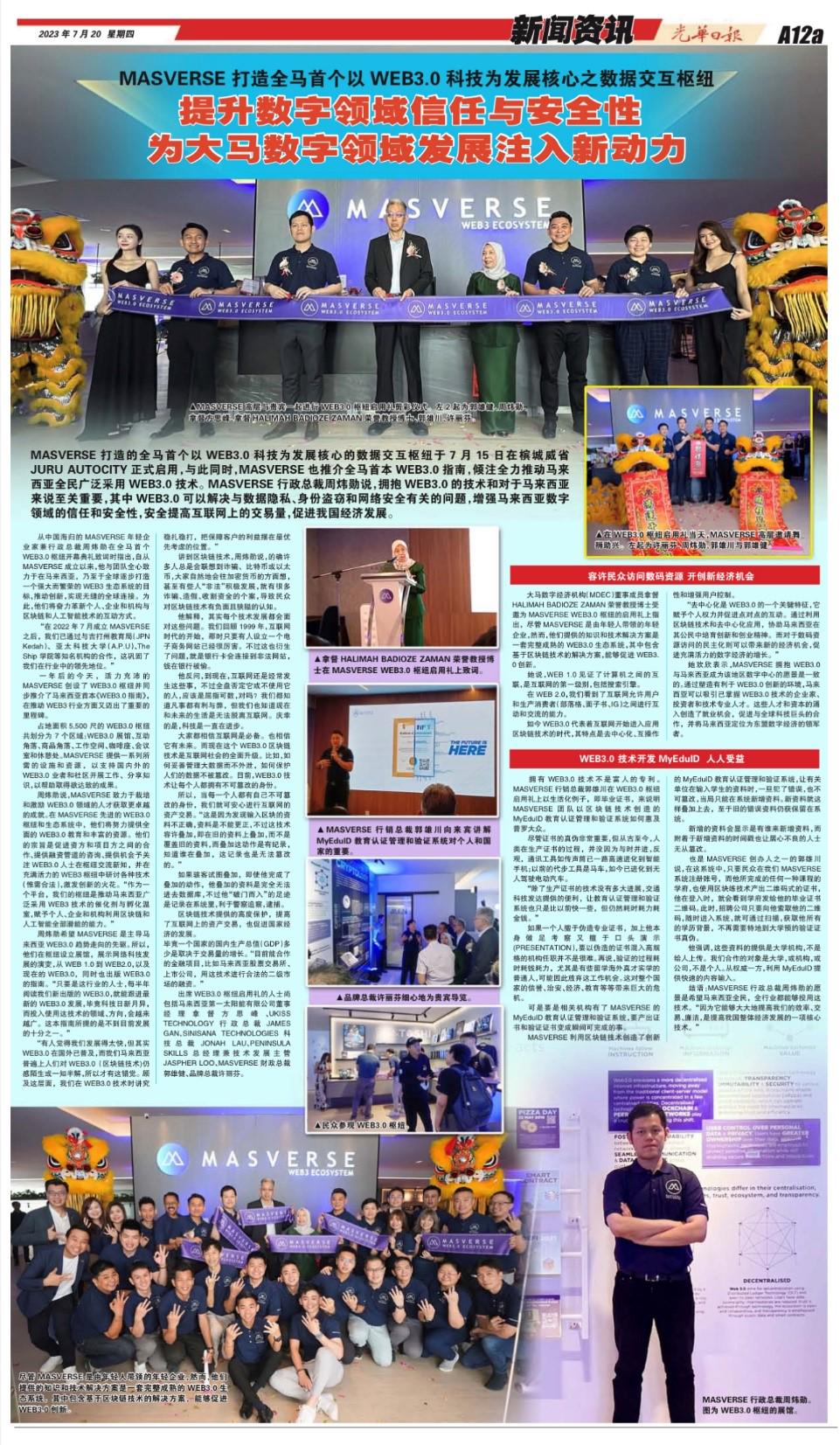 Compared to web3, what Penang is more famous for is the so-called "scam circle". It is said that the world's largest football betting server center is located in Penang, so investment scams are quite popular in Malaysia. The general public is more accepting of Ponzi scheme-type products. Otherwise, Lin Ruiyang and Zhang Ting, who made a fortune through microbusiness in China in the past decade, would not have moved their headquarters to Malaysia after being fined billions of dollars.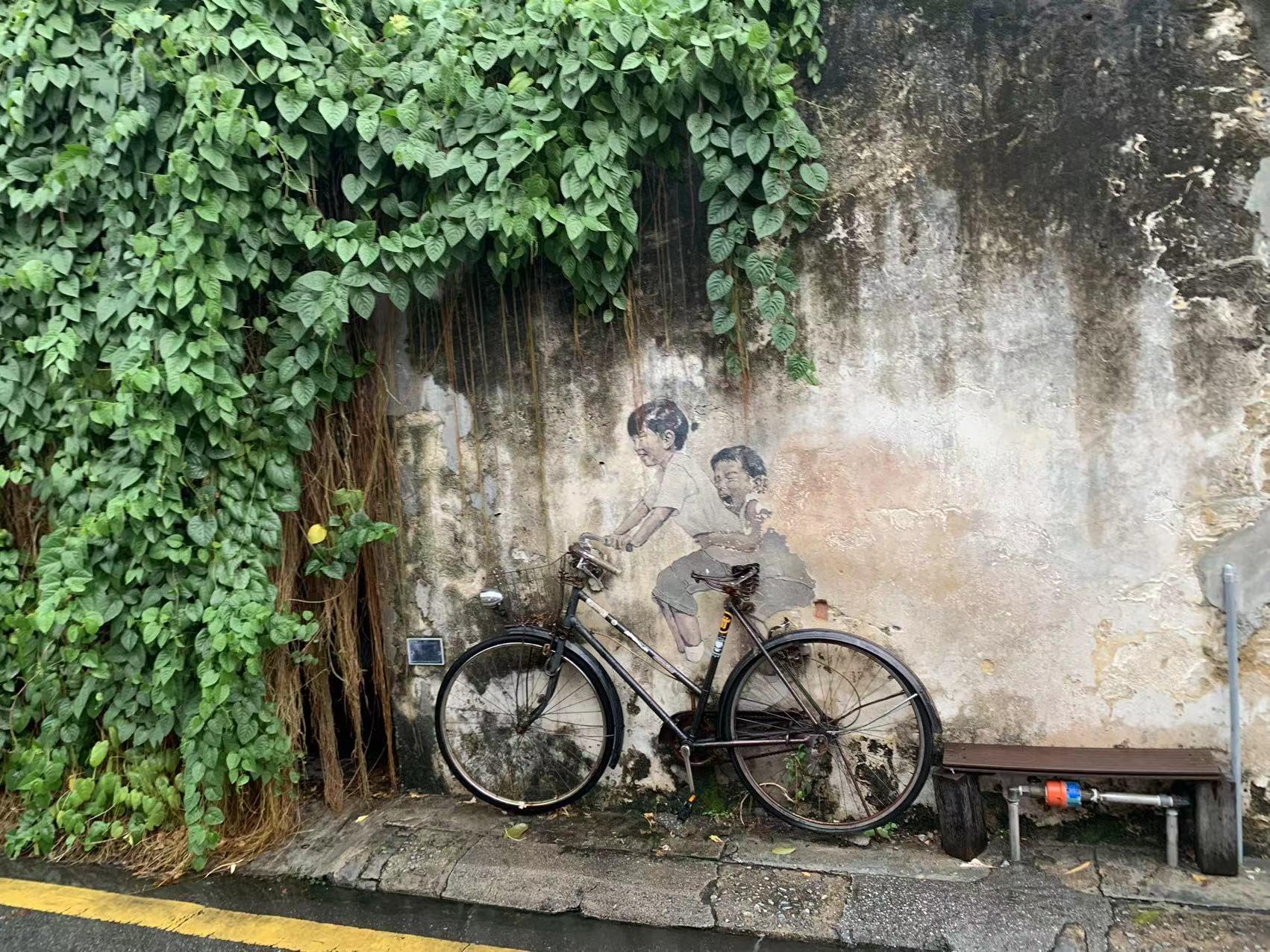 One of our teammates even had lunch with the youngest Deputy Chief Minister of Penang. He is in charge of digital economics and strongly encourages web3 entrepreneurs to start businesses in Penang. The policies, education, and quality of life here are excellent, and the cost is much lower than in Singapore. It is said that the ultimate dream of the "leeks" (common term for retail investors in China) to own a yacht and date models can be quickly realized here. Hahaha.
In Malaysia for five days, the annoyance is that many domestic banks' credit cards cannot be used, whether it's UnionPay or Visa/Mastercard. Currently, it seems that China Merchants Bank is the best to use. Also, the efficiency at the airport is really slow, everyone needs to be patient when going through immigration.
I used to come to Vietnam frequently in the past few years, especially after Vietnam opened up to the outside world in 2017. The most notable points I felt in Ho Chi Minh City this time are:
1. More and more coffee shops, fewer and fewer noodle shops. And the coffee shops are becoming more and more high-end. Many young ladies are taking photos inside and outside the shops, and at night, everyone sits on small stools by the roadside. You can try some new types of coffee, like the egg coffee that I particularly like.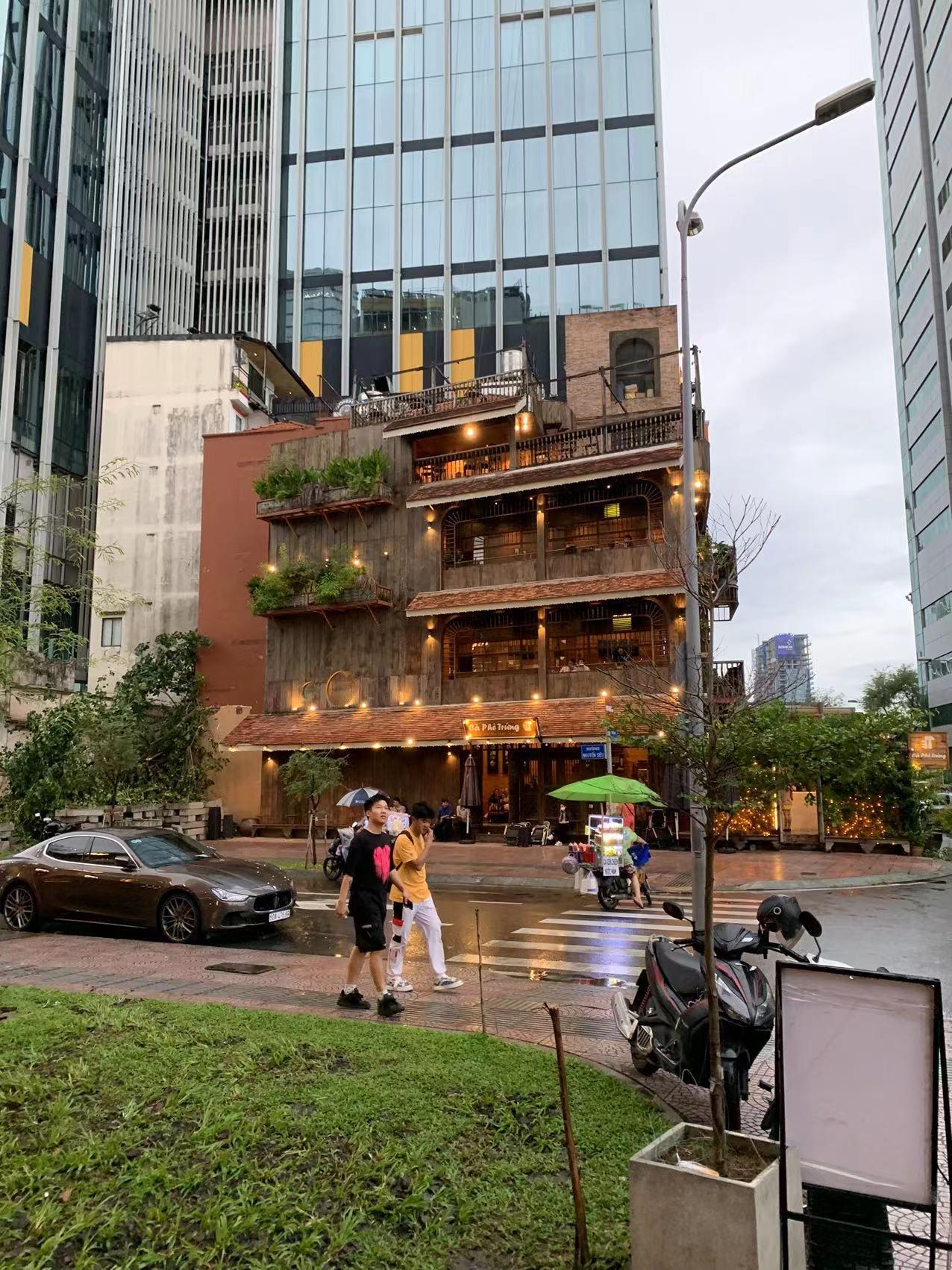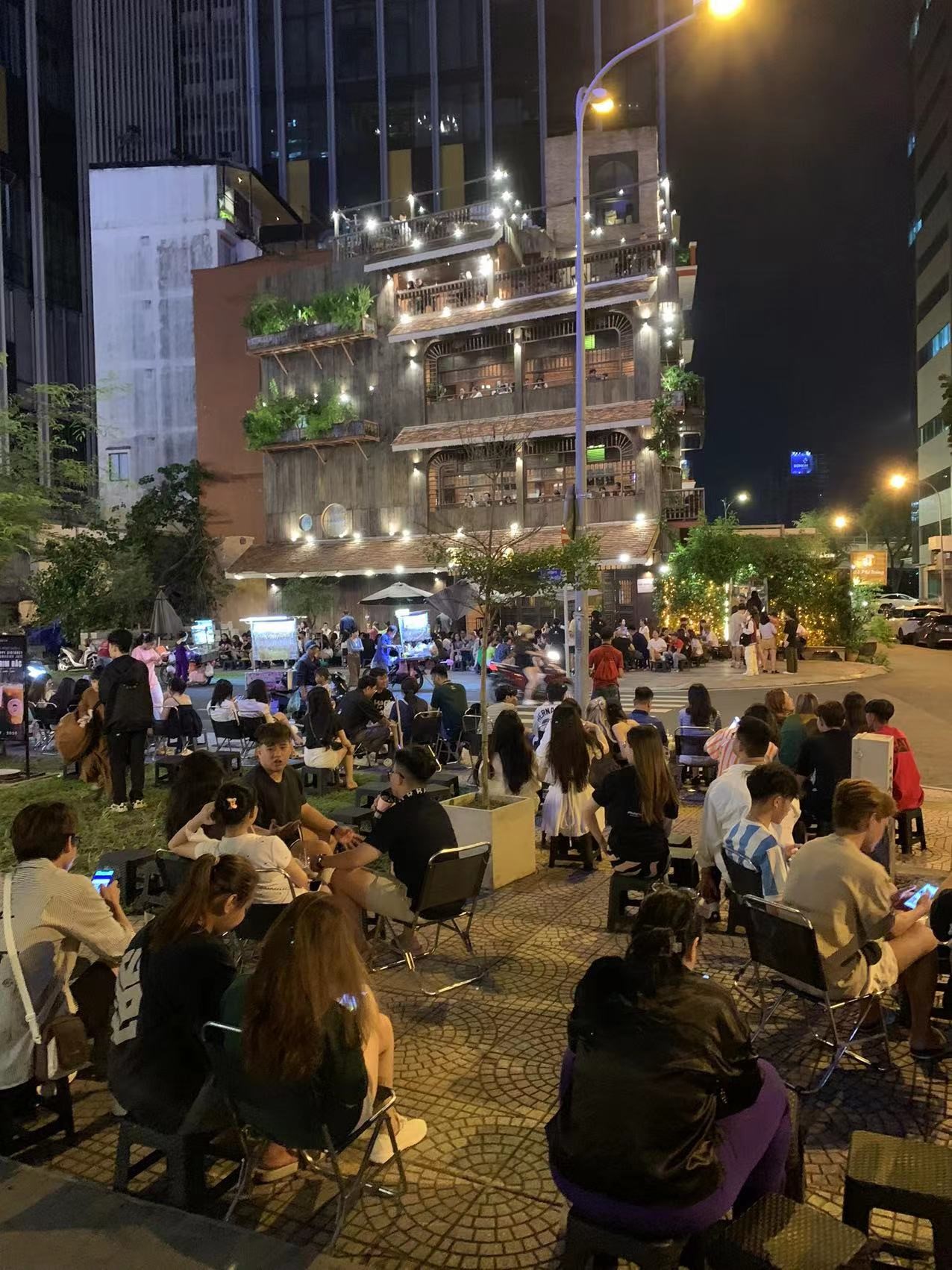 2. Although the infrastructure construction is slow, there is still progress, and some new roads have been opened. However, the subway that has been announced for five years still hasn't started, the efficiency of the construction by the Japanese is really incomparable to the infrastructure maniacs.
3. After the pandemic, Vietnam's economy rebounded quickly in 2022, with a GDP growth rate of 8%, attracting global investment attention. However, the current round of US interest rate hikes has had a big impact on Vietnam, with many foreign capital partially withdrawing back to the United States. As a result, the growth rate in Q1 of 2023 was only 3%, and the unemployment rate soared. However, the exchange rate of the Vietnamese dong against the US dollar is still okay because there is potential, and Vietnam will still seize some manufacturing opportunities that overflow from China in the next 5-10 years. People are optimistic about the future development.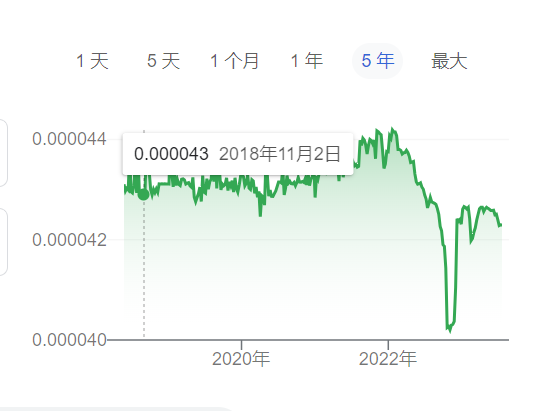 And comparing the exchange rate of the Vietnamese dong against the Chinese yuan in the past two years, it's really not good to say anything more…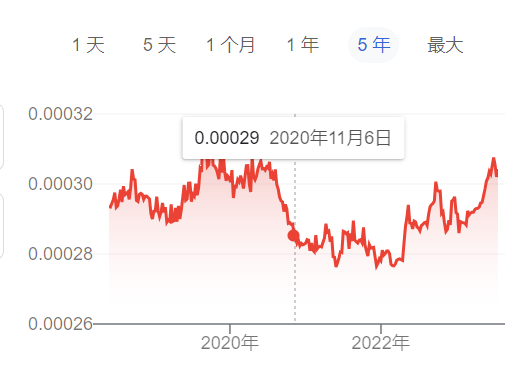 4. In the case of a poor economy, the upper-level political struggle is also severe, with the downfall of the second-in-command leading to the exposure of a Chinese female billionaire. Because the female billionaire is mainly dependent on real estate, it has led to the stagnation of thousands of real estate projects, with the need to investigate and approve the issues from scratch.
5. The efficiency of public departments is still as poor as ever. This time, it took four days to simply transfer a few transactions at the counter, running back and forth in the bank. It's really speechless. Luckily, the tellers at the big banks are really beautiful, there are even several mixed-race beauties. When bored, just appreciate them a few more times, and chat a bit more during the transaction. I don't know if it's currently a common problem in socialist countries for young people to return to the system.
This time in Ho Chi Minh City, mainly dealing with some WEB2 business. There wasn't much exposure to WEB3 friends. After discussing, I have a few feelings: First, strict government control; Second, there are many scams and Ponzi schemes; Third, Axie has driven many teams to develop applications during the previous cycle, and once they succeed, they go abroad. Personally, I feel like I haven't grasped the core of Vietnam's web3 yet. If anyone can recommend excellent teams or KOLs (Key Opinion Leaders) in Vietnam, it would be greatly appreciated~
Like what you're reading? Subscribe to our top stories.
We will continue to update Gambling Chain; if you have any questions or suggestions, please contact us!