Today's News Highlights:
1. Indonesia launches cryptocurrency exchange and clearinghouse
2. The Wall Street Journal: An investor group plans to acquire CoinDesk for about $125 million, and negotiations have entered the final stage
3. FTX sues former executives including SBF, seeking to recover $1 billion misappropriated funds
4. Security company: The attacker of Hayden Adams' Twitter account has created more than 23 phishing websites, stealing about $3.6 million
5. The Federal Reserve's instant payment system FedNow is now live
6. Conic Finance suffers an attack, losing about $3.2 million
7. Web3 operating protocol dappOS completes seed round financing, led by Sequoia China and IDG Capital
8. Messari: Avalanche Q2 revenue increased by 173.1% MoM, TVL decreased by 19.4% MoM
Regulatory News
The US House of Representatives introduces a cryptocurrency regulation bill, removing traditional securities from the definition of "digital assets"
US House of Representatives Republicans have introduced a new digital asset regulation bill called the "21st Century Financial Innovation and Technology Act" aimed at establishing a regulatory framework to protect investors in the cryptocurrency industry. Glenn "GT" Thompson, Chairman of the House Agriculture Committee, said in a statement, "The bill introduced today marks the House Agriculture and Financial Services Committee's efforts to establish a much-needed regulatory framework to protect consumers and investors and promote US leadership in the digital asset field. This is an important milestone." This bill is one of several bills introduced in recent years aimed at establishing comprehensive rules for digital assets. Currently, there is a lack of clarity in digital asset regulation, and enforcement actions are prompting cryptocurrency companies to consider leaving the United States and preventing startups from being established in the United States.
The bill, first drafted in early June, aims to pave the way for cryptocurrency exchanges to register with the US Securities and Exchange Commission (SEC) and allow them to trade digital securities, commodities, and stablecoins. The revised bill removes a range of traditional securities such as stocks, bonds, "transferable shares," and "interest certificates or participation in any profit-sharing agreement" from the definition of "digital assets."
The US Department of Justice restructures the National Cryptocurrency Enforcement Team, doubling the number of lawyers able to handle cryptocurrency criminal cases
Nicole M. Argentieri, Deputy Assistant Attorney General of the US Department of Justice, announced in a speech at the Strategic and International Studies Center that starting this week, the National Cryptocurrency Enforcement Team (NCET) will be merged into the Computer Crime and Intellectual Property Section (CCIPS) to create a single office that integrates the criminal division's expertise in combating various aspects of cybercrime. The NCET will investigate and, where appropriate, prosecute criminal offenses involving the abuse of cryptocurrency, including working with the Money Laundering and Asset Recovery Section (MLARS) to investigate and prosecute cryptocurrency exchanges that facilitate money laundering.
This merger, first of all, means that the number of criminal department lawyers who can handle cryptocurrency criminal cases will more than double, and any CCIPS lawyer may be assigned to handle NCET cases. Secondly, this merger gives the cryptocurrency work within the criminal department the same status as computer crime and intellectual property work. The NCET director personally has the power to approve charging decisions and other steps in investigations and litigation. Thirdly, after the merger of NCET into CCIPS, the ability of the entire department to track cryptocurrencies, prosecute cases involving cryptocurrency crimes, and seize and forfeit cryptocurrencies lawfully will be enhanced, in order to return these funds to the victims – just like CCIPS has done historically, helping prosecutors in the entire department deal with electronic evidence, intellectual property, and computer crime issues. Every modern prosecutor needs to be able to track and seize cryptocurrencies.
In addition, the first director of NCET, Eun Young Choi, has resigned, and Claudia Quiroz will serve as acting director of NCET.
Indonesia launches cryptocurrency exchange and clearinghouse
According to a statement from the Indonesian Commodity Futures Trading Regulatory Agency (CFTRA), the national cryptocurrency exchange opened for business on July 20. Regulated by the CFTRA, the platform will be the only platform in the country allowed to legally trade digital assets. In addition, CFTRA regulations also require the establishment of a futures clearinghouse alongside the exchange. The clearinghouse essentially acts as a mediator between buyers and sellers, ensuring smooth transactions.
Earlier reports stated that the Indonesian Commodity Futures and Trading Regulatory Agency (Bappebti) will launch an Indonesian cryptocurrency exchange in July 2023. Didid Noordiatmoko, head of Bappebti, stated that once the exchange is launched, all cryptocurrency transactions can only be conducted through the exchange.
UK FCA is designing prudential rules for crypto companies
According to CoinDesk, the UK Financial Conduct Authority (FCA) stated in its annual report released on Thursday that it is designing prudential rules for companies engaged in crypto activities. Once "the Treasury and Parliament bring these activities into regulation," the FCA will consult on prudential rules for crypto companies. The FCA has already implemented prudential regulations for investment companies such as fund management companies, asset management companies, and trading companies headquartered in the UK. This regulation requires companies to assess capital adequacy and risks to determine potential harm to investors and provide appropriate resources to mitigate harm. Last year, the FCA issued a notice to companies dealing with crypto companies, urging them to "have appropriate systems and controls in place to address the risk of financial crime" and review whether the companies they work with are registered crypto companies.
NFT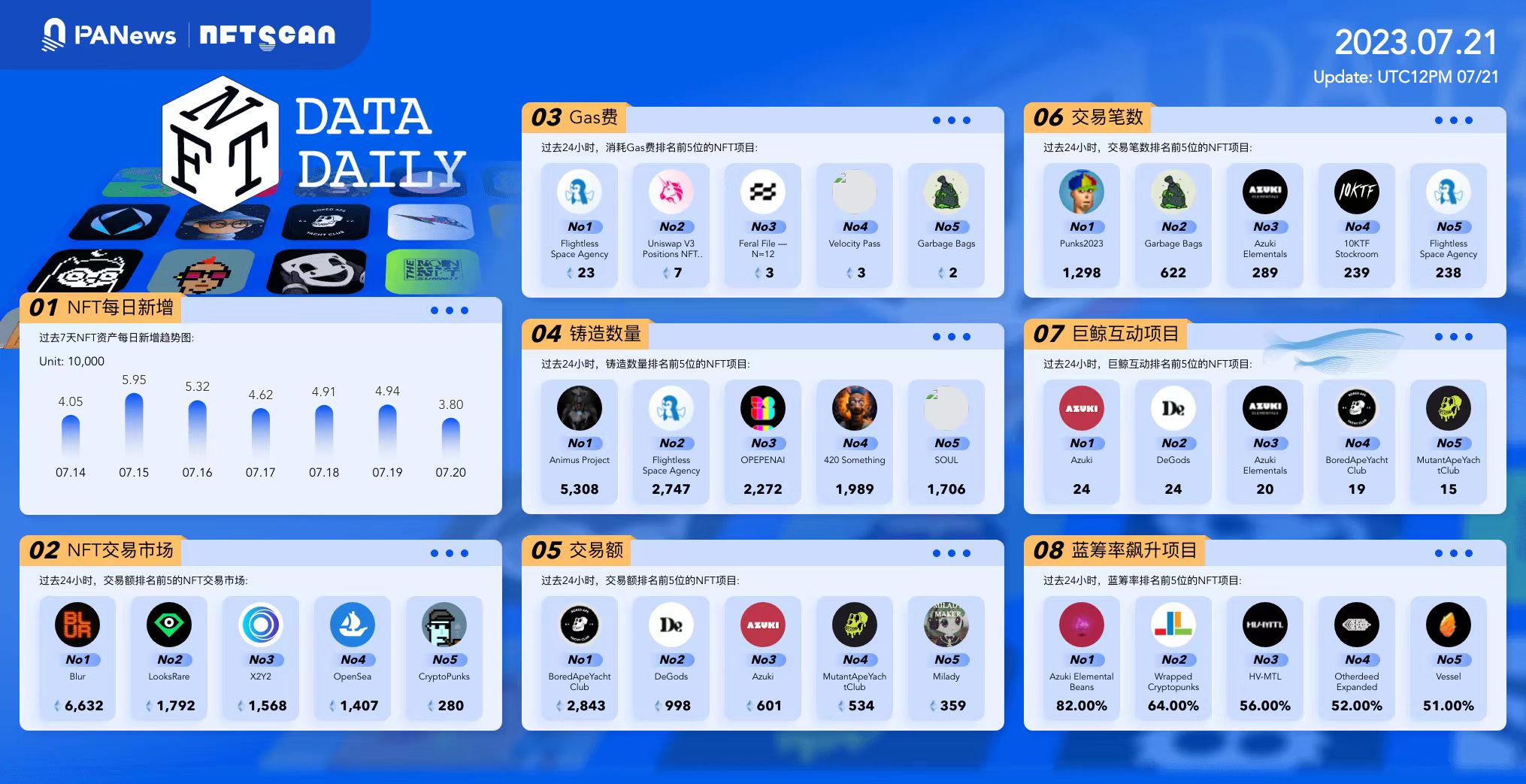 Project Updates
The Wall Street Journal: An investor group plans to acquire CoinDesk for about $125 million, and negotiations have entered the final stage.
According to sources familiar with the matter cited by The Wall Street Journal, an investor group led by blockchain investors Matthew Roszak and Peter Vesenes is close to acquiring cryptocurrency media outlet CoinDesk for a price of $125 million, and the transaction is in the final negotiation stage. CoinDesk is currently owned by Digital Currency Group (DCG), which acquired CoinDesk in 2016. In January of this year, CoinDesk CEO Kevin Worth stated that when seeking funding for its future development, CoinDesk may seek to sell all or part of the company. CoinDesk has received "many inquiries regarding potential investments" in the past few months. The sale of CoinDesk will enhance DCG's financial strength, as its subsidiary Gemini has filed for bankruptcy. Earlier this month, DCG was sued by Gemini, the largest creditor of Genesis, for failing to reach an agreement on Genesis' restructuring plan.
Coinbase to shut down Coinbase Borrow in the coming months, customers must repay loans by November 20th.
A Coinbase spokesperson stated that Coinbase will gradually shut down its loan service, Coinbase Borrow, in the coming months in order to focus resources on products that customers are most concerned about. Coinbase Borrow customers with outstanding loans must repay them by November 20, 2023. Coinbase Borrow allows customers to borrow up to 30% of the value of their Bitcoin holdings, with a limit of $1 million.
According to previous reports, Coinbase announced in May that it will no longer allow Coinbase Borrow customers to apply for new loans. At that time, a Coinbase spokesperson stated that the closure of Coinbase Borrow was due to a decrease in demand.
FTX sues former executives including SBF, seeking to recover over $1 billion in misappropriated funds.
FTX Trading Ltd filed a lawsuit on Thursday against founder SBF and other former executives, seeking to recover over $1 billion that they allegedly misappropriated before FTX's bankruptcy. The defendants in the lawsuit filed in a Delaware bankruptcy court also include former CEO of hedge fund Alameda Research, Caroline Ellison, former FTX CTO Zixiao "Gary" Wang, and former FTX Engineering Director Nishad Singh. FTX alleges that the defendants continuously misappropriated funds for the purchase of luxury apartments, political donations, and speculative investments, committing "one of the largest financial frauds in history."
FTX stated that the fraudulent transfers occurred between February 2020 and November 2022, when FTX filed for Chapter 11 bankruptcy protection. Under U.S. bankruptcy law or Delaware law, these transfers can be voided or "avoided". U.S. prosecutors claim that SBF is the mastermind behind the fraudulent scheme that led to FTX's collapse, including the misappropriation of billions of dollars in customer funds. SBF has pleaded not guilty to several criminal charges. Ellison, Wang, and Singh have pleaded guilty and agreed to cooperate with prosecutors.
OpenSea launches peer-to-peer NFT trading feature "Deals".
According to official sources, NFT marketplace OpenSea announced the launch of the peer-to-peer NFT trading feature "Deals", which allows traders to directly interact with other collectors. Deals will enable collectors to trade NFTs with each other, including WETH, and the feature is supported by OpenSea's native NFT protocol, Seaport. According to the Deals webpage, users can enter the username, ENS name, or wallet address of the counterparty. They can then select up to 30 NFTs and the amount of WETH they want to add to the transaction. A spokesperson for OpenSea stated that Deals aims to invite more users to participate in the NFT community by streamlining the trading process.
Tesla removes "bitcoin" related code from payment page, "Dogecoin" related code still exists
According to LianGuaiNews, Tesla has removed the bitcoin related code from the car payment page, with the last modification date of the js code file being July 21st Beijing time. However, the Dogecoin related code still exists.
Earlier news stated that Tesla had re-added bitcoin to its official website's payment code. According to LianGuaiNews, the code (bitcoin and Dogecoin) does exist in the js file imported in the html, but the release time of the related code cannot be confirmed.
Security company: Attacker of Hayden Adams' Twitter account created over 23 phishing websites, stealing about $3.6 million
Web3 anti-fraud platform Scam Sniffer stated that the attacker who hacked into Uniswap founder Hayden Adams' Twitter account has been conducting frequent hacker attacks since April, creating over 23 phishing websites in the past few months and stealing about $3.6 million from approximately 358 victims. In addition, the attacker is related to the case of stealing $2.28 million worth of USDC through an ERC20 permission phishing attack on April 30th.
Earlier news, Uniswap founder Hayden Adams' Twitter account was hacked.
The Federal Reserve's instant payment system FedNow is now live
The Federal Reserve Board announced that its new instant payment system, FedNow®, is now live. FedNow supports 24/7 instant payments all year round. As an interbank payment system, FedNow operates alongside other long-standing Federal Reserve payment services such as Fedwire® and FedACH®.
Terraform Labs seeks to subpoena FTX for defense in SEC lawsuit
According to Bloomberg, Terraform Labs filed a motion on Wednesday in the FTX bankruptcy case, requesting non-public information about the digital wallets used by short sellers from FTX's international and US exchanges during the period from March to May last year. It also requested information about the wallets used by Jump Trading and claimed that the SEC accused the company of collaborating with Terraform to support the prices of TerraUSD and Luna during the decoupling period. The data is said to help Terraform Labs defend itself against fraud charges brought by the U.S. Securities and Exchange Commission (SEC). Terraform's lawyers claim that they cannot be held responsible for the failure of the token and attribute it to the coordinated attacks by the short sellers. Kwon and others previously claimed that FTX's sister trading company Alameda Research was behind the action (TerraUSD/Luna crashing to zero).
a16z crypto announces the third phase of token delegation program: delegating a total of 8 million OP and 2.5 million UNI to 17 representatives
a16z crypto has announced details of the third phase of its Token Delegation Program, with a total of 17 delegates in this phase. A total of 8 million OP has been delegated to 8 Optimism representatives (focusing on community leaders, startups, and professional representatives), and 2.5 million UNI has been delegated to 9 Uniswap representatives. a16z crypto stated that the delegates in its token delegation program have full autonomy and can vote as they choose.
Conic Finance suffers an attack, losing approximately $3.2 million
On-chain data shows that Conic Finance's ETH omnipool has suffered a series of small-scale hacker attacks, resulting in a loss of approximately $3.2 million. PeckShield stated that the fundamental reason for the attack on Conic Finance lies in the new CurveLPOracleV2 contract.
Subsequently, Conic Finance stated that it has disabled ETH Omnipool deposits on the frontend.
Investment and Financing
Web3 operating protocol dappOS completes seed funding, led by Sequoia China and IDG Capital
Web3 operating protocol dappOS has completed its seed funding round, with participation from investors such as Sequoia China, IDG Capital, OKX Ventures, HashKey Capital, KuCoin Ventures, TRONDAO Ventures, Gate Labs, Taihill Venture, Symbolic Capital, Foresight Ventures, Mirana Ventures, and Leland Ventures.
Prior to this news, dappOS, the Web3 operating protocol, released its V2 roadmap, which supports features such as unified accounts, task-related order execution, and a brand-new bidding system. The V2 roadmap is divided into three phases: super stability, permissionless access, and complete decentralization.
Important Data
Yujin: a16z transfers over 8,000 MKR, may transfer in batches to Coinbase in the future
Blockchain analyst Yujin tweeted that a16z transferred 7,504 MKR to the address 0xd52, with 1,500 MKR being transferred to Coinbase daily, leaving 1,500 MKR remaining. Subsequently, a16z-related addresses made another transfer 3 hours ago: the a16z address transferred 6,900 MKR (worth approximately $7.14 million) to the address 0x127, and the address 0x618 transferred 1,150 MKR (worth approximately $1.19 million) to the address 0x6E4. Yujin speculates that the transfers may continue to be made to Coinbase in batches.
Messari: Avalanche Q2 revenue grows by 173.1% QoQ, TVL decreases by 19.4% QoQ
Messari has released its Q2 2023 report on Avalanche. The report shows that the daily average number of active addresses and trading volume on Avalanche C-chain has increased by 132.1% and 162.2% respectively. AVAX revenue has grown by 173.1% QoQ (150.3% in USD terms). The revenue growth is partly due to a 5.9% increase in transaction fees, but mainly driven by the activities on LayerZero. TVL denominated in USD has decreased by 19.4% QoQ. However, TVL denominated in AVAX has increased by 9.7%, indicating that new capital inflows have driven the TVL relative to the rise in asset prices denominated in USD. Sales of secondary Avalanche NFTs have decreased by 38.3% QoQ, and the number of independent NFT buyers has decreased by 49.8% QoQ for the second consecutive quarter.
LianGuaiNews APP Points – PT (Grape) officially launched, join Read to Earn!
PT (short for Grape in Chinese) is the point reward that LianGuaiNews users earn by participating in interactive activities such as reading news, sharing content, liking, and bookmarking on the LianGuaiNews website and app. PT (Grape) is non-tradable and non-transferable, and can only be used for redeeming various prizes in the "Points Mall" of LianGuaiNews and participating in various daily activities.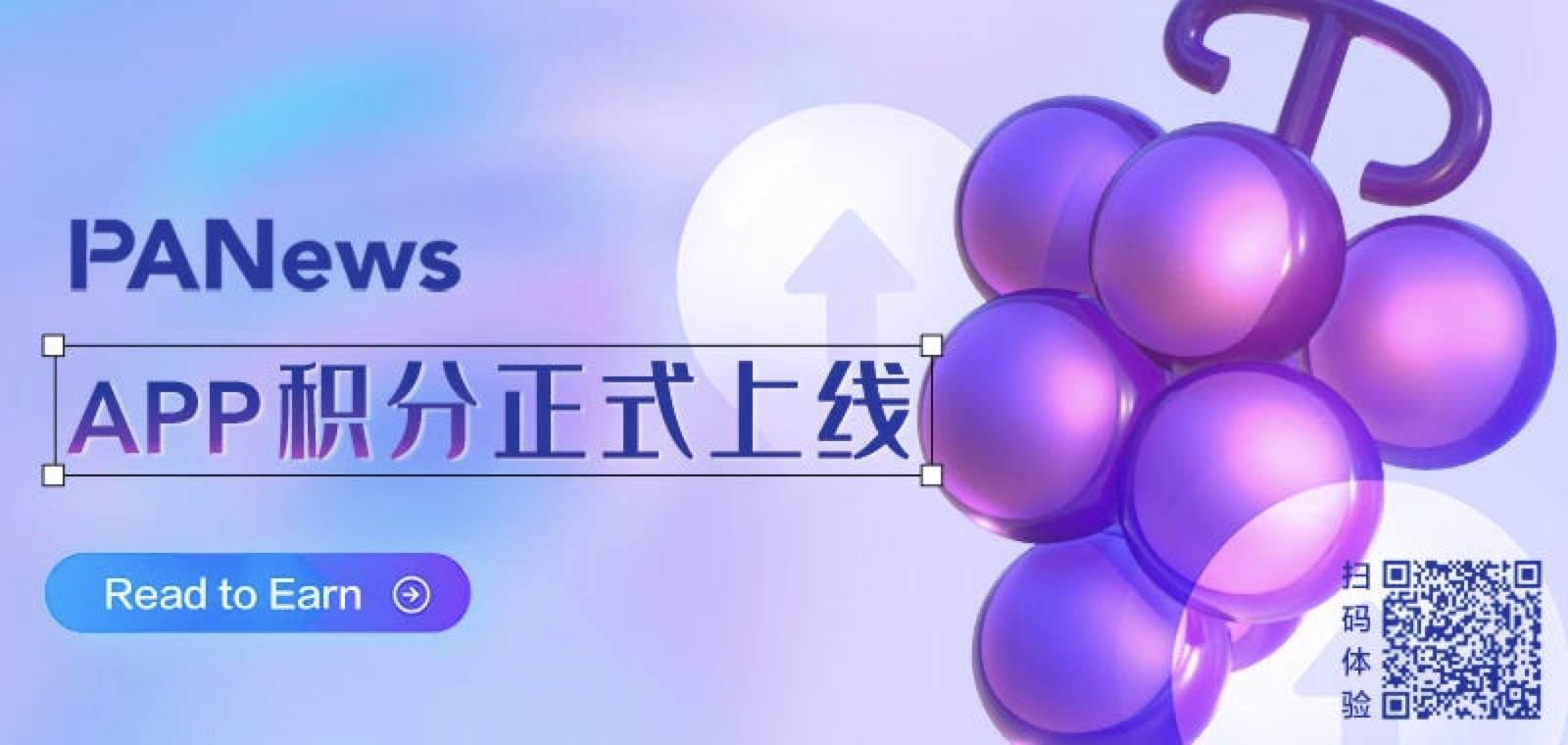 This HTML code displays an image with the source URL "https://cdn-img.panewslab.com/panews/2023/07/21/images/q2rnnt9r6T.jpg" embedded within a paragraph element. The second paragraph element is empty and serves as a space holder.
Like what you're reading? Subscribe to our top stories.
We will continue to update Gambling Chain; if you have any questions or suggestions, please contact us!