Author: Andrew Higgins, The New York Times; Translation: jk, Odaily Star Daily
Just a few days before the election in Montenegro, fugitive and Terra founder Do Kwon wrote a letter claiming that a "friend" in the cryptocurrency industry provided campaign funds for a major candidate.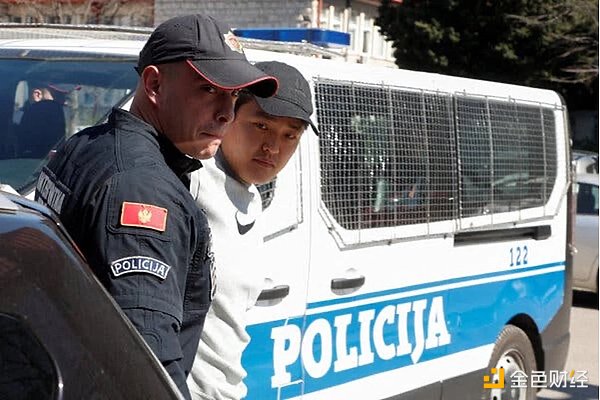 Do Kwon, who was detained in the Montenegrin city of Podgorica in March of this year. Photo: Stevo Vasiljevic/Reuters
Cryptocurrencies are not only causing market chaos, but are now also causing political chaos, disrupting a key election in troubled Balkan state Montenegro, which has been trying to escape organized crime control and Russian influence.
Just a few days before the election on June 11, Do Kwon intervened, causing political turmoil in Montenegro. Last year, the collapse of the company indirectly led to a $2 trillion crash in the entire industry.
Do Kwon claimed in a handwritten letter that he had a "very successful investment relationship" with the leader of the Europe Now Movement, and that "friends in the cryptocurrency industry" offered to provide campaign funds in exchange for a promise of "friendly cryptocurrency policies." The letter was sent to the authorities from prison in Montenegro in March of last year.
It was thought that the Europe Now Movement would receive a clear mandate from the new parliamentary elections. The campaign promised to increase wages and pensions, and promised to clear up the rampant crime and corruption issues under the leadership of former Montenegrin leader Milo Djukanovic and steer the country towards the right path to join the European Union.
The Movement won the most votes, but far from expected, only slightly ahead of a pro-Russian opponent group, which can now undermine efforts to form a stable pro-Western coalition government. 56% of voters also set a record low turnout.
Milojko SBlockingjic, the leader of the Europe Now Movement, said Do Kwon's intervention "destroyed us." He has become the target of Do Kwon's letter, which has been reviewed by The New York Times and exposed in local media before the election.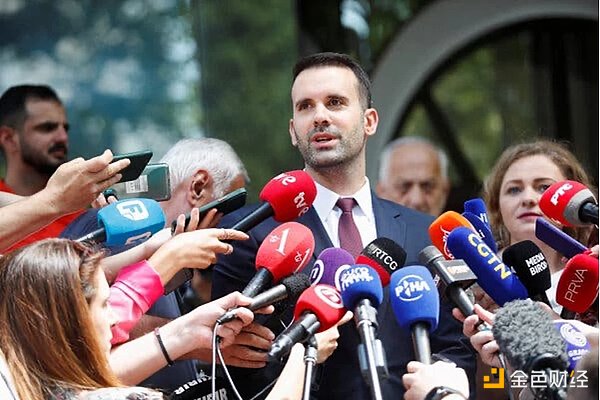 Miloyko Spajic, leader of the European Now Movement, believes that Do Kwon's letter has harmed his party's chances in the national elections. Photo: Stevo Vasiljevic/Reuters
In an interview, Spajic condemned Do Kwon's accusations as "extremely false" and called it a "dirty political game" aimed at damaging his party's chances. Do Kwon's lawyers did not object to the veracity of the letter.
As the founder of Terraform Labs, a Stanford graduate, Do Kwon was once hailed as a pioneer in the cryptocurrency field. He designed the popular digital currency Luna, which he proudly called the currency that will change the world, and referred to its fans as "Lunatics."
In May 2022, the crash of Luna and TerraUSD, designed by Do Kwon, turned him from an innovative hero into a fugitive, facing fraud charges in the United States and South Korea.
Since then, he has disappeared, his whereabouts have been a mystery, until Montenegrin authorities announced his arrest in March this year. It is reported that he was arrested in Podgorica, the capital, while trying to board a private plane to Dubai, using a forged Costa Rican passport.
He has always claimed that the passport is genuine, but a court in Podgorica ruled on Monday that Do Kwon and a Korean business partner were guilty of using fake travel documents and sentenced them to four months in prison.
What Do Kwon did in Montenegro before his arrest and what happened after he arrived is still unclear. His activities after his arrest are even more elusive.
Korean prosecutors said that although Do Kwon was stripped of his electronic devices, the detained Do Kwon seemed to have somehow transferred $29 million from a cryptocurrency wallet associated with him, a report confirmed by Bloomberg News.
Dritan Abazovic, the interim prime minister of Montenegro and Spajic's political rival, said there was no record of Do Kwon entering the country or checking into a hotel, so authorities are looking into whether he had local collaborators.
"I'm not accusing Spajic of anything," Abazovic said in an interview. "But we need to know what's going on in the cryptocurrency community here, and whether it involves money laundering and campaign financing issues."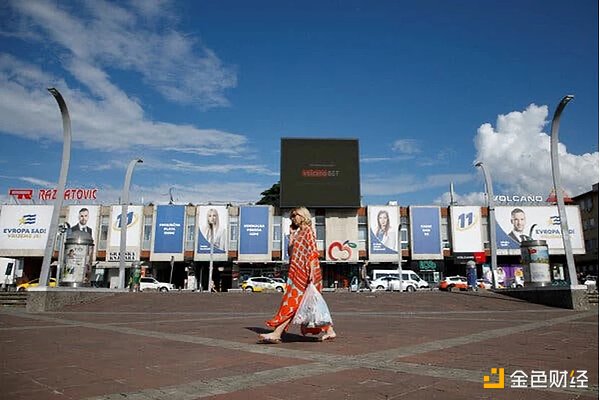 Election poster in Podgorica, Montenegro, photo: Stevo Vasiljevic/Reuters
During Djukanovic's more than three-decade rule, Montenegro has long been a center for cigarette smuggling and cocaine trafficking, but in recent years it has touted itself as a hub for the cryptocurrency industry.
In 2022, Spajic, then finance minister, predicted the industry could account for nearly a third of Montenegro's economic output within three years.
Zeljko Ivanovic, head of the independent media group Vijesti, said that for Spajic and other blockchain believers, cryptocurrency is the next big thing.
"It's seen as a simple solution, a new secret recipe, to replace smuggling that has been Djukanovic's recipe for decades," Ivanovic said. "But this magical cure eventually turned into a disaster."
To attract talent, Montenegro granted citizenship to Vitalik Buterin last year.
Buterin said he "has never expressed an opinion or talked to Do Kwon, including through a third party," and "has never donated to the European Now movement."
In May of this year, he hosted a blockchain conference in Montenegro, which was attended by Spajic and interim Prime Minister Abazovic, as well as technology enthusiasts.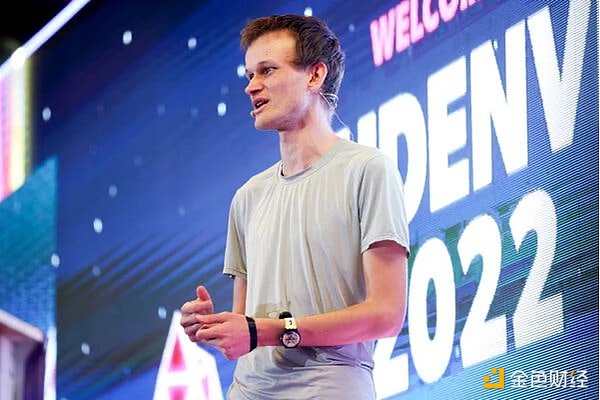 With the goal of developing the country's cryptocurrency industry, Vitalik Buterin obtained Montenegrin citizenship. Photo: Michael Ciaglo/Getty Images
Spajic tweeted a photo of himself and Buterin holding his new Montenegrin passport, writing, "We will bring the world's best talent to Montenegro."
However, Montenegro's open approach has also attracted George Cottrell, a British financier convicted of telecom fraud in the United States, who later moved to Montenegro under the new name George Co.
According to official sources, Mr. Cottrell left Montenegro for London on June 9th shortly after police raided the Salon Privé bar in the coastal resort of Tivat. Law enforcement officials believe the bar is associated with him and has gambling machines and "cryptocurrency ATMs" for buying and trading digital currencies.
Ratko Blockingntovic, Mr. Cottrell's lawyer, who also represented the bar, said his British client had no connection to casinos or the cryptocurrency industry.
Filip Adzic, Montenegro's interim interior minister responsible for the raid in Tivat, said Mr. Cottrell had not been charged with any crime, but was being investigated for possible involvement in illegal cryptocurrency activities.
Adzic said Montenegro needed to be cautious about these businesses that facilitate anonymous transactions, as they are "beneficial to organized crime, terrorist financing and money laundering".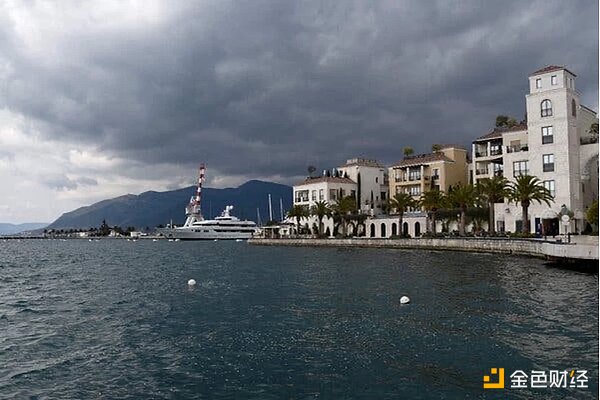 Police raided a bar in Tivat, Montenegro, which had gambling machines and "cryptocurrency ATMs" for buying and trading digital currencies. Photo: Savo Prelevic/AFP—Getty Images
Prosecutors in the US and South Korea are looking to investigate the three laptops and five mobile phones seized from Do Kwon when he was arrested for clues to billions of dollars invested in cryptocurrencies that are now worth almost nothing. However, for the Montenegrin authorities, the more interesting aspect of these devices is the information they may contain about campaign funding and Do Kwon's relationship with Spaiic.
At a court hearing on June 16th, Do Kwon's lawyers said their client denies funding Spaiic's election campaign. However, Do Kwon's letter referred to "other friends in the cryptocurrency industry" who made contributions.
"I have evidence of this communication and donation," Do Kwon said in the letter.
Sparic initially denied any connection to Do Kwon, but later admitted to knowing him since 2018 and representing him in securing funding from an investment fund that he said was based in Singapore — "He deceived us," Sparic said — and meeting him again in Belgrade at the end of last year.
Before that, South Korean prosecutors announced in September that the International Criminal Police Organization had issued a "red notice" for Do Kwon's arrest. Sparic said he met Do Kwon only because "we wanted to get our money back."
Do Kwon gave a different account, claiming in the letter that Sparic wanted to discuss campaign funding. He said that Sparic, who was planning a presidential campaign at the time, explained that he was "collecting several million dollars for the upcoming campaign" and "asked me to contribute." Do Kwon said he declined.
Sparic said that their discussion of campaign funding was "absolutely untrue."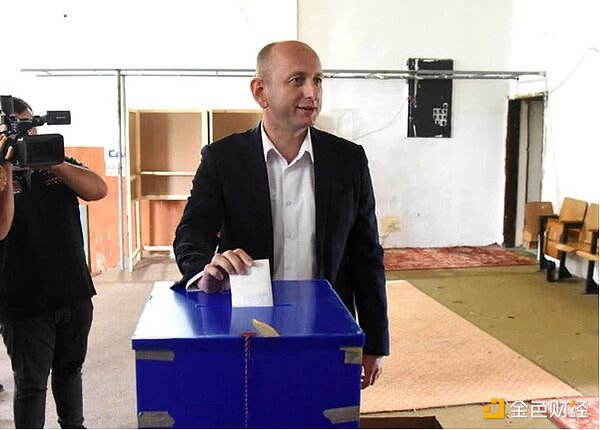 Milan Knezevic, the leader of the pro-Russian alliance who came in second in the June 11 election, said he was pleased with his team's unexpectedly strong showing, partly due to the chaos caused by Do Kwon, but he still regrets that Montenegro has opened its doors to cryptocurrency experts.
Knezevic, sitting in his office decorated with a photo of Russian President Putin, said it would be a better choice than welcoming fighters from the Islamic State.
He said: "At least with ISIS, you know what you are dealing with. But we do not know what these cryptocurrency people are really doing."
Like what you're reading? Subscribe to our top stories.
We will continue to update Gambling Chain; if you have any questions or suggestions, please contact us!