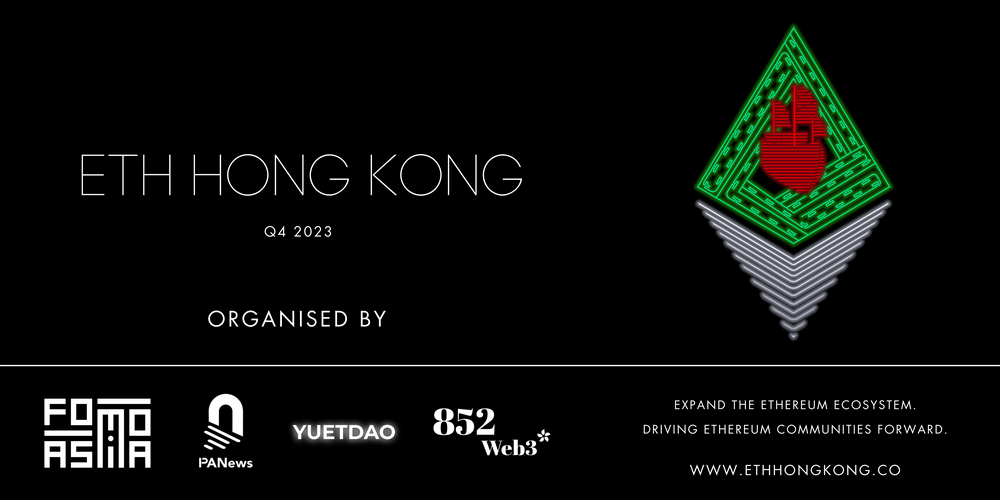 FOMO Asia has announced plans to host the first large-scale ETH Hong Kong event in the fourth quarter of 2023. This is the second global WEB3 event organized by FOMO Asia following the successful Genesis Conference held in March 2023. The ETH Hong Kong organizing committee will be composed of BlockingNews, 852 WEB3, and YUET DAO.
FOMO Asia aims to join the global Ethereum movement and promote blockchain ecosystem development in Asia. The team successfully held the Web3 conference Genesis Conference in March 2023, which was officially supported by the Hong Kong government and attracted thousands of international participants and over 130 speakers. FOMO Asia is looking forward to hosting the first large-scale ETH Hong Kong event. The event announcement follows the Hong Kong Legislative Council's recent approval of a new licensing regime for virtual asset service providers (VASPs) and the Securities and Futures Commission's active consultation with the industry.
FOMO Asia is committed to embodying Ethereum's collaborative and innovative spirit in the upcoming ETH Hong Kong event. Hong Kong is likely to become the future global center of Web3, and by hosting the event in one of the world's most convenient cities, FOMO Asia aims to unite global developers, builders, and leaders. The event will offer many developer-driven content-focused activities, including seminars, boot camps, and hackathons hosted by Web3 industry leaders and Ethereum members.
FOMO Asia co-founder and ETH Hong Kong organizing committee chairman Kyle Leung said:
"We are delighted to host the first large-scale ETH Hong Kong event. FOMO Asia knows that the Ethereum community is home to hundreds of thousands of developers, technologists, designers, stakeholders, and Ethereum enthusiasts. We hope that every member of the community can develop and strengthen their community in Hong Kong. I believe the ETH Hong Kong event can play an important role in promoting the Ethereum ecosystem."
The organizing committee welcomes all forms of collaboration and participation. For more information and inquiries, please visit the official website.
Like what you're reading? Subscribe to our top stories.
We will continue to update Gambling Chain; if you have any questions or suggestions, please contact us!