Author: Baze Research Institute
Observing the latest investments of encrypted VC can help you see market trends and identify new trends early. Which projects in which tracks are VCs optimistic about recently? This article summarizes 28 projects that received top-tier encrypted VC investments in June, helping readers understand quickly. It should be noted that any projects and opinions below should not be considered investment advice.
I. DeFi
1. SafeBay
June 6, 2023
Seed Round: $1.115 million
Investors: Big Sky Capital, Borderless Capital, AXL Ventures, Algorand Foundation, and Angel
SafeBay Finance is a DeFi treasury platform developed by Singapore's digital private debt platform Kilde. It is built on the Algorand network and provides compliant, tokenized securities and credit products with different risk conditions. It aims to help blockchain-native companies effectively manage their short-term financial assets and is essentially an RWA (Real World Asset) tokenization project.
Currently, DApps and token sales have not yet started, and the official account is not active, with few followers.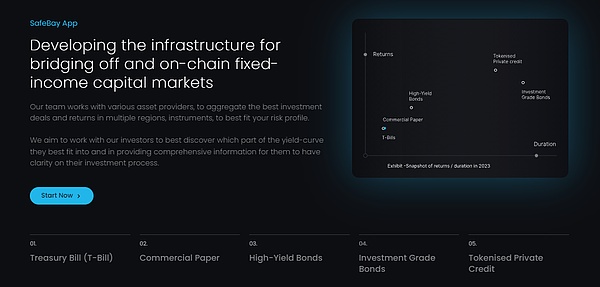 2. Connext
June 14, 2023
Strategic Investment: $7.5 million
Investors: Polychain Capital, Coinbase Ventures, NGC Ventures, Ethereal Ventures, Polygon Ventures, IOSG Ventures, Fenbushi Capital, 1kx, Hashed, etc.
Connext is a cross-chain protocol that enables fast and trustless communication between different blockchain networks. It facilitates asset transfers between blockchains and contract interactions across EVM chains. Use cases include building DApps with a focus on cross-chain liquidity, cross-chain NFTs, and cross-chain governance.
Currently, Connext has processed over 1.2 million transactions. The protocol has been integrated by more than 30 projects, including Metamask, Planet IX, DODO, etc.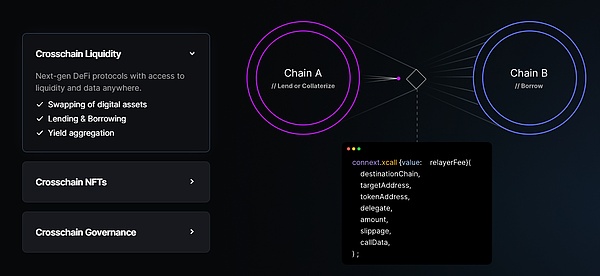 3. Concordia
June 17, 2023
Seed Round: $4 million
Lead Investors: Kraken Ventures, Tribe Capital
Other Investors: Cypher Capital, Saison Capital
Concordia is a multi-chain collateral management protocol that aims to simplify cross-chain fund risk. Users can collateralize funds on one chain and borrow or transfer funds on other chains. Currently, the first lending product based on the Concordia protocol, Superposition, is live on the Aptos network testnet.
Note: The TVL on Superposition is currently less than $500,000. Please be aware of the risks before participating.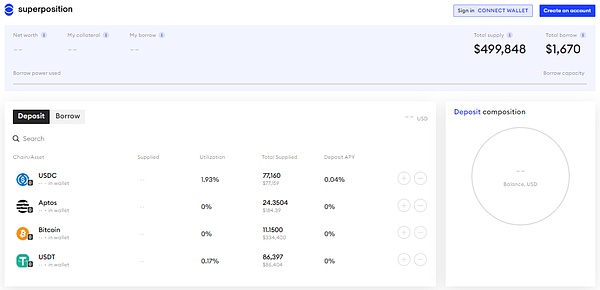 4. Tapioca DAO
June 17, 2023
Seed Round: $6 million
Investors: LayerZero Labs, Fisher8 Capital, LianGuairc Capital, Jones DAO, DCFGod, etc.
TapiocaDAO is a full-chain DeFi platform based on the LayerZero universal messaging network, spanning over 17 EVM and non-EVM chains, helping to reduce liquidity fragmentation. The platform offers various functional products, such as Singularity for lending (based on Sushiswap's Kashi), Yield Box (BentoBox V2) for token treasury, and the decentralized over-collateralized stablecoin USDO.
Currently, TapiocaDAO has launched a testnet, and the official launch of the native token TAP has been confirmed, so early testnet users may receive airdrops (just speculation):
• Connect your wallet and change the network to testnets like Arbitrum Goerli, Polygon Mumbai
• Obtain testnet tokens on the platform
• Go to the "Mint" option to test the USDO minting function
• Test the lending function
• Test token cross-chain functionality in the "Teleport" option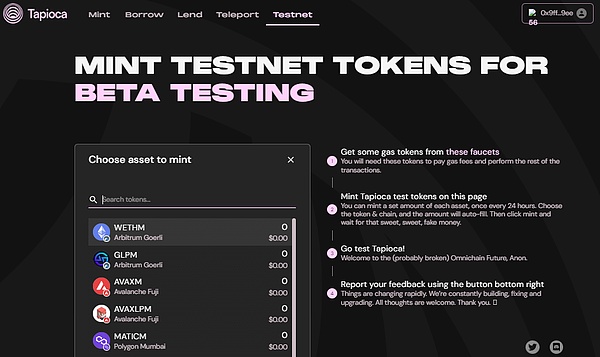 5. Earn Network
June 21, 2023
Seed round: $2.7 million
Investors: SHIMA Capital, DFG, LD Capital, BIXIN Ventures, ViaBTC Capital, Cronos, etc.
Earn Network is a multi-chain DeFi aggregation platform that aims to connect liquidity pools in different DeFi markets to provide users with more intuitive opportunities for staking, restaking, and liquidity staking.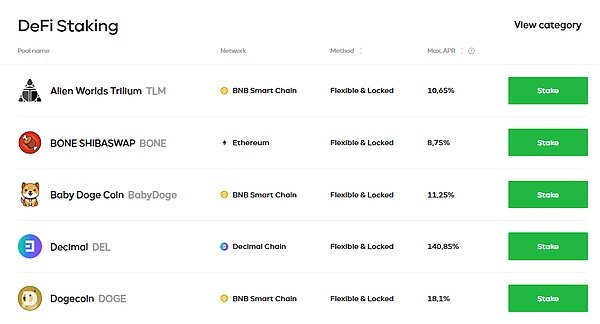 6. Maverick Protocol
June 21, 2023
Lead investor: Founders Fund
Other investors: LianGuaintera Capital, Binance Labs, Coinbase Ventures, Apollo
Maverick Protocol is a DEX that has designed four dynamic liquidity strategies to provide the most liquid market for traders, liquidity providers, DAO treasuries, and protocol developers, significantly increasing capital efficiency.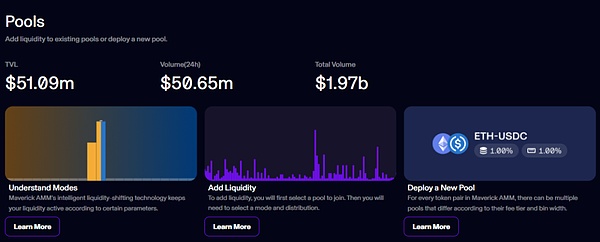 7. AlloyX
June 29, 2023
Seed pre: $200
Lead investor: Hack VC
Other investors: Circle Ventures, DCG, dao5, STRATOS, LECC, MH Ventures, etc.
AlloyX is an RWA project that facilitates investments in real-world enterprises by tokenizing credit. The highlight is that AlloyX allows users to access multiple credit protocols through a single treasury. By aggregating asset pools from various credit protocols (Goldfinch, Maple, etc.), AlloyX provides individuals, DAOs, and institutions with an easy channel to establish diversified investment strategies in RWA.
The current TVL is approximately $5 million.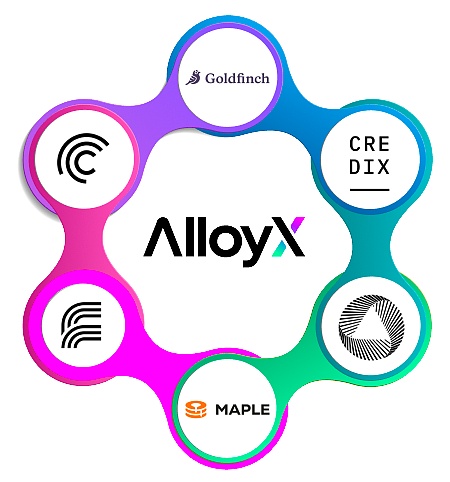 II. CEX
8. Bit2Me
June 15, 2023
Amount: $15 million
Lead investor: Investcorp
Other investors: Telefónica Ventures (the venture capital department of Telefónica, Spain's largest telecommunications company), Stratminds VC, EMURGO, YGG CEO Gabby Dizon
Bit2Me is a cryptocurrency exchange based in Spain, where users can deposit funds through bank transfers and other methods to trade cryptocurrencies. In February of this year, Bit2Me obtained approval from the Central Bank of Spain, becoming the country's first company to legally provide cryptocurrency-to-fiat currency exchange and cryptocurrency wallet custody services.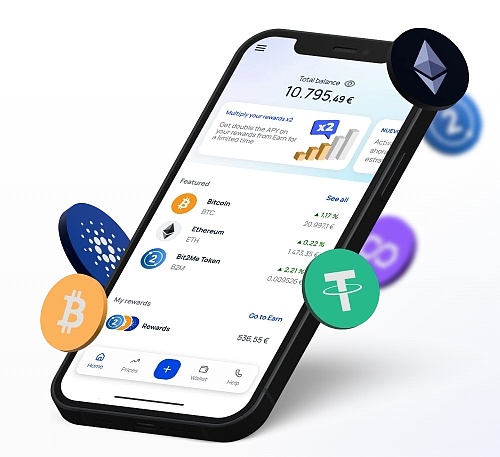 III. NFT
9. Spinamp
June 2, 2023
Amount: $1.2 million
Lead investor: PTC Crypto
Other investors: 1kx, Archetype, NoiseDAO, Coop Records, Fire Eyes DAO, top music NFT collector DegenDavinci, Chief Growth Officer Christina.lens from Lens Protocol, etc.
Spinamp is an NFT music aggregation market that aims to bring together music NFTs from different chains. Users can play and trade music NFTs on this platform. It can be seen as the Opensea for music NFTs or the Spotify for NFTs.
Currently, Spinamp aggregates music NFTs from 30 platforms including Sound.xyz, Catalog, Nina, Zora, NOIZD, Lens, Arpeggi, Decent, OpenSea Collections, Songcamp, HedsDAO, Manifold, etc.
Highlights:
• Artist profiles showcase their music NFTs issued on all platforms;
• Built API and SDK for easy integration with other DApps;
• Will launch interactive features (social) between artists and the community in the future.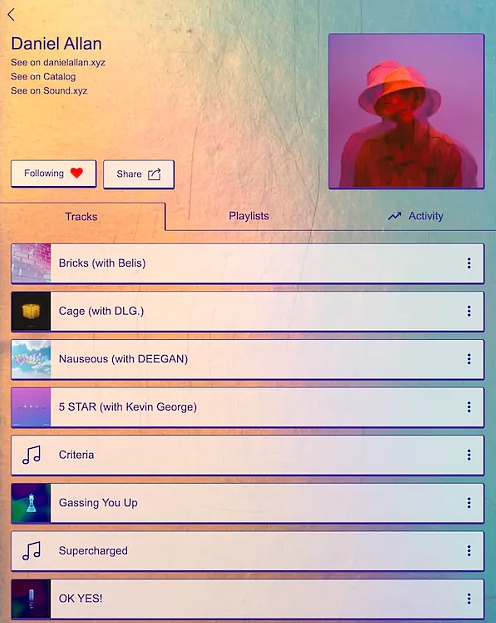 10. Dew Drops
June 6, 2023
Pre-seed: $1.5 million
Lead investor: Dream Ventures
Other investors: VaynerFund, Polygon, Ruttenberg Gordon Investments, Slow Ventures
Dew Drops is an NFT marketplace with an innovative approach, providing collectors with a convenient way to access NFTs through text messages. Every day, the platform sends carefully selected artists and their works to a group of collectors via text messages. If collectors are interested, they can easily purchase by replying with "I want a few".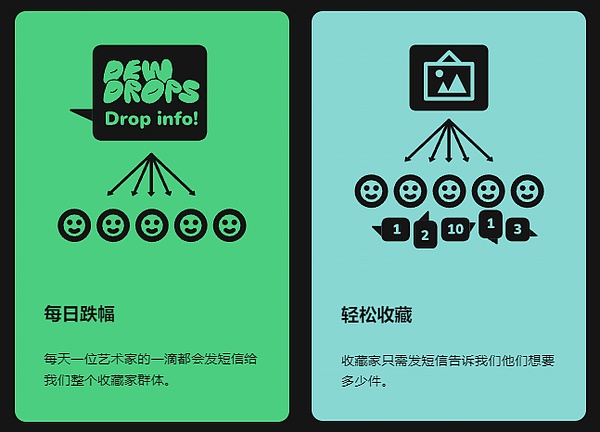 11. DGLianGuails
June 15, 2023
Strategic investment: undisclosed
Investor: Hashed
DGLianGuails is a Web3 gaming platform that has developed into a strong encrypted gaming community through the issuance of various NFT series, tokens for governance and staking (DGG), in-game currency (OPL), and a series of games and activities.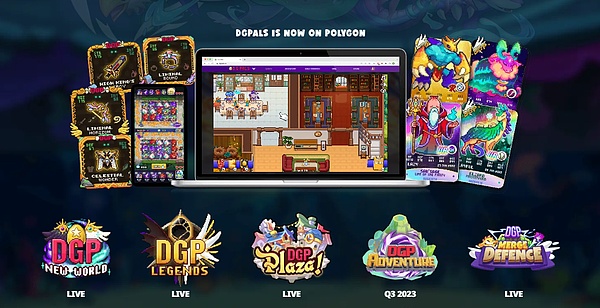 12. Tegro
June 26, 2023
Seed round: undisclosed
Investors: Polygon Ventures and other private institutions
Tegro is a multi-chain NFT marketplace that specializes in NFT20 transactions.
NFT20 is an ERC-20 token backed by ERC-721 and ERC-1155 NFTs at a 1:1 ratio. It essentially fractionalizes NFTs. By holding NFT20, you also own a corresponding portion of the original NFT. The benefits of this approach include easy cross-chain and multi-asset exchange (through NFT20 transactions with other NFTs) and liquidity mining (improving liquidity).
Currently, Tegro is hosting a trading to earn points event where participants can exchange for prizes such as native token TGR, NFTs, and USDT.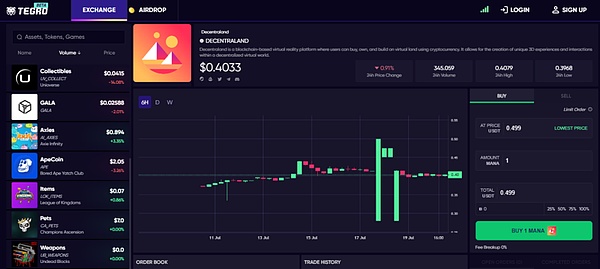 13. Hook Protocol
June 28, 2023
Amount: $3 million
Lead investors: Collab+Currency, Lattice
Other investors: Slow, Sfermion, Maven11, Contrary, etc.
Hook Protocol is a protocol for NFT call options, allowing users to create call options for any NFT they own.
Let's say I create a call option for my Bored Ape NFT. The NFT is currently worth 100 ETH.
John believes that the value of the NFT will increase next month, but he doesn't have 100 ETH to buy the NFT. So, he buys a call option from me for 5 ETH with an exercise price of 120 ETH and a 30-day expiration. There can be three scenarios:
• If, after one month, the value of the NFT is less than 120 ETH, John's option is worthless. In this case, I keep the 5 ETH earned from selling the option.
• If, after one month, the value of the NFT is higher than 120 ETH but lower than 125 ETH, John still incurs a loss in this transaction, and the value of the option is between 0 and 5 ETH.
• If, after one month, the value of the NFT is higher than 125 ETH, John makes a profit from this transaction (NFT price – 125 ETH). For example, if the NFT is worth 130 ETH, John earns 5 ETH, achieving a 100% return in one month, whereas if he had bought the NFT, he would have only gained a 30% profit.
Therefore, Hook Protocol is useful for both active traders and passive holders. NFT holders can generate income by selling call options, while traders can establish long positions by investing a small amount of ETH in call options, resulting in higher capital efficiency.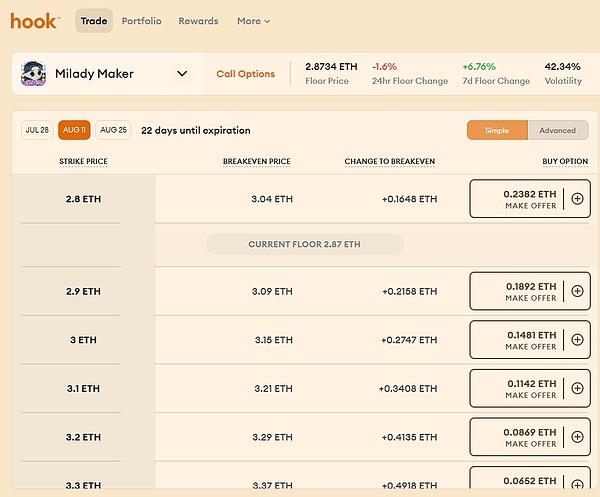 IV. Web3 Services
14. Nori
June 6, 2023
Amount: $6.25 million
Investors: Toyota Ventures, M13, Placeholder, Cargill
Nori is an early-stage Web3 services company founded in 2017 and the first on-chain carbon offset trading platform. It establishes the foundation for a more transparent carbon market by allowing suppliers to mint NRT (Nori Carbon Removal Ton) NFTs on the Ethereum network. Companies with carbon offset demands can find suitable suppliers on the platform's marketplace and engage in peer-to-peer transactions, using payment methods such as USDC to purchase the suppliers' NRTs.
Currently, Nori has migrated to the Polygon network, significantly reducing the gas fees for each transaction.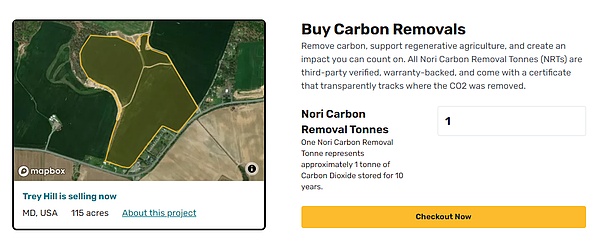 15. Meanwhile
June 6, 2023
Two seed rounds: $19 million
Lead investors: Sam Altman, CEO of OpenAI; Lachy Groom, former head of Stripe Issuing; Gradient Ventures
Other investors: Muoro Capital, 6th Man Ventures, Hudson Structured Capital Management, etc.
Meanwhile is the first and only life insurance company that is fully priced in Bitcoin, accepting BTC as premiums and paying all claims in BTC. The company's executives and some investors believe that BTC is becoming a global store of value and functional currency.
Currently, you can join the waiting list on the platform's official website.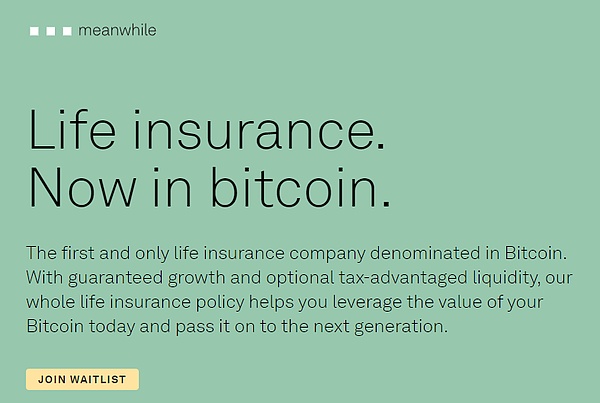 16. Lens Protocol
June 8, 2023
Amount: $15 million
Lead investor: IDEO CoLab Ventures
Other investors: Tencent, Kraken Ventures, Delphi Digital, Ceneral Catalyst, Blockchain Capital, PTC Crypto, Hayden Adams, CEO of Uniswap; Alex Atallah, co-founder of OpenSea; entrepreneur Balaji; Sandeep Nailwal, co-founder of Polygon, etc.
Last May, Lens Protocol, a Web3 social media platform created by the well-known DeFi lending protocol Aave, went live on the Polygon network and has been operational for over a year. However, its daily active address count of less than three thousand has been controversial.
Nevertheless, apart from the official product, there are already hundreds of applications developed or integrated based on Lens, covering various fields such as tools, DAOs, communities, games, videos, etc., presenting a thriving ecosystem.
With the support of various leaders in the crypto industry in this round of financing and the recent launch of the V2 version, Lens is believed to be getting closer to its "Web3 social kingdom" dream.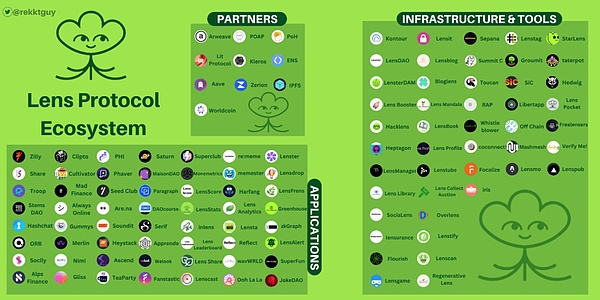 17. HyperPlay
June 8, 2023
Series A: $12 million
Lead investors: Griffin Gaming LianGuairtners, BITKRAFT
Other investors: Consensys (parent company of MetaMask), Ethereal Ventures, Delphi Digital, Game7 DAO, Mirana Ventures, Monoceros Ventures
HyperPlay is a Web3 game store (similar to a Web3 version of Steam) established by MetaMask and Game7 DAO in November 2022. It aims to aggregate Web3 games together, allowing players to install games directly through HyperPlay and connect their crypto wallets with just one click, bringing their tokens, NFTs, and achievements into the games.
Currently, over 40 blockchain games have been launched on the HyperPlay platform, including popular ones like "Thetan Arena," "The Sandbox," "Phantom Galaxies," "Bushi," "My Crypto Heroes," etc.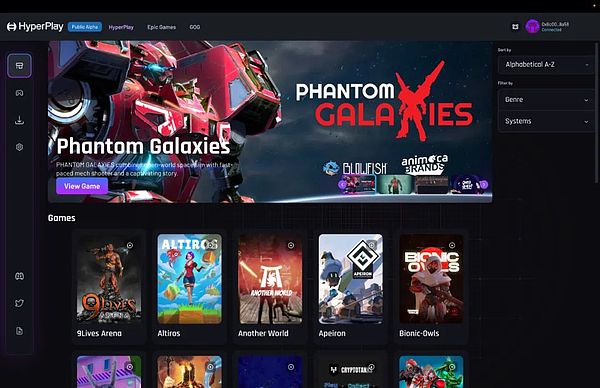 18. Collectibles.com
June 13, 2023
Seed round: $5 million
Lead investor: Blockchange Ventures
Other investors: GFR Fund, Blockwall Capital, LianGuaiyLianGuail联创Peter Thiel, Hollywood actor Orlando Bloom, Braintrust CEO Adam Jackson, etc.
Collectibles.com is a blockchain-based collectibles trading marketplace, where NFTs, comics, stamps, and memorabilia can be listed for trading. The DApp is not yet launched.
Highlights:
• Has a social system
• Loyalty-based airdrop rewards for users
• Features an asset valuation system
19. BoomFi
June 13, 2023
Funding: $3.8 million
Lead investor: White Star Capital
Other investors: LianGuaission Capital, Blockchain Founders Fund, Kraken Ventures, GSR, Aqua Now, Mantle Network, etc.
BoomFi is a payment platform for sending, receiving, and converting cryptocurrencies. It simplifies crypto payments through features such as free trials, discounts, and token gating, aiming to enable businesses and merchants to seamlessly accept cryptocurrencies.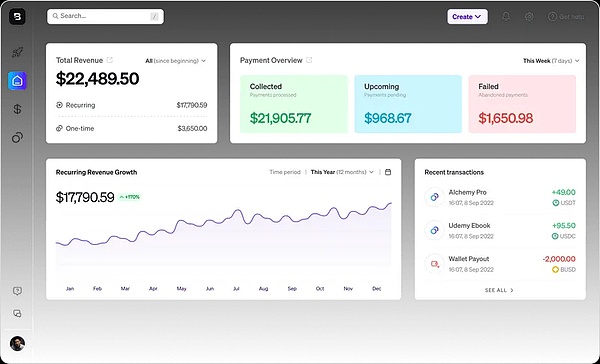 20. Poko
June 15, 2023
Seed round: $4.5 million
Lead investors: Y Combinator, NAZCA, Global Founders Capital
Other investors: Goodwater Capital, Soma Capital, Amasia, CreditEase, Dentsu Ventures, Orange DAO, MS&AD Ventures, Plug and Play
Poko is a crypto payment platform that focuses on three products: virtual debit cards (create virtual debit cards on the platform for in-store spending or storing stablecoins to earn interest), gateway aggregator (choose one among many fiat<->crypto providers for conversion), and direct checkout (make purchases of FT/NFT directly with fiat currency).
According to the company, its payment channels are being used by over 11 million active wallets in Latin America, India, and Southeast Asia.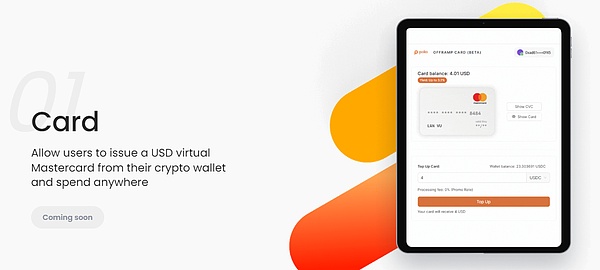 21. dappOS
June 20, 2023
Pre-seed: undisclosed
Investor: Binance Labs
dappOS is an innovative DApp operating platform that aims to lower barriers for users to interact with crypto protocols, providing a more user-friendly operating system for users and applications.
In order to onboard the next billion users to adopt Web3, user experience is crucial. Current DApps are still difficult for new users to use, mainly due to two issues: the creation of on-chain wallets (easily lose private keys) and complex interaction processes (approving various contracts). These are also the problems that the account abstraction concept (ERC-4337) that gained popularity in early 2023 aims to solve.
dappOS abstracts the existing public chain concepts by becoming an intermediary layer between users and DApps, effectively solving these two problems. In the upcoming V2 version of dappOS, new features such as unified accounts, task-related order execution, and a brand new bidding system will be included.
Let's focus on the unified accounts. Unified accounts allow users to only focus on the total asset amount, achieving asset universality across any chain and any DApp, just like in centralized exchanges, where once funds are deposited, there is no need to differentiate which chain the funds were deposited on, and the balance is universal across spot trading and wealth management sections. For example, User A has a wallet balance of 100 USDC in dappOS, with 50 USDC on Ethereum and 50 USDC on BNB Chain. User A only needs to sign once to confirm the transaction and can use the total balance of 100 USDC on GMX on Arbitrum or Benqi on Avalanche on, without worrying about the distribution of USDC or gas payment.
Therefore, users can interact on the dappOS platform to simultaneously use different DApps across different chains and enjoy the smooth Web3 interaction process with a Web2-like experience. dappOS, which takes "user experience" as its mission, deserves long-term attention.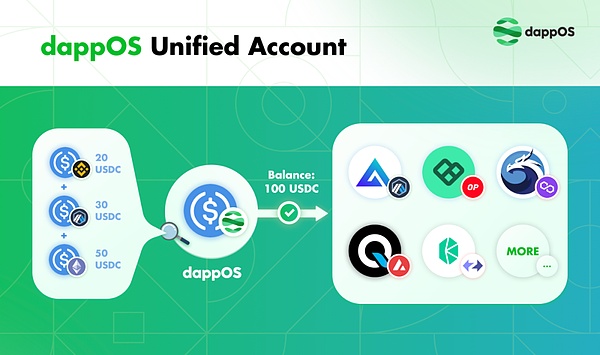 22. Kaito AI
June 22, 2023
Series A: $5.5 million
Investors: Superscrypt, SLianGuaiRTAN
Kaito is an encrypted search engine with built-in ChatGPT, aiming to revolutionize crypto research. Kaito uses AI technology and cryptography to integrate terabytes of unstructured information, allowing investors, researchers, developers, and the public to easily access and use this information through AI. It is worth mentioning that Kaito's previous financing round attracted more well-known investors, including Red Shirt Capital and Dragonfly Capital.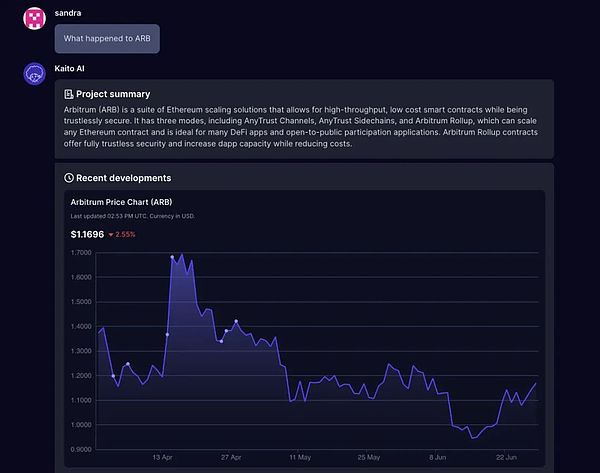 5. L1/L2/Infrastructure
23. Leo Wallet
June 2, 2023
Seed round: $4.5 million
Lead investor: HackVC
Other investors: Data Collective, Coinbase Ventures, Amplify, Opensea, Santiago Santos
The star privacy blockchain Aleo is currently in the testnet phase.
Leo Wallet is a privacy-focused wallet designed for the Aleo network, providing features such as token trading, staking, transactions, and gaming directly within the wallet. Developed by Demox Labs, Leo Wallet offers users a comprehensive solution for managing their Aleo assets and transaction activities, with a priority on privacy.
Highlights:
• Over 15,000 users
• The first dedicated wallet for the Aleo network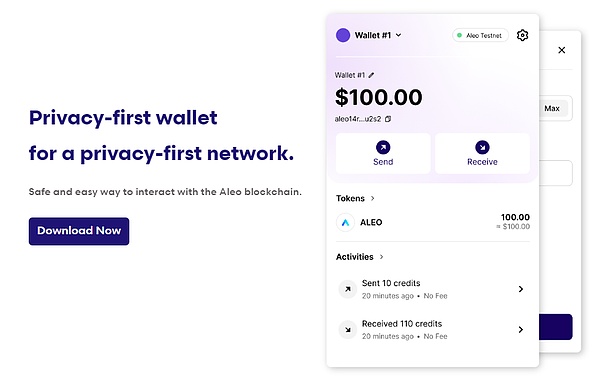 24. Kakarot
Pre-seed: undisclosed
Investors: StarkWare, Lambda Class, Ethereum co-founder Vitalik Buterin, Ledger co-founder Nicolas Bacca, Zama co-founder Rand Hindi
Starknet is an Ethereum zk Rollup L2 solution. However, due to its use of Cairo as a programming language, it is not compatible with the EVM, resulting in a "barrier for Ethereum developers."
Kakarot is the zkEVM launched by Starknet, which supports developers in building and deploying Ethereum smart contracts while maintaining compatibility with the Ethereum ecosystem and interoperability with Starknet. It is expected to launch its testnet in August.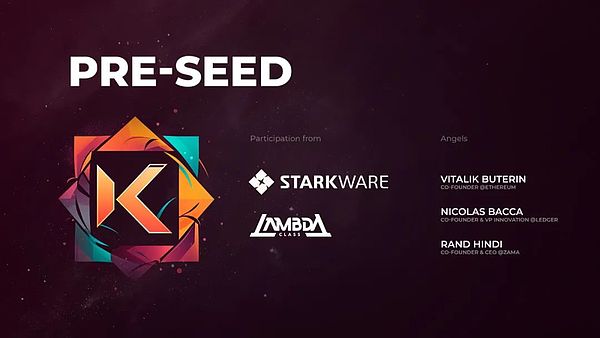 25. Argus
June 7, 2023
Seed Round: $10 million
Lead Investor: HAUN
Other Investors: Alchemy, Robot Ventures, ANAGRAM, Dispersion Capital, EG, entrepreneur Balaji
Argus is a chain game developer. As early as 2020, the company built a popular fully on-chain open game called "Dark Forest" on Ethereum using zkSNARKs technology. Players can independently operate functions such as markets, information exchange centers, guilds, and mercenary systems by constructing their own smart contracts.
However, due to the limitations of the current blockchain architecture, building fully on-chain games is challenging for developers. Therefore, Argus is developing a public chain called World Engine, which focuses on chain games. World Engine uses a sharding architecture, allowing game developers to distribute their game loads across different shards. This not only enables the construction of high-performance games but also seamless interoperability with content on other shards through a sharding routing system.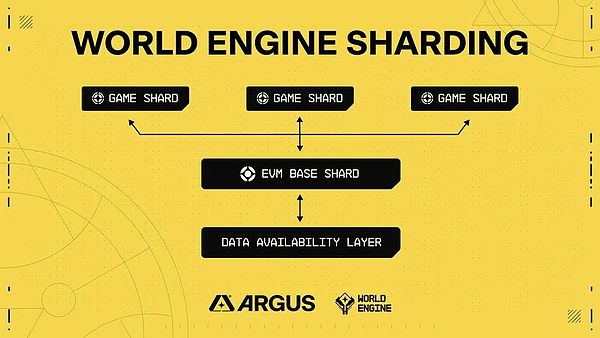 26. Taiko
June 8, 2023
Second Seed Round: $12 million
Lead Investor: Generative Ventures
Other Investors: IOSG Ventures, GSR, Kucoin Ventures, OKX Ventures, BAI Capital, etc.
Taiko is an Ethereum zk Rollup L2 solution and one of the five zkEVM players mentioned by Vitalik Buterin on Twitter. Taiko aims to extend Ethereum in the most Ethereum-like way possible, both technically and ideologically.
At the time of writing this article, Taiko has launched the Alpha-4 testnet.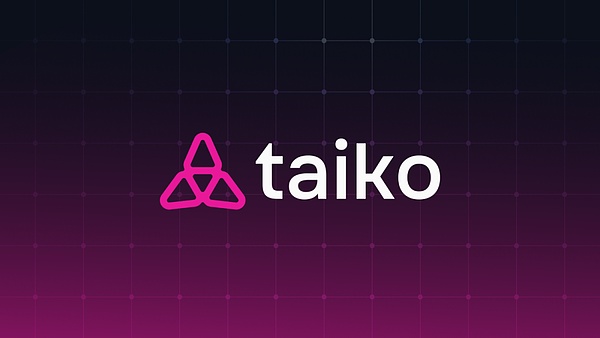 27. Gensyn
June 12, 2023
Series A: $43 million
Lead Investor: a16z crypto
Other Investors: CoinFund, Canonical Crypto, Protocol Labs, Eden Block, Maven 11, etc.
"AI training should be decentralized and permissionless." – Edward Snowden (2022)
Gensyn is a decentralized AI computing network that uses blockchain and cryptographic technology to verify whether deep learning tasks have been completed correctly and pays on-demand using tokens. Gensyn aims to provide more efficient, secure, and reliable computing resources for training AI models.
Top-tier venture capital firm a16z explained the reasons for investing in Gensyn in a blog post, stating that they believe the project has tremendous potential in addressing some existing issues in the AI field. Traditional cloud computing models often require a significant amount of time and resources to complete AI training, whereas Gensyn leverages the advantages of blockchain technology to efficiently allocate and utilize computing resources. Additionally, its decentralized nature ensures that the computing network is not affected by single points of failure.

28. Mythical Games
June 27, 2023
Series C: $37 million
Lead Investor: Scytale Digital
Other Investors: a16z crypto, Ark Invest, Animoca Brands, PROOF, MoonLianGuaiy, Westcap, etc.
Mythical Games is a large-scale Web3 video game and metaverse development company. The most popular games they have produced include "NFL Rivals" (official NFL NFT game) and "Blankos Block Party" (metaverse game), which was launched on the Epic Games Store in September of last year, attracting over 2.5 million users and generating daily sales of $1 million.
As a technically proficient metaverse unicorn company that has brought NFTs into the mainstream, Mythical Games has raised approximately $280 million in funding through four rounds, with investors including a16z, Ark Invest, Animoca Brands, Binance, FTX, Galaxy, and even notable figures from the sports and entertainment industry, such as NBA legend Michael Jordan. Mythical Games is expected to raise more funds in the future for further growth.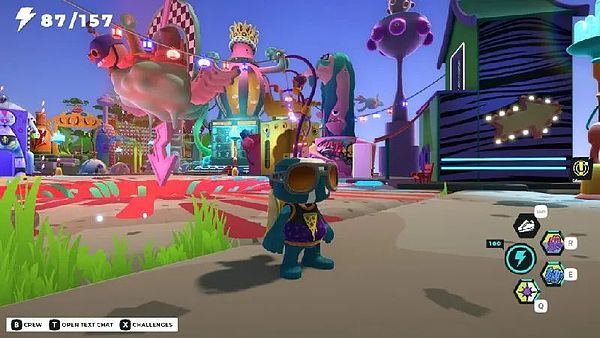 Like what you're reading? Subscribe to our top stories.
We will continue to update Gambling Chain; if you have any questions or suggestions, please contact us!