Author: JAKE LianGuaiHOR, Crypto Researcher; Translator: LianGuai0xxz
THORChain is more than just a decentralized exchange (DEX), they are revolutionizing DeFi.
THORChain announced the launch of a lending protocol this week, adding another dimension to their already impressive ecosystem.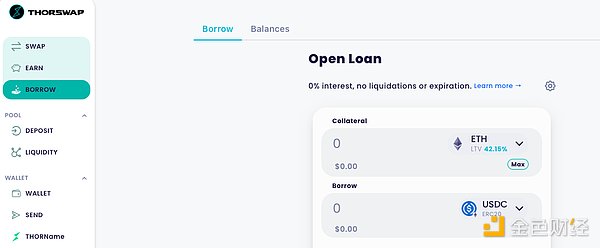 Below is my research report on RUNE. Please make sure to read till the end to understand my overall rating for the project.
The report will cover the following: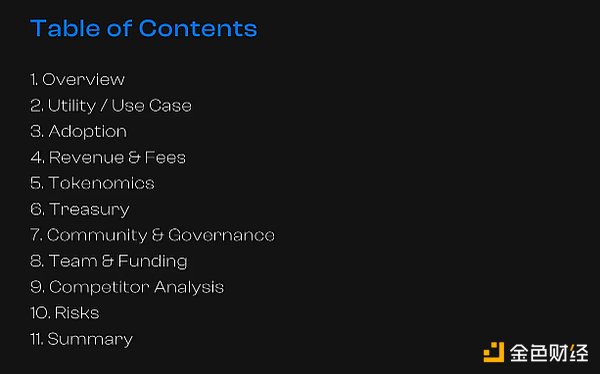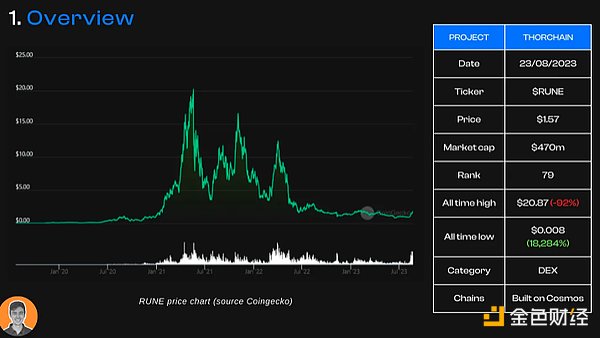 THORChain is a DEX that allows you to perform cross-chain native asset exchanges.
Users can exchange native Bitcoin for native Ethereum without the need for bridging assets or using centralized exchanges.
Their lending feature has just been launched, promising: 0% interest, no liquidation, and no expiration.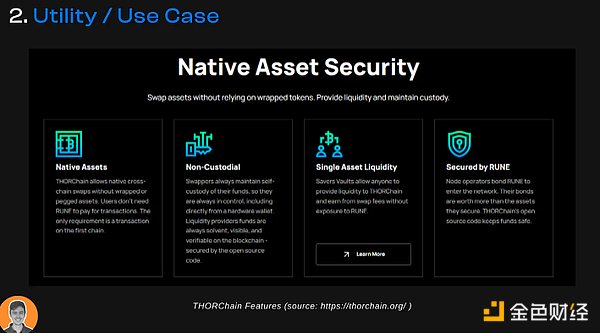 THORChain provides a decentralized alternative to centralized exchanges and has gained popularity as more people enter the blockchain.
The fraud at FTX in 2022 still lingers in people's minds, perfectly demonstrating the need for a trustless and decentralized alternative.
The protocol also offers the following advantages: elimination of bridging risk (native exchange), no user registration or KYC, transparent and fair pricing (no centralized third party), and continuous liquidity pool.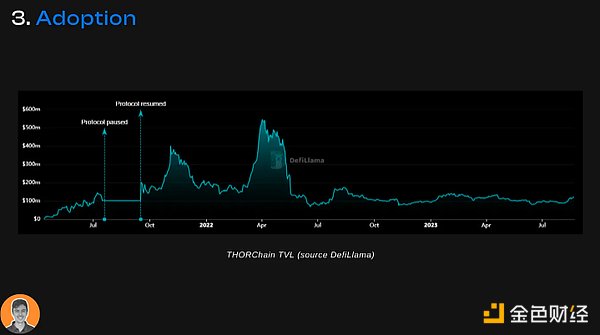 The current Total Value Locked (TVL) is $119 million, with a range of $70 million to $170 million over the past 15 months.
Although much lower than the all-time high of $500 million, it has formed a solid foundation during the bear market.
In the past month, TVL has increased by 26%, while many DeFi protocols are experiencing a decline.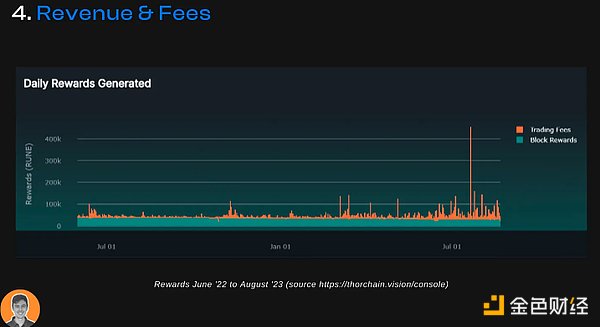 If you are an LP or node operator, there are two ways to accumulate rewards: block rewards and exchange fees.
Between July and August, rewards generated daily showed good growth, corresponding to the increase in trading activity on THORChain.
45,000 RUNE in block rewards and 137,000 RUNE in transaction fees.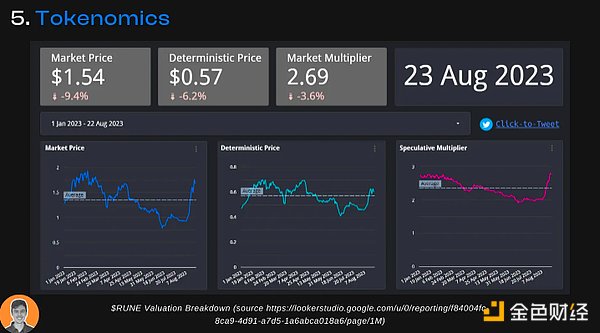 RUNE is the token asset that powers the THORChain ecosystem, with four key roles: liquidity, security, governance, and incentives.
Overall, the price of RUNE is determined by two factors:
1. Deterministic value based on network liquidity
2. Speculative premium
For every $1 of non-RUNE assets on the network, the network encourages locking $3 worth of RUNE (the minimum deterministic value of RUNE).
For example, if you stake $1 million worth of non-RUNE tokens on THORChain, the minimum market value for RUNE would be $3 million.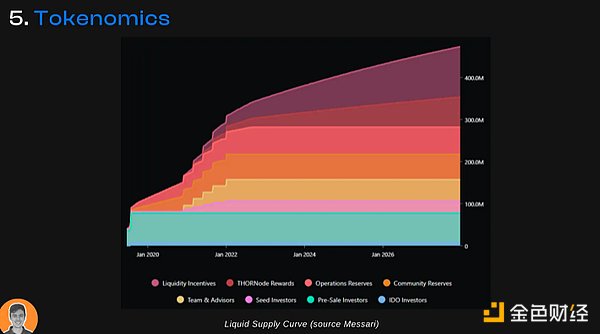 Here are the current statistics for RUNE supply:
Circulating supply = 300 million
Maximum supply = 500 million
Market value = $462 million
Fully diluted valuation (FDV) = $768 million
Market value/FDV = 0.6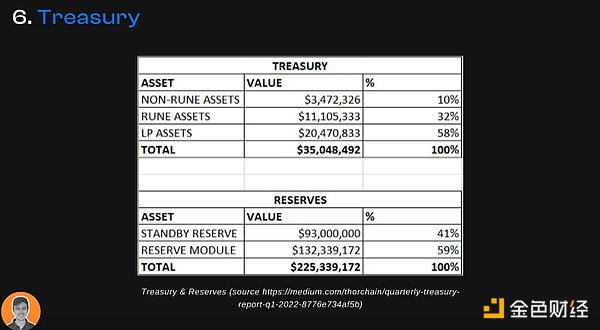 Overall, THORChain has approximately $35 million in its treasury, including RUNE, BTC, and some LP tokens.
Their reserves are around $225 million.
About two months ago, most of the operational funds were transferred to a new multi-signature wallet.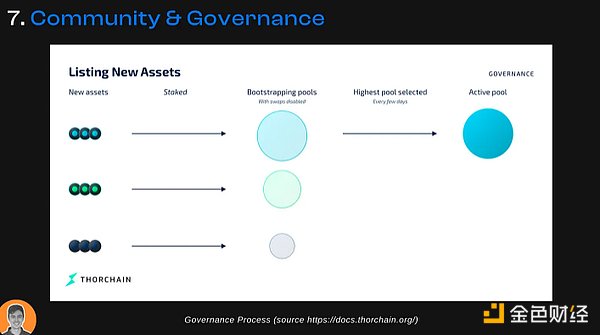 A decentralized governance forum has been established to decide on the following matters:
What assets to list/delist, what chains to support, when to upgrade the protocol, and economic restrictions – how many nodes can participate.
Emphasis on decentralization and security.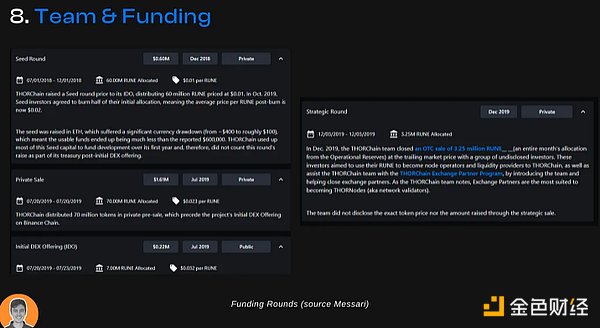 THORChain was founded in 2018.
The project has no defined organizational structure and is completely community-owned. Some important early contributors include: @ErikVoorhees, @CBarraford
Investors include Delphi Digital, Multicoin Capital, Zee Prime Capital, and X21 Capital.
According to DeFi Llama data, THORChain is the 10th largest DEX in terms of total value locked (TVL).
It faces fierce competition from DeFi giants such as Uniswap, LianGuaincakeSwap, and Curve.
However, THORChain's strength lies in its unique ability to perform native cross-chain swaps.
Recently, it has shown impressive growth and continues to innovate through its newly launched lending platform and liquidity exchange.
I expect their TVL ranking to continue to rise in the near future.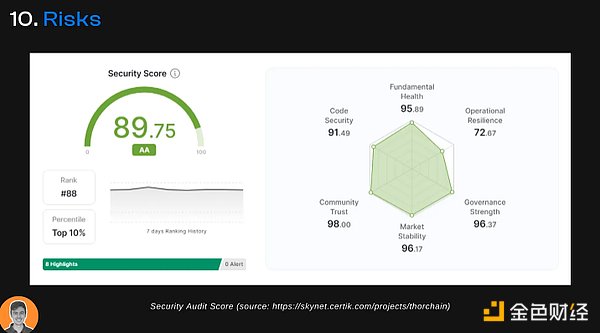 The project has undergone audits and received a security score of 89.75 from CertiK.
However, like many DeFi projects, there are always risks involved, including code vulnerabilities, hacking and attacks, liquidity risks, and other losses.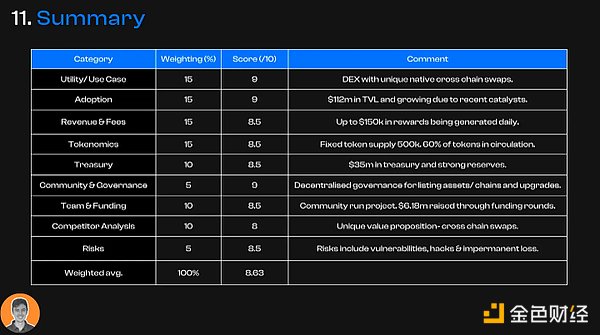 Overall, I am optimistic about RUNE and the THORChain protocol. There are many bullish catalysts: lending, liquidity exchange, unique value proposition, ecosystem, and integrated expansion.
I give it an overall weighted score of 8.63.
Like what you're reading? Subscribe to our top stories.
We will continue to update Gambling Chain; if you have any questions or suggestions, please contact us!