According to a June 14th filing disclosed by The Block, pending court approval, the Celsius debtor plans to convert all customers' altcoin holdings into Bitcoin and Ethereum (excluding those in the Custody and Withhold accounts), with sales beginning on July 1st.
The filing also indicates that this conversion will not impact any creditors' claims. The debtor will also seek to maximize the exchange of cryptocurrencies where possible.
The debtor states that, apart from limited exceptions, the overall plan will include payment to creditors in the form of Bitcoin and Ethereum. Updates regarding the token conversion will be included in monthly budget and cryptocurrency reports.
So which altcoins are involved in the aforementioned holdings, and what are the amounts?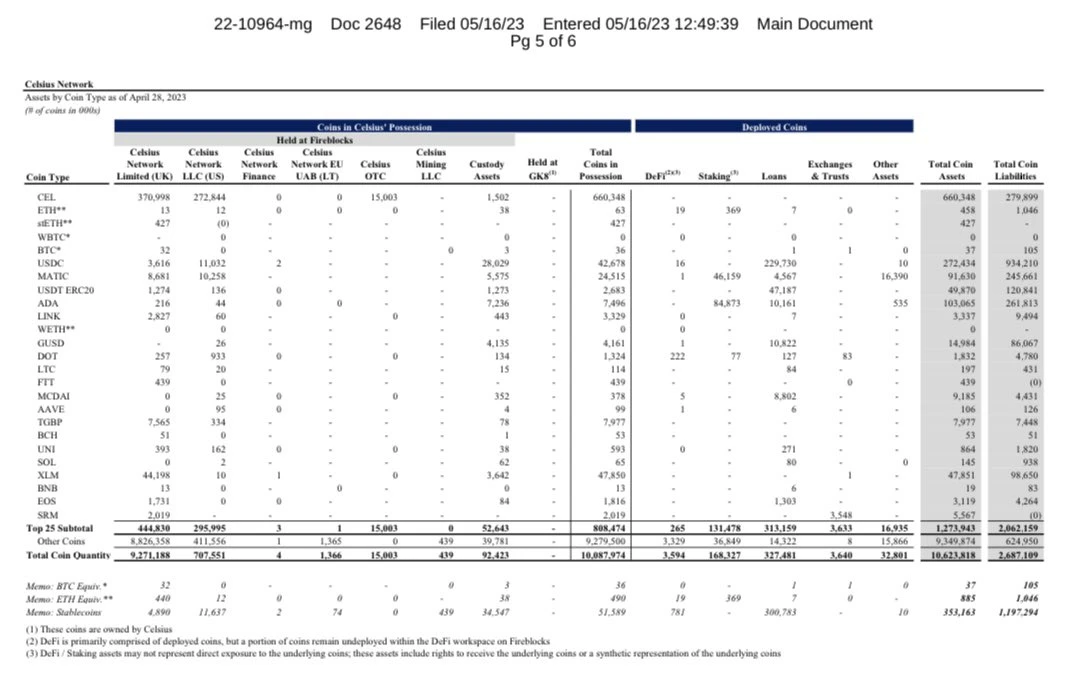 According to the document, excluding stablecoins, Bitcoin, Ethereum, and mirror coins of the aforementioned coins, the top five altcoins with book values of over $10 million are:
• CEL: valued at approximately $70.5 million
• MATIC: valued at approximately $51.8 million
• ADA: valued at approximately $26.2 million
• LINK: valued at approximately $17.3 million
• LTC: valued at approximately $14.4 million
It is worth noting that, although its own CEL token has the highest book value amount, a certain percentage of the tokens are locked-up tokens, and the amount held even exceeds the current circulating supply, so there may be a significant difference between the actual circulating value and the current book value.
Specifically: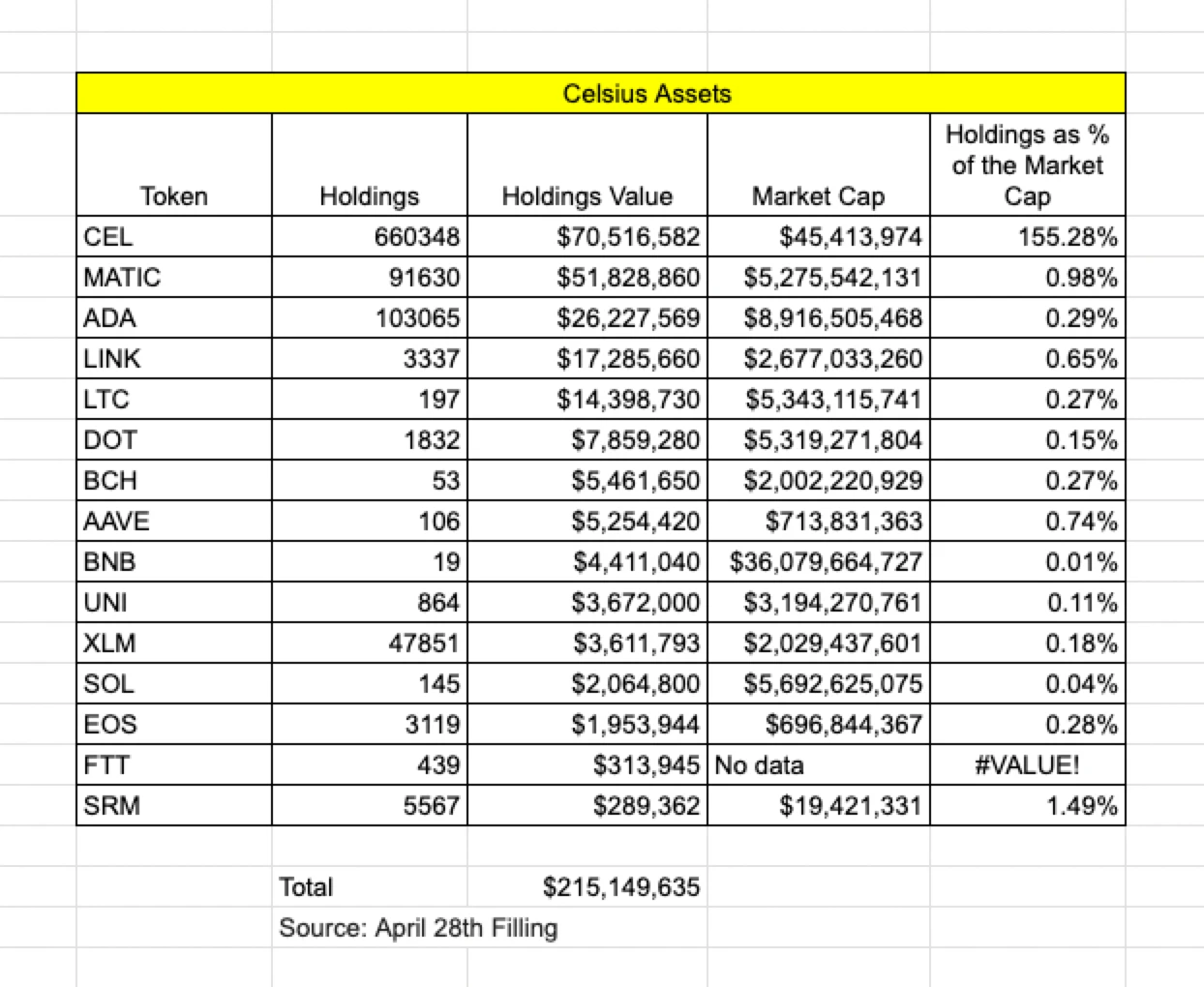 Image from @apes_prologue
However, this proposal has not been explicitly approved yet, and the specific method of conversion to Bitcoin and Ethereum is unknown, or may not have a short-term practical impact on the market.
Like what you're reading? Subscribe to our top stories.
We will continue to update Gambling Chain; if you have any questions or suggestions, please contact us!