Author | Nikhilesh De, Jesse Hamilton
Compiled by | Jordan, BlockingNews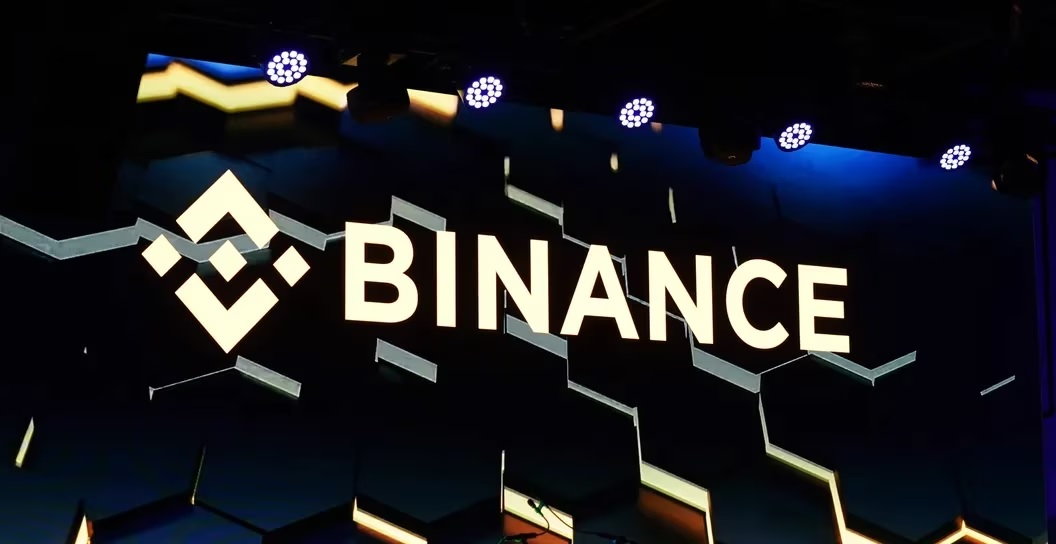 On June 14, a federal judge overseeing the U.S. Securities and Exchange Commission case against Binance and Binance.US declined to issue a temporary restraining order freezing the U.S. trading platform assets of the exchange, allowing Binance.US to continue operating while further discussions with regulators take place.
According to U.S. District Court for the District of Columbia Judge Amy Berman Jackson, there was "no need whatsoever" for a restraining order if the parties could come to an agreement on the restrictions. The judge also ordered Binance.US to provide the court with a list of its business expenses and for the parties to continue negotiating.
During the hearing, Judge Amy Berman Jackson responded to a motion by the SEC's lawyers to freeze all of Binance's U.S. assets by suggesting that the motion would require proof that no one, including Changpeng Zhao, could access their private keys on the global Binance platform.
During the hearing, Judge Amy Berman Jackson appeared dissatisfied with the SEC's lawyers' responses when asked if any Binance.US customer funds had actually left the U.S., as several SEC lawyers had previously expressed concern that the global Binance trading platform controls enough private keys to transfer funds.
Amy Berman Jackson's question was very direct: "I want to know if it's happening, and please note that I've asked each of you this question."
Key points of the Binance lawsuit
Earlier in the day, Judge Amy Berman Jackson seemed to suggest that she might be inclined to impose some restrictions on user access to Binance and Binance.US assets, but not a full restraining order. In addition, Amy Berman Jackson ordered Binance to further coordinate with the SEC on the restraining order and ordered the SEC to use "other materials" in place of the restraining order.
SEC lawyer Jennifer Farer told Judge Amy Berman Jackson on Tuesday, "We are open to allowing Binance to continue operating." A representative for Binance.US said they mainly just want to obtain normal operating funds and don't want to accept a "death sentence" of frozen assets.
Jennifer Farer added that Binance.US's statements about how to hold crypto assets and funds have been changing. Initially, the US Securities and Exchange Commission (SEC) hoped to reach an agreement with Binance, but Binance.US told the SEC that the agreement was not workable and the "unworkable agreement" was subsequently shelved. Jennifer Farer also said that Binance.US had previously told the SEC that it might stop operating in the United States, so the SEC had to issue an emergency restraining order. "The question of whether Binance.US will close or not has been changing," said Jennifer Farer. In addition, the SEC said that Binance.US's business currently covers $2.2 billion in crypto assets and freezing its assets will not affect the larger global exchange.
Based on the above situation, Judge Amy Berman Jackson believes that the differences between Binance and the SEC are not actually that big. If they can reach an agreement, it will give all parties time to properly sort out the details of the case.
The core concept issue of the Binance lawsuit: Securities vs. Commodities
Last week, the US Securities and Exchange Commission filed a lawsuit against cryptocurrency exchange Binance.US and Binance founder Zhao Changpeng "CZ", accusing them of operating as unregistered securities exchanges, brokers, and clearing agencies. The regulator also accused Binance of allegedly commingling a large amount of funds, allowing Canadian national Zhao Changpeng, who resides in the United Arab Emirates, to obtain Binance.US customer assets.
After filing the lawsuit, the SEC filed a motion for a temporary restraining order with the court. In response to the motion, Binance refuted the allegations, arguing that the SEC has not ultimately proven that they listed any securities products and that the regulator has not presented any evidence to support the emergency motion.
On the other hand, Judge Amy Berman Jackson also delved into the core concept issue of the Binance lawsuit: when will cryptocurrency assets become securities, and if they are not securities, are they commodities? From the answers given, she was not satisfied with the answers given by the SEC's lawyers.
As the hearing was about to begin, Judge Amy Berman Jackson asked the SEC's lawyers to distinguish between "cryptocurrency assets" and "cryptocurrency securities". SEC lawyer Matthew Scarlato told the judge that in a broader complaint, the regulator provided several examples of cryptocurrencies that it considers securities, but also reserves the right to evaluate the remaining tokens of the exchange later.
Judge Amy Berman Jackson asked the U.S. Securities and Exchange Commission (SEC), and later Binance, whether other cryptocurrencies are commodities: "What about things that are not deemed securities by the SEC, what are they?" This is clearly a core issue that has plagued the crypto industry for years.
Judge Amy Berman Jackson further asked Matthew Martens, the lawyer representing Binance.US, "Is BNB a commodity? Because the SEC calls it a security."
Matthew Martens' answer was very simple: "BNB is a cryptocurrency."
Latest Developments
In a compromise proposal submitted to the court, the SEC asked Binance.US to repatriate customer assets to the U.S., where they will be turned over to entities unrelated to Changpeng Zhao and can be redeemed for customers.
In response to the SEC's asset freeze request, Binance.US has proposed a compromise that includes transferring U.S. customers' crypto assets to a new wallet with new private keys controlled solely by Binance.US executives based in the United States. As part of its proposal, Binance.US also requested permission to continue paying employee salaries and operating costs, while promising not to transfer any assets or pay any funds without a court order to benefit any Binance.US entity.
Bloomberg News reports that Binance.US has reached an agreement with the U.S. Securities and Exchange Commission to avoid a freeze on the cryptocurrency trading platform's total assets. Judge Amy Berman Jackson said the parties had "little disagreement" about how to protect billions of dollars in customer funds without closing the exchange during the SEC's lawsuit and referred them to a magistrate judge to reach a compromise agreement. According to Yahoo Finance, Judge Amy Berman Jackson has asked the parties to identify some details by Thursday and appointed a magistrate judge as a mediator for the negotiations.
As things stand, there seems to be a clear turning point in the SEC's lawsuit against Binance, and there is a greater likelihood of a settlement being reached, so let's wait and see.
Like what you're reading? Subscribe to our top stories.
We will continue to update Gambling Chain; if you have any questions or suggestions, please contact us!