Author: S4mmy.eth, Cryptocurrency KOL
Translation: Felix, LianGuaiNews
In September 2022, Starbucks announced its entry into the NFT market and launched the "Starbucks Odyssey" program, combining club membership with NFTs using Web3 technology to unlock new experiences. In December 2022, Starbucks introduced the "Starbucks Odyssey" loyalty program, allowing members to earn and purchase digital collectibles called "Journey Stamps". These stamps can be used to unlock new benefits and immersive coffee experiences. For example, members can use their stamps to get discounts on coffee, access exclusive content, and even win trips to Starbucks coffee plantations.
Every user who mints the Starbucks Odyssey NFT stamps can earn profits. With only 0.42% of its 100 million customer base holding NFTs, there is enormous growth potential.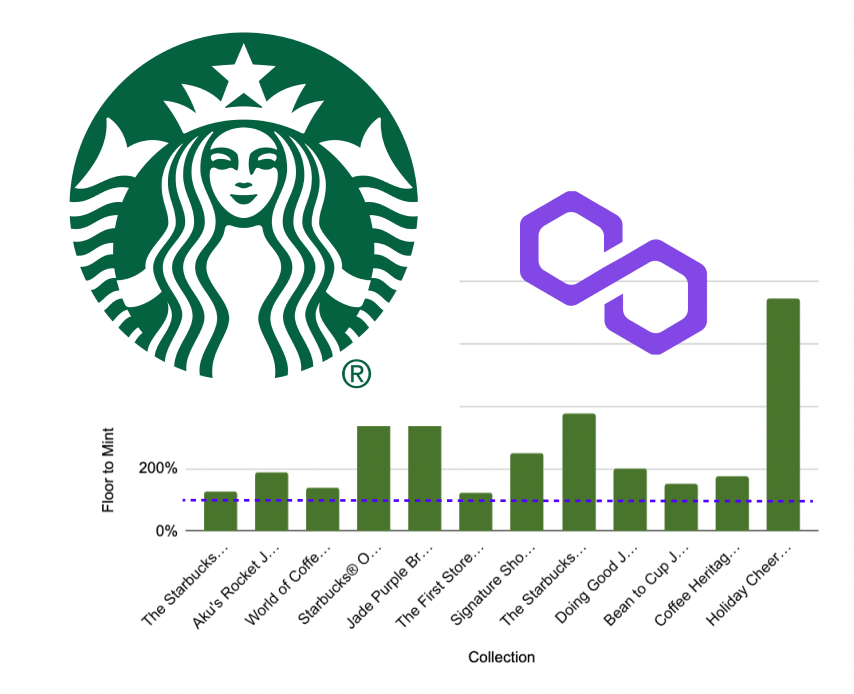 Current Status:
Total market value on-chain is $9.4 million
21.1k NFTs (stamps) minted
42k holders
$2.6 million in secondary trading volume
The floor price of the Holiday Cheer series is currently $745, approximately 0.4 ETH.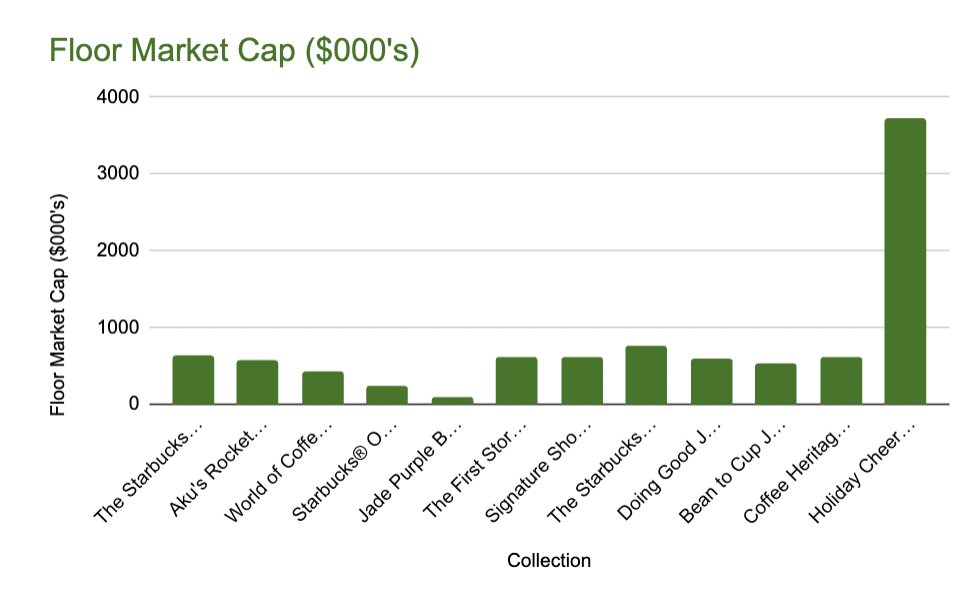 The latest series, The Green Apron, was launched at a price of $100. Due to qualification criteria for minting, these NFTs have a premium on the secondary market. The minting has ended, and the floor price is $115. (Note: Starbucks launched the classic "Green Apron" NFT series on Nifty Gateway on August 2nd. It was initially available to qualified Odyssey members at 0:00 Beijing time on August 2nd and to the public at 3:00 on the same day. The series consists of 5000 NFTs, issued on Polygon, with a price of $100 per NFT.)
The commemorative Siren series has transactions happening every few hours, with a price of approximately $300. This series was minted five months ago, but the trading price is still three times the minting price, performing better than many top NFT projects. (Note: Starbucks launched its first limited edition NFT series, the "Siren Collection," in March. The series consists of 2000 pieces featuring Starbucks' iconic mermaid logo, with each NFT priced at $100.)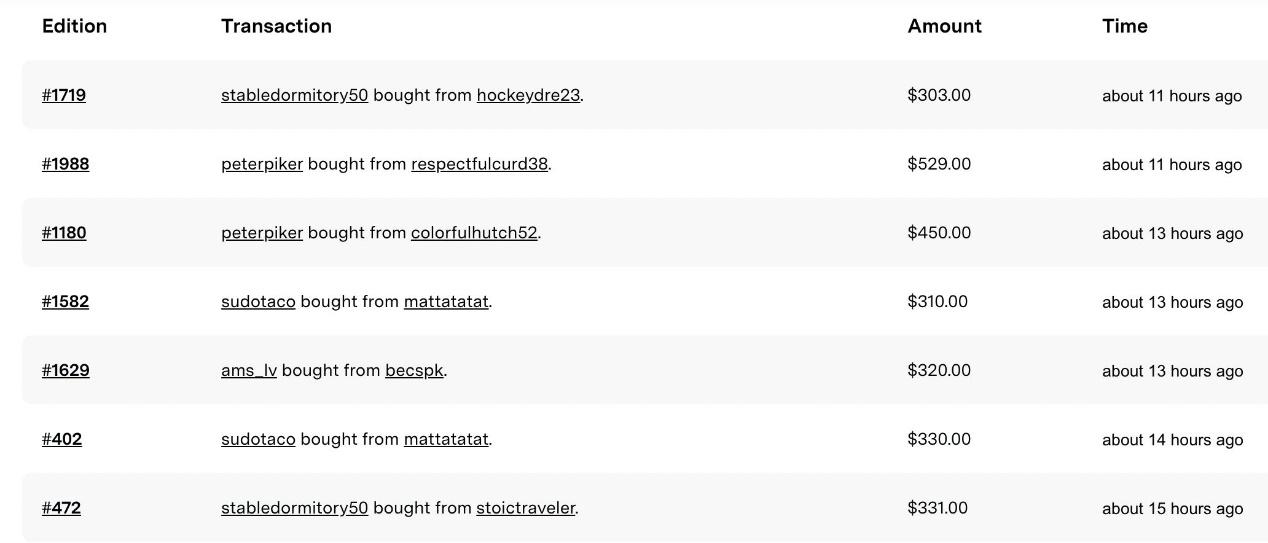 The new loyalty program of Starbucks Odyssey encourages participation and accumulation of points through "journeys". Participants can get early access to the next NFT in the series. This is a smart strategy that encourages customers to invest in the brand.

In addition, the threshold design is also outstanding, and users can easily obtain it.
1) Register to join the Odyssey plan.
2) Set up an account using email/encrypted wallet.
3) Purchase stamp NFTs with fiat currency or cryptocurrency.
This is similar to the Reddit model design.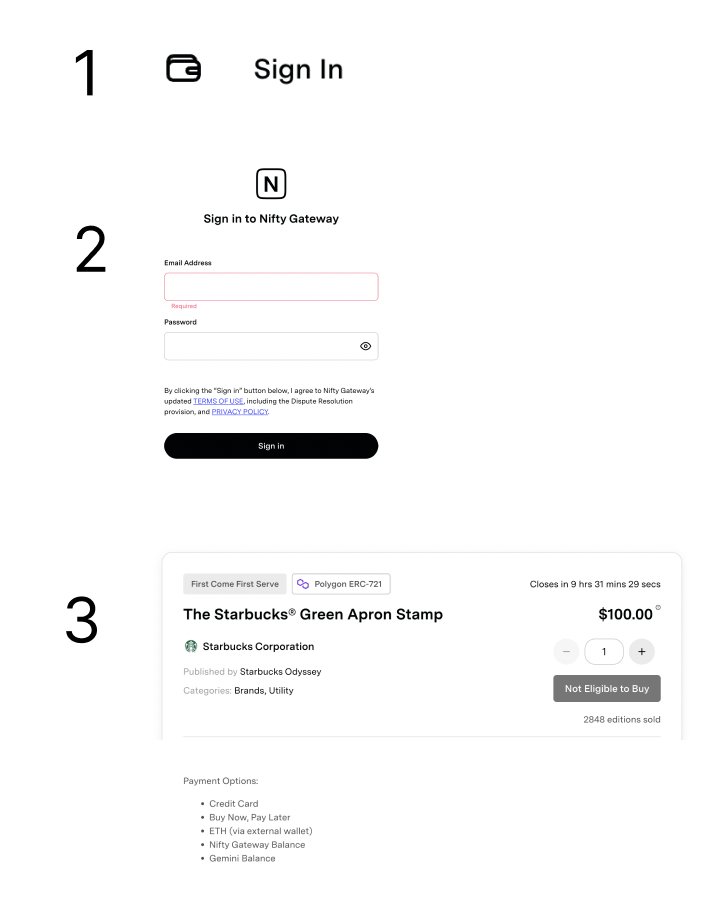 Each minter is in an unrealized profit (i.e. unsold) state. The reason is simple, the market believes that the value obtained by holding NFTs is higher than the price at the time of minting, and the collected stamps and redeemed experiences exceed the income from sales.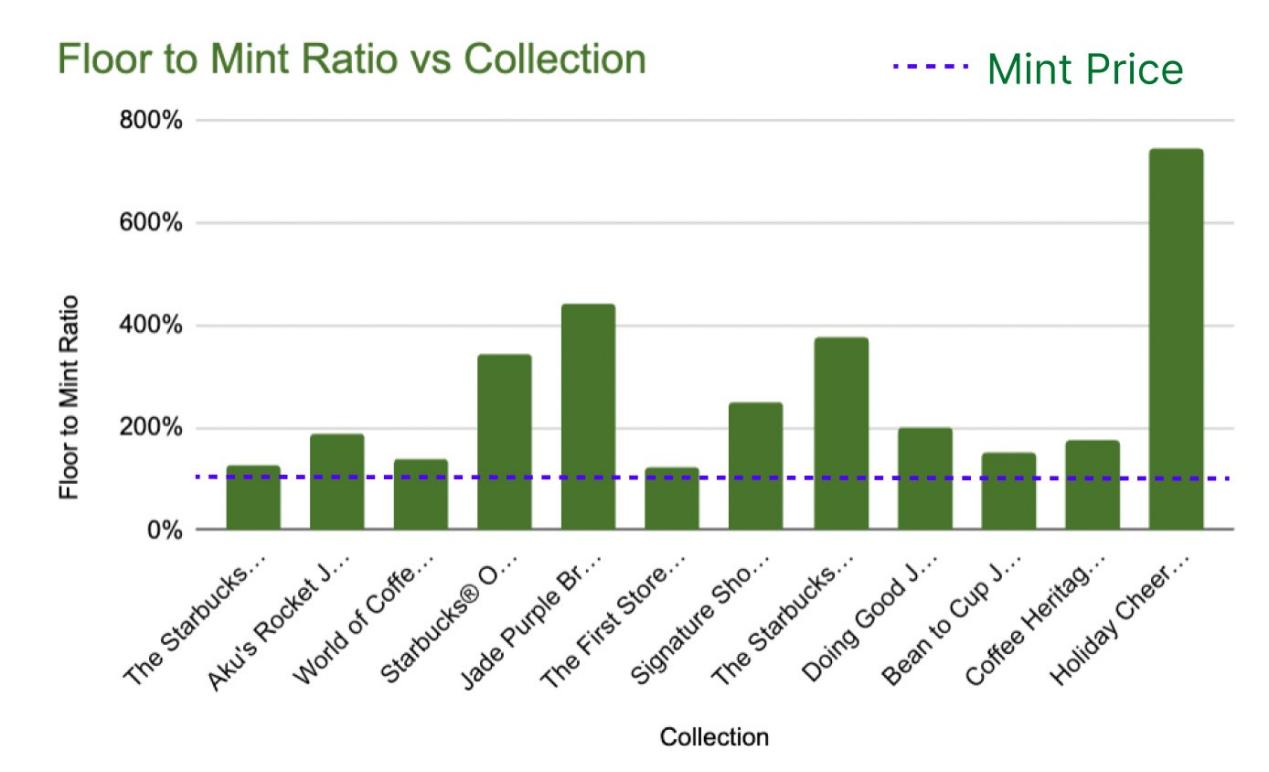 It is obvious that Starbucks has successfully positioned the core audience resonating with this plan, and will continue to launch more series to customers in the future. The points will restart in 2024, so as the date approaches, there may be price adjustments. This model has great potential. If only 1% of the user base adopts digital stamps, it will be 24 times the current transaction activity. A thriving ecosystem intertwined with consumer goods loved by the existing user base, ☕️.
Related reading: Starbucks has been exploring Web3 for half a year, what has the Odyssey plan done?
Like what you're reading? Subscribe to our top stories.
We will continue to update Gambling Chain; if you have any questions or suggestions, please contact us!