On May 25th, iBox, a leading digital collection ecosystem platform in China, officially released its new brand identity and brand IP image bobo (pronounced: bo bo). Also launched as part of this brand upgrade were a series of platform activities such as "iBox Brand Day" and surprise airdrops.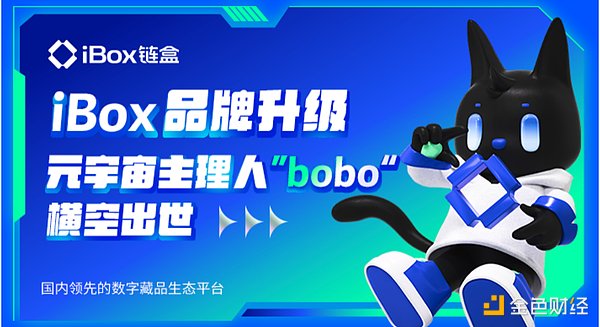 The new iBox logo takes "infinite box" as its image, expressing the meaning of "infinite link" and echoing iBox's brand slogan, "'Use digital collection to link every part of your beautiful life' linking everyone in the world."
The graphic symbol of the new logo is an infinitely growing and surprising box, which is composed of the initial hypercube box, multi-directional growing links, and multiple hypercube boxes, that is, from linking to merging, and then building a digital ecosystem platform. It reflects an extremely inclusive and ecological image, and also vividly expresses "open it, believe it, and become an endless part of the digital world."
In addition, the logo has infinite scalability, as well as stability and reliability. While conveying the concept of "linking, merging, and ecology," it also demonstrates iBox's stable and reliable brand image.
As a leading digital collection ecosystem platform in China, iBox has always attached great importance to brand building, and this comprehensive upgrade also demonstrates iBox's brand strength. Fortunately, during this brand upgrade, bobo, the master of iBox's metaverse, also made his debut.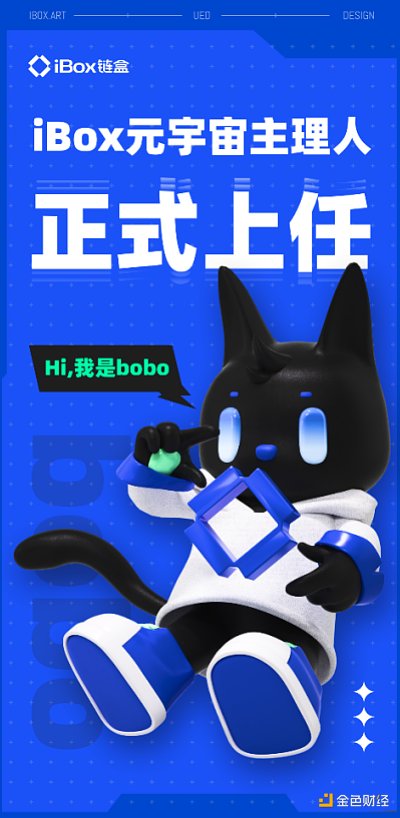 It is reported that bobo was born in iBox's metaverse, with an identity code of NO.000, and is a virtual IP image that combines cuteness and humor. Currently, bobo has two important equipment. Among them, the element collection gun is one of bobo's exclusive equipment, which bobo uses to record all the beauty and inspiration fragments captured in daily life. The overclocking scanning mirror is equipped with high-precision and high-sampling eye-tracking technology, and can scan and model outstanding collections with just a glance, and store the data.
Not only that, bobo's cute and funny WeChat emoji pack also debuted. For example, crying, receiving, rushing, liking, etc.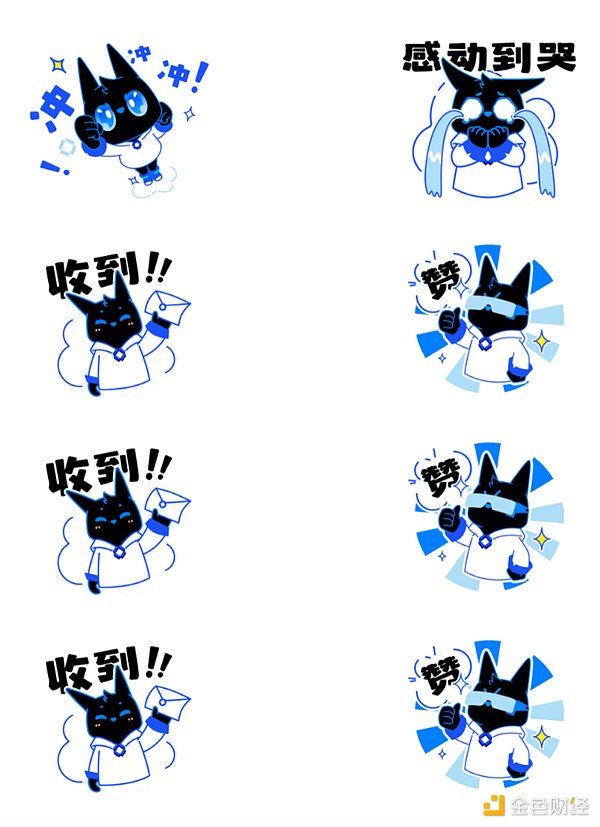 It is worth mentioning that iBox has undergone a comprehensive upgrade and has also launched many "brand day" activities, including the "brand day" special main venue event, the bobo series collection event, as well as quiz draws, community & Weibo draws, and more. Both new and old users can participate in the event carnival, connecting you, me, and iBox to build a digital ecosystem together.
An iBox spokesperson stated that May 25th will be iBox's brand day, and the platform will hold a series of events every year in the future to "use digital collections to create a better life" with its users!
Like what you're reading? Subscribe to our top stories.
We will continue to update Gambling Chain; if you have any questions or suggestions, please contact us!