Author: JON RICE, BlockWorks; Compilation: Odaily Star Daily Xiao Fei
The SEC's continuous attack on Binance and Coinbase has caused strong dissatisfaction in the industry, especially with regards to the current chairman Gary Gensler. Since taking office as chairman of the agency in April 2021, Gensler has abandoned his relatively friendly attitude towards Crypto when he held academic "idle positions" (Gensler once said in a speech in 2018 that three-quarters of cryptocurrencies are not securities) and instead launched intensive crackdowns on industry leading institutions/projects such as Kraken, Block.One, and Telegram.
However, what has long been questioned is that the SEC has never made large-scale accusations against FTX, which has had the greatest negative impact on the industry and the widest range of victims, until the incident occurred. Considering Gensler's close ties to SBF, it is difficult not to speculate whether there are behind-the-scenes operations that cannot be made public. In addition, CZ's role in the collapse of FTX, which exacerbated the situation, led many onlookers to understand Gensler's attack on Binance as an attempt to "avenge grievances and settle scores".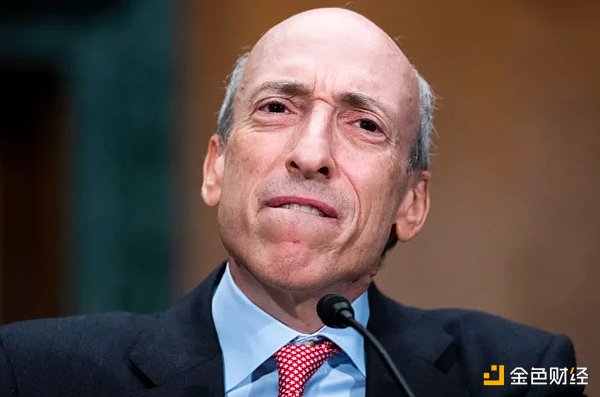 Due to his dual denials of ability and character, many media and KOLs have also expressed strong dissatisfaction with Gary Gensler. The following is a compilation of BlockWorks's statement by Odaily Star Daily:
Gary Gensler is the chairman of the US Securities and Exchange Commission (SEC) and he is not popular. There are rumors that he eventually hopes to replace Janet Yellen as Treasury Secretary, but congressional sources say he has no chance because he is not only unpopular with cryptocurrency enthusiasts, but also with most US government officials.
Popularity is not a prerequisite for his current position, but ability is necessary.
However, Gary Gensler's ability can only be described as a sustained lack thereof.
Under Gensler's leadership, the SEC has become a weapon of government anti-technology fears that threaten the dominance of the US dollar.
However, it is precisely this weaponization of the SEC that threatens the future of the United States as an economic power.
Digital assets are inevitable, and in the technological revolution that the financial market ultimately has to accept, the United States has two choices: lead or follow.
Gensler's SEC chooses to ignore progress, stifle innovation and push our best and brightest talent overseas. Due to Gensler, the US is handing over the leadership of tomorrow's financial markets to more progressive and thoughtful countries, including Europe, the Middle East and even countries considered hostile to the US.
The harmed are not just the entrepreneurs and national interests.
On the day action was taken against Binance, Gensler once again proved that his concern for investor protection is at the bottom of his priority list.
Millions of Americans hold cryptocurrencies. Millions of Americans may hold tokens that he unilaterally declared as securities today. These Americans are once again harmed by the SEC's refusal to engage in good-faith discussions about what is a security and what is not.
As the market falls again due to Gensler's actions, we are reminded in a timely manner that the law he believes applies to cryptocurrencies has been in place for over 90 years. In fact, Gensler spends time creating such a soporific video defending his view that all digital assets are securities, a ridiculous view that almost no one (except Gensler himself) believes, instead of having meaningful interactions with token issuers.
As is well known, Gensler is an unelected bureaucrat, a description often mentioned, this description is irresponsible and easily attributes things you don't like to people you disagree with.
However, Gensler is fully aware that the opposition of both parties to his agenda has reached historic highs. Congress should be the one to define the rules that govern our capital markets, not bureaucrats, no matter how high their position. Congress has shown deep and urgent desire for this.
For Gensler to continue on his current path is undoubtedly a dereliction of duty by an unelected bureaucrat to our democratic norms.
The future of financial markets will be tokenized. They will use blockchain technology. They will be composed of new, unique entities, some of which have decentralized elements that are not compliant with existing securities laws.
However, a government agency has independently thwarted this progress. Ensuring that the United States is not a leader in the future development of the global financial system, but rather a reluctant and unwilling participant if it does participate.
Gary Gensler is undermining American innovation, American investors, and American interests.
It's time for him to go.
Like what you're reading? Subscribe to our top stories.
We will continue to update Gambling Chain; if you have any questions or suggestions, please contact us!