This article will introduce the data situation in the past few months and the 9 popular narratives that may appear in the next few months. Excellent projects in the second quarter, innovative projects that may appear in the third quarter, which users need to pay close attention to.
First of all, the data analysis of on-chain perpetual contracts in the second quarter, compared with the first quarter
The trading volume in the second quarter generally decreased

The total trading volume fell by 8%.

Level, Kwenta, Mux and Vertex are the projects with the largest increase in trading volume during this period, and their market share has increased.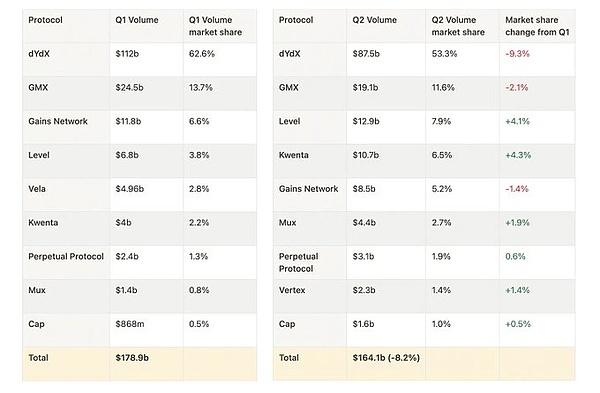 Next is the data analysis of the LSD track in the second quarter, compared with ETH's TVL
The entire track has increased by more than 2 million ETH ($3.9b)

The market share of Rocket Pool, Frax Finance and Lido continued to grow significantly

Swell Network also experienced significant growth (due to strong airdrop activities and high returns)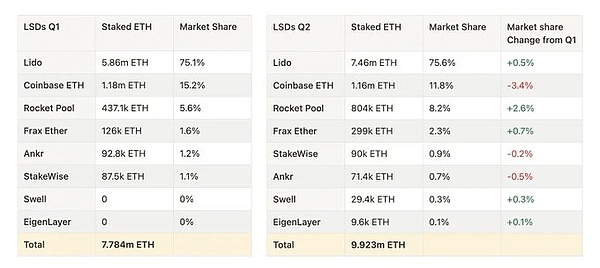 Data analysis of L1 and L2 in the second quarter
Ethereum achieved the best quarterly revenue ever

The fees generated by L2 continued to grow

Due to too many tokens released, Solana, Polygon and Optimism all experienced a lot of negative returns

Next, I think there may be several popular narratives in the next few months.
0 1
Bitcoin ETF
The first deadline for both the Ark and Blackrock Bitcoin ETFs is August 12th (but can be postponed to February)

Blackrock is re-filing ETF through Coinbase as the exchange to be used

If the Bitcoin ETF is approved, it will be an important catalyst for the entire market
0 2
EIP-4844 (Proto-Danksharding)
Data-blobs: Allows for cheaper transactions on Rollups (up to 20x cheaper)

Cheaper transactions + higher profit margins → $ARB and $OP narratives

Mainnet fees will be cheaper after the Danksharding upgrade is completed (potentially by 2024)
(Translator's note: Danksharding is an Ethereum upgrade plan that aims to achieve cheaper transactions by reducing rollup fees. Data-blobs are a technology for increasing data storage capacity on the Ethereum blockchain.)
0 3
LSD and LSDFI
FrxETH V2 and Frax-chain

Launch of Eigenlayer

With the increase in pledging rates, more capital will flow into LSDFI to increase yield

@Pendle_fi expands to new chains with more pools and markets

More than 10 upcoming LSD-supported stablecoin protocols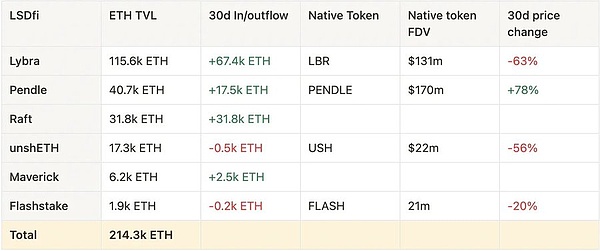 0 4
BASE (Coinbase's L2)
The security audit is currently complete, with only stability checks on the testnet remaining

The significance of millions of retail investors joining DeFi

Another potential narrative is that $OP becomes Base's basic income as gas fees, and part of this income will flow to Optimism's treasury
0 5
Frax chain
L2 rollup with a hybrid architecture using mechanisms from Optimistic and zk-rollups

FrxETH as the native Gas token

The launch of FrxETH V2 gives strong support to $fxs, $FRAX is fully collateralized, and the Frax chain is launched (planned for Q3/Q4)
0 6
Polygon 2.0
Polygon 2.0 unifies many different technological innovations into one scalable solution.
Recently, due to Celsius's balance sheet reduction, there has been a significant sell-off of $MATIC. Given the recent release of version 2.0, $MATIC seems like a good investment.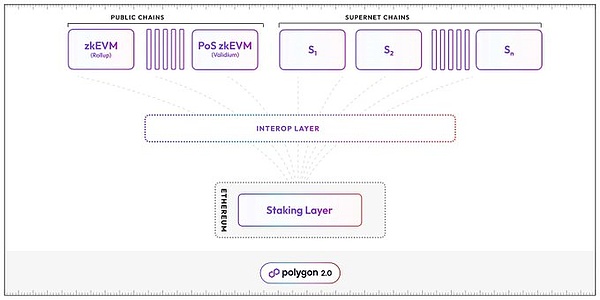 0 7
dYdX V4 (application chain on Cosmos)
Decentralized memory order book controlled by chain validators

Currently testing with over 500 transactions per second (TPS)

Protocol revenue will no longer flow to centralized entities (may be shared with $DYDX holders for transaction fees)

Testnet launching soon
0 8
GMX V2
Uses a custom version of Chainlink's low-latency oracle

Isolated pools make it easier to add many new trading pairs (including synthetic assets)

Expected reduction in transaction fees may attract new users
0 9
Synthetix V3
Perps V3 – Multiple collateral liquidity (currently only compared to SNX)

Permissionless liquidity pool – Isolated risks (opposite of current shared risk model)

Cross-chain liquidity – Users on one chain can tap into liquidity on another chain
Like what you're reading? Subscribe to our top stories.
We will continue to update Gambling Chain; if you have any questions or suggestions, please contact us!