Author: Qin Jin
If the stock market is an economic barometer for a country, then Bitcoin is the compass for the global crypto market. Its every move may indicate the future direction and trend of the global crypto market.
Bitcoin saw a small rebound today, which is a critical moment for events such as US regulation, Binance being suppressed by the SEC, and traditional financial giants on Wall Street competing to enter the market. Therefore, compared to previous rebounds, this rebound sends a message that is particularly worth pondering.
On June 16, the iShares department of the US fund management giant BlackRock submitted an application for a physical Bitcoin ETF to the US SEC. According to the file, the fund's assets will be named iShares Bitcoin Trust, and the main fund assets will be composed of Bitcoins held by the trustee on behalf of the trust.
Anthony Pompliano, co-founder of Morgan Creek Digital, later stated that BlackRock's application is not for a Bitcoin ETF, but for a Bitcoin trust. These products are only different in technology, especially in terms of regulation and approval, but the final results are similar for investors. Pompliano also said that if this product is approved for issuance, it may force GBTC to introduce daily redemption and reduce fees to compete with it. Many Wall Street companies may launch products that respond quickly to compete with BlackRock.
On June 20, the digital asset trading platform EDX announced its official launch and opening of trading. EDX is supported by companies such as Jiaxin Wealth Management Group, Citadel Securities, Fidelity Investments, Blockingradigm, Sequoia Capital, and Virtu Financial, and aims to achieve safe and compliant digital asset trading through trusted intermediaries.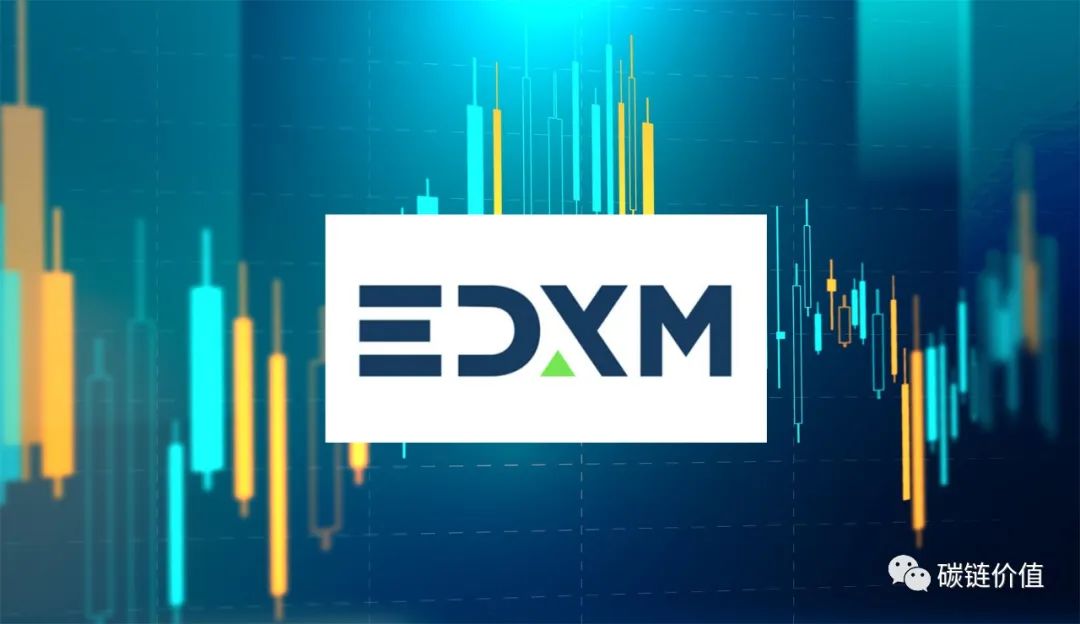 It is reported that EDX is a non-custodial trading platform for institutional clients, and does not directly process customer assets, but provides customers with a trading market for encrypted assets and US dollars. Products traded on EDX include $BTC, $ETH, $LTC, and $BCH.
We can roughly summarize several keywords from EDX: born in the United States, compliant, financial giants, not facing retail investors, and no asset custody. It can also be said that the financial forces of Wall Street in the United States have launched their own crypto trading platform. In the future, US institutions can trade crypto assets on their own compliant trading platforms. In fact, in the previous cycle of narratives, the exchange FTX endorsed by mainstream US institutions collapsed due to its own poor management and suppression by competitors, resulting in severe damage to most institutional assets. The reason is that there is no effective and mature regulatory framework to regulate FTX's control of self-custody assets. EDX effectively avoids the above two shortcomings: compliance and asset custody.
Jez Mohideen, CEO of Laser Digital, Nomura Securities' Web3 venture capital firm, believes that the debate over cryptocurrency regulation will play a key role in determining the future development trajectory of institutions adopting cryptocurrency.
Therefore, in the next round of mainstream cryptocurrency narratives, mainstream US financial institutions will continue to play a leading role in this historically significant technology-based wealth creation movement. Creating their own world, EDX is also on the way. The difference is that this round of protecting the cryptocurrency industry is not only the traditional financial institutions of Wall Street, but also an additional layer of protection, "compliance".
Therefore, returning to the SEC regulatory compliance topic, we can understand that before the SEC heavily attacked Binance, Wall Street financial forces may have already made sufficient preparations for launching compliant cryptocurrency trading, and the main role of the SEC Chairman in this strict cryptocurrency regulation may not be the cryptocurrency scholar who appears upright and impartial to the outside world, nor the regulator who is said to be unfriendly to cryptocurrency with inadequate power.
It should be noted that in 1979, Gensler joined Goldman Sachs and became one of the youngest partners in the company at the age of 30. From 2009 to 2014, Gensler served as the 11th Chairman of the U.S. CFTC.
At the MIT Technology Review Forum in April 2018, Gensler said that blockchain technology is a good thing for the entire financial industry, but cryptocurrency, exchanges, and related token issuance financing activities (ICOs) based on the technology are still unreliable, and there are no ready-made laws and regulations to regulate this industry.
On the contrary, Gensler, as a Jew, is precisely a cryptocurrency pioneer who speaks for the financial power of Wall Street. In this way, this may not be a coincidence but a deliberate arrangement. At the same time, the harsh regulation faced by Binance will not be a simple heavy penalty, but also fierce competition from the financial power of Wall Street.
Earlier on the same day, June 20th, Deutsche Bank applied for regulatory approval to provide custody services for digital assets such as cryptocurrencies. David Lynne, head of the bank's commercial banking department, said, "We are building our own digital asset and custody business, and we have just submitted an application for a digital asset license to the German Federal Financial Supervisory Authority (BaFin)."
EDX is non-custodial, while Deutsche Bank offers custodial services. From my own understanding, nothing in this world is a coincidence.
When we look back at the landmark events that have occurred in the cryptocurrency industry over the past year, it seems that there are only two major events: the new cryptocurrency policies in Hong Kong and the cryptocurrency regulations in the United States. Hong Kong is actively embracing cryptocurrency companies, while Washington, D.C. is intensively cracking down on cryptocurrency companies. One is welcoming while the other is driving away, but perhaps their ultimate fate is to achieve the same goal of promoting the development of their own cryptocurrency industry. The difference is that when Hong Kong began to embrace cryptocurrency companies, it had already laid out a regulatory framework for the development of companies in advance, while the United States did not have clear development standards and regulatory frameworks when it began to embrace cryptocurrency companies. Afterwards, it realized the importance of regulation for the cryptocurrency industry and began to gradually standardize and develop regulatory policies. By launching their own cryptocurrency exchange.
The future development and evolution of the cryptocurrency industry may exceed the expectations of all of us.
Like what you're reading? Subscribe to our top stories.
We will continue to update Gambling Chain; if you have any questions or suggestions, please contact us!