DeFi Data
1. Total Market Cap of DeFi Tokens: $49.454 billion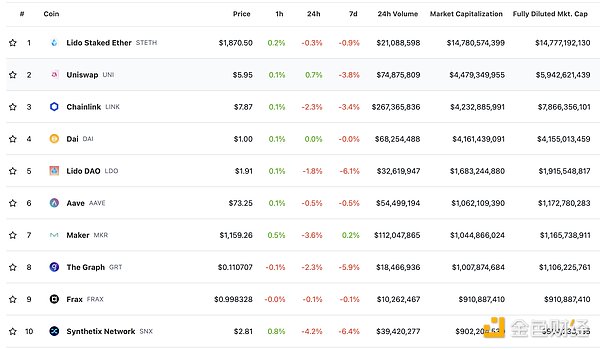 Data Source: Coingecko
2. Trading Volume of Decentralized Exchanges in the Past 24 Hours: $3.756 billion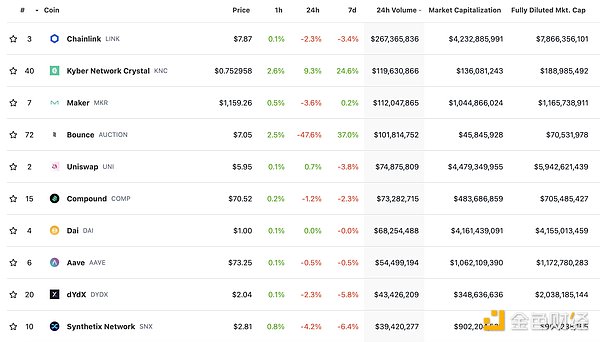 Data Source: Coingecko
3. Locked Assets in DeFi: $43.221 billion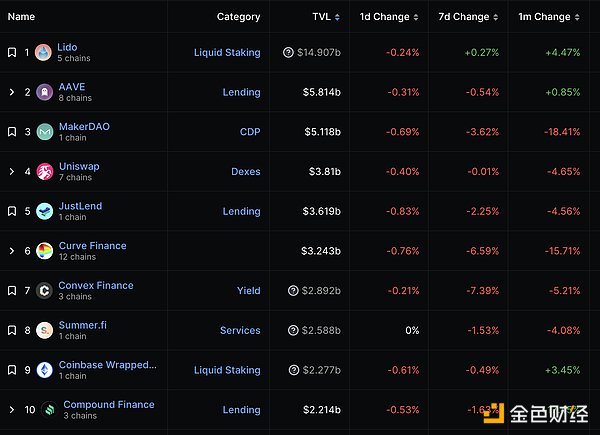 Data Source: Defillama
NFT Data
1. Total Market Cap of NFTs: $16.770 billion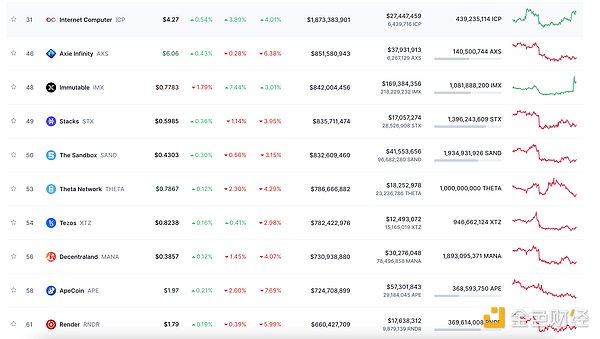 Data Source: Coinmarketcap
2. 24-hour NFT Trading Volume: $1.043 billion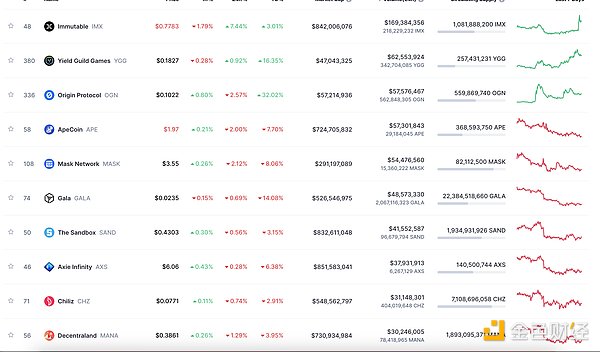 Data Source: Coinmarketcap
3. Top 10 NFT Sales in the Past 24 Hours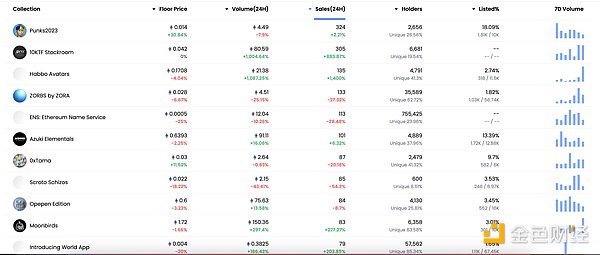 Data Source: NFTGO
Headlines
French Privacy Regulator Launches Investigation into WorldCoin
LianGuai reported that the French privacy regulator has launched an investigation into WorldCoin, stating that there are "apparent issues" regarding the legality of the collection and storage of biometric data by WorldCoin. The regulator is providing support for the Bavarian authorities' investigation into WorldCoin.
NFT/Digital Collectibles Highlights
1. Mastercard and Billboard Collaborate to Release Five New Singles as NFTs
LianGuai reported that Mastercard and Billboard have collaborated to release five new singles as NFTs. The artists include Cocoa Sarai, LerIQ, Manu Manzo, Emily Vu, and Young Athena, and the tracks will be AI-infused music created using the AI Music Studio developed by Warp Sound. A total of 100,000 limited edition NFTs will be issued for the Mastercard Music Pass.
2.99-Year-Old Hungarian Artist's Computer-Generated NFT Series Sold for $1.2 Million
LianGuai reports that a computer-generated NFT series created by Hungarian artist Vera Molnár in collaboration with Martin Grasser was sold out in less than an hour at a Sotheby's auction in the Netherlands, totaling 631 Ethereum (approximately $1.2 million). According to the announcement, the "Themes and Variations" series includes 500 collectibles that are generated through the combination of algorithms using 170 color palettes and recursive grids. The collection has traded over 589 ETH on secondary markets such as OpenSea. As of the time of writing, the floor price of Themes and Variations has increased by over 100% from an average of 1.52 ETH shortly after the sale ended.
3.CertiK: At Least 30 NFT Attack Incidents this Year Linked to Individual Hackers, Profits Exceed $1.3 Million
On July 28th, CertiK tweeted that NFT phishing attacks have significantly increased this year, especially through attacks on Discord accounts, with such incidents occurring almost daily. The CertiK team can confirm that at least 30 hacker attacks are linked to individual attackers, who have made profits exceeding $1.3 million.
4.Web3 Wallet Suku Collaborates with Polygon to Release Free Open Edition NFT Series
LianGuai reports that Web3 wallet Suku has collaborated with the sidechain Polygon to host an open edition NFT minting event in celebration of the launch of Polygon 2.0. Within a 48-hour minting period, users minted over 50,000 NFTs simply by publishing tweets tagging Suku and Polygon. Over 48,000 users created Suku accounts during the minting period. After the release, users are prompted to download the Suku Wallet Chrome extension or access the wallet website through Twitter login to access the NFTs.
DeFi Highlights
1.Data: Optimism's Daily Trading Volume Reaches 944,000 Transactions, Surpassing Arbitrum for the First Time since January
LianGuai reports that according to Blockscan data, as of July 27th, Optimism's daily trading volume reached 944,000 transactions, surpassing rival Arbitrum's 660,000 transactions. This is the first time since January 2023 that Optimism has surpassed Arbitrum in daily trading volume.
2.Total Locked Value on Ethereum Layer2 is $10.456 Billion
LianGuai reports that L2BEAT data shows that the total locked value on Ethereum Layer2 is $10.456 billion, with a 1.39% increase in the past 7 days. The highest locked value is on the scaling solution Arbitrum One, with approximately $6.029 billion, accounting for 57.67%, followed by Optimism with a locked value of $2.897 billion, accounting for 27.70%.
3.Shibarium Beta Version of the Cross-Chain Bridge Begins Public Testing, Currently Only Supports Test Coins
On July 28th, Lucie, a member of the Shiba Inu marketing team, tweeted that the Shibarium Beta version of the cross-chain bridge has started public testing, allowing the transfer of ETH from the Ethereum testnet to Shibarium, with each transfer expected to take 30 minutes.
4.ParaSLianGuaice: ZkSync Network to be Launched Soon
July 28th news, LianGuairaSLianGuaice tweeted that ZkSync network will be launched soon, supporting ETH, USDC, and WBTC.
5. Nil Foundation has launched Proof Market on the Ethereum Sepolia testnet
On July 28th, ZK technology developer Nil Foundation announced that Proof Market has been integrated into the Ethereum Sepolia testnet, enabling provable computation composability for all EVM applications. The Proof Market EVM endpoint makes provable computation compatible with EVM applications, allowing these applications to not only simplify zkProof generation with zkLLVM and Proof Market but also natively integrate proof ordering into Solidity-based application code. Through this EVM endpoint, Ethereum assets can participate in provable computation and integrate Proof Market into any application pipeline handling Ethereum liquidity. Proof Market allows developers to handle zk on-demand, fundamentally reducing the complexity of building zk applications.
Metaverse Hotspots
1. BAYC: HV-MTL Forge completes AMP reward audit and the game is back online
LianGuai reported that "Bored Ape Yacht Club" BAYC announced on its official Twitter account that HV-MTL Forge game has completed the necessary maintenance and is now back online. In addition, the game has also listed exclusive goods for BAYC/MAYC/BAKC, and the AMP reward audit has been completed.
Disclaimer: LianGuai, as a blockchain information platform, publishes articles for informational purposes only and does not serve as actual investment advice. Please establish a correct investment concept and be sure to raise risk awareness.
Like what you're reading? Subscribe to our top stories.
We will continue to update Gambling Chain; if you have any questions or suggestions, please contact us!