Author: Joy, LianGuaiNews
After Starbucks and Reddit, another traditional giant, Grab, is exploring Web3 business based on the Polygon blockchain.
Grab is hailed as the Didi+Meituan of Southeast Asia, headquartered in Singapore. As of the third quarter of 2023, Grab has over 34.9 million monthly active users. The company operates in over 500 cities in Southeast Asia, providing services such as ride-hailing, food delivery, parcel delivery, and online payment.
According to the official website, Grab recently added Web3 wallet functionality to its "Finance" page in the app, allowing users to store and manage digital assets, including SG Pitstop LianGuaick vouchers and non-fungible tokens (NFTs). With the Grab Web3 wallet, users can execute blockchain transactions, access educational articles about blockchain, view transaction history, and interact with their digital assets. However, it is not mentioned whether the Web3 wallet supports payment scenarios such as ride-hailing.
The wallet currently only supports the Polygon blockchain. For a limited time, Grab sponsors the network gas fees related to sending and receiving transactions for users, so users do not need to pay any additional network fees for sending and receiving assets.
Grab stated that it is working hard to introduce more features to the Grab Web3 wallet in the future and is also studying the types of digital assets that can be stored in the Web3 wallet. The official reminder is not to send any other digital assets to the Web3 wallet, as these assets will not be accessible. However, users can send eligible digital assets from the Grab Web3 wallet to other wallets.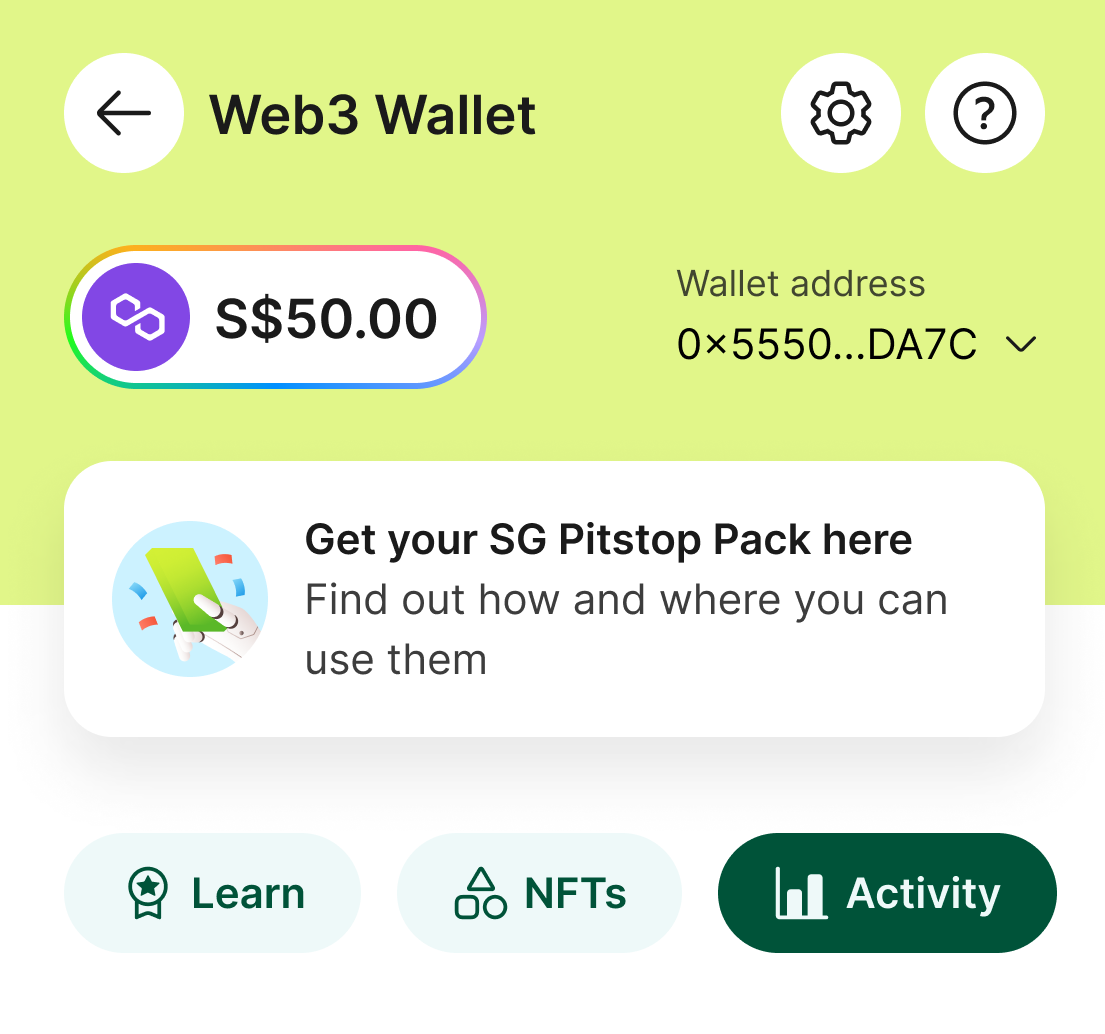 LianGuaiNews found that currently, the Grab Web3 wallet is only available to users in Singapore who have completed identity verification. Users who have completed GrabLianGuaiy wallet verification in the latest version of the app are eligible to open the Web3 wallet. Click on the Web3 tile to continue setting up the Web3 wallet. And once users leave Singapore, they will not be able to access their Web3 wallet. In addition, currently, each Grab account can only have one Web3 wallet. Each Grab account is associated with a Web3 wallet.
It is worth mentioning that unlike traditional Web3 wallets where users need to keep their private keys, Grab's Web3 wallet uses a PIN code. Users will be guided to create a unique Web3 PIN, which serves as the secure access code for their digital assets. This Web3 PIN is different from the user's Grab PIN and cannot be interchanged. Grab stated that for security reasons, it does not store the user's Web3 PIN, so users need to keep the PIN in memory. The system will require users to set up a PIN recovery method, which includes two security questions to help recover the Web3 PIN if the user forgets it.
As the main digital asset currently supported by the Grab Web3 wallet, SG Pitstop LianGuaick vouchers are also a new type of coupon that utilizes blockchain technology. The ownership of these vouchers will be recorded on the blockchain. This NFT coupon is an example of a sponsored digital coupon by Temasek, tested by Grab and the payment infrastructure platform StraitsX during the Singapore FinTech Festival in 2022. It is an example of its proprietary currency, allowing issuers to specify conditions such as expiration date and merchant type when conducting digital currency transfers.
And the digital collectibles (NFTs) from SG Pitstop can be obtained at four different shops in Singapore. For example, users can go to Jumbo Seafood at Clarke Quay to taste the famous chili crab. When the transaction is successfully completed using the SG Pitstop coupon on the blockchain, the corresponding unique NFT will be added to the user's Grab Web3 wallet. Simply use the coupon to consume and check-in to receive the corresponding NFT.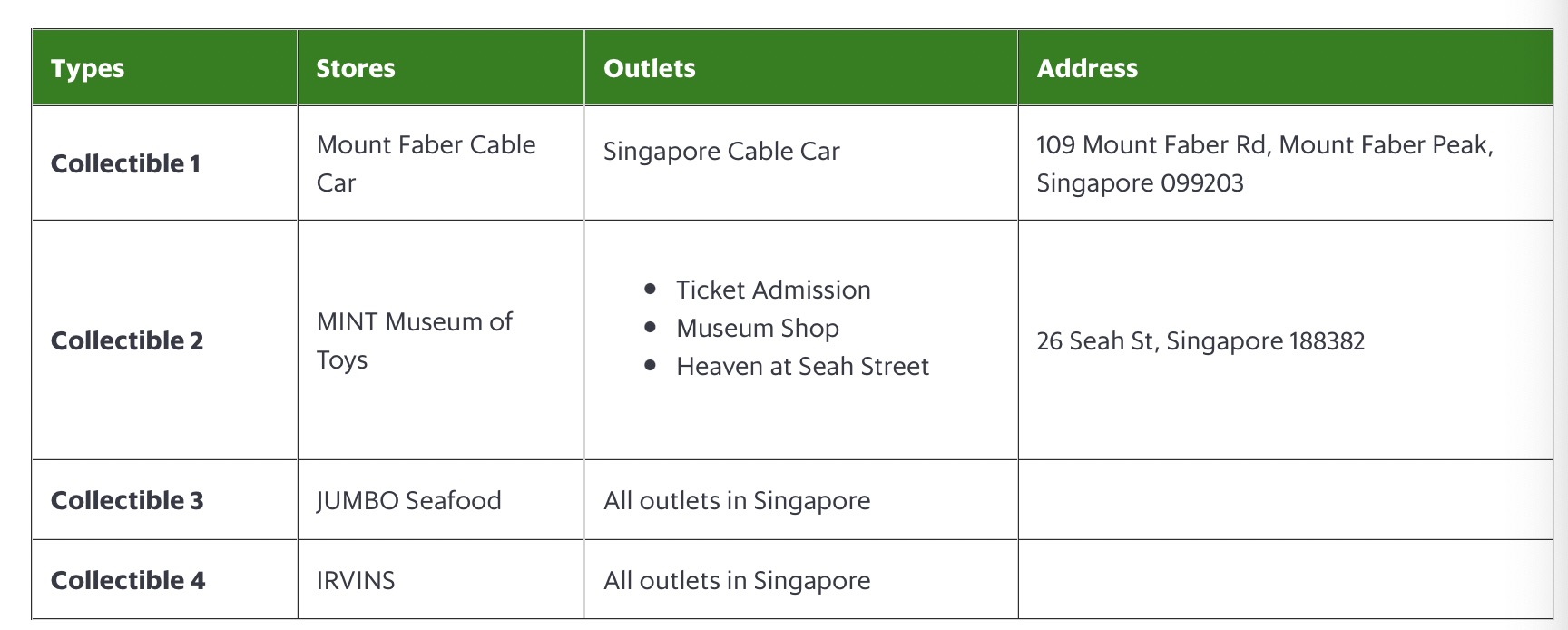 Grab has been exploring Web3 applications since last year. In addition to the SG Pitstop LianGuaick coupon mentioned above, GrabLianGuaiy also collaborated with StraitsX and the encrypted payment gateway TripleA last year to display the Singapore dollar stablecoin XSGD issued on the Polygon chain in GrabLianGuaiy accounts of partner merchants, and use it for SGD consumption.
In June of this year, Grab signed a pilot research with the Monetary Authority of Singapore, which focuses on the use of central bank digital currency, tokenized bank deposits, and stablecoins. Grab also tested a custodial-based digital asset payment system called Purpose Bound Money with Amazon and Southeast Asian financial services company Fazz.
The integration of internet companies and Web3 is happening, and those who go to Token2049 in Singapore in September may want to try this service.
Related link: Please bookmark! A comprehensive list of peripheral activities for Token2049
Like what you're reading? Subscribe to our top stories.
We will continue to update Gambling Chain; if you have any questions or suggestions, please contact us!