Author: Richard Nieva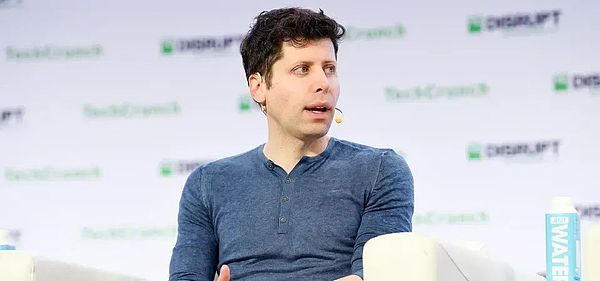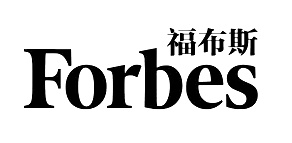 Perhaps even Musk can't figure out what OpenAI founder Sam Altman intends to do with so much biometric data. But one thing is certain, when proving yourself as a human becomes a unique value on the internet, Sam will pay you. But is Worldcoin a cryptocurrency company? Or a biometric authentication platform? Or a "human economic system"? We have unearthed the insider story of Worldcoin's self-discovery. And as we hear yet another great story of the world, it usually has two sides, one facing lies and the other facing the truth.
Is it a cryptocurrency company? Or a biometric authentication platform? Or a "human economic system"? We have unearthed the insider story of Worldcoin's self-discovery.
Beverly stared at an iris scanner called "Orb," but this machine kept malfunctioning. This rudimentary silver sphere was scanning the eyes for Sam Altman's cryptocurrency project "Worldcoin," but despite several attempts, it failed to capture Beverly's iris.
It was August 2021 when Beverly, an executive of Tools For Humanity, the company behind Worldcoin, visited the headquarters of this startup in Erlangen, Germany. Two months prior, even before the project was announced, news of Altman's bold new move had leaked: he would strive to create a "global currency owned by humanity and distribute it fairly to as many people as possible," a kind of universal basic income on the blockchain. Beverly's eye scan was supposed to prove her uniqueness, so she could apply for a distribution of Worldcoin tokens.
To achieve this goal, the startup dispatched an army of contractors, or as the company called them, "scanner operators," to collect eye scan results from around the world, from Kenya to Indonesia. Their mission was to spread the gospel of Worldcoin's cryptocurrency utopia like missionaries. But early on in this plan, they encountered a setback: according to three insiders of the company, the scanner apparently had particular difficulty scanning the eyes of Asians.
Two insiders told Forbes that in Beverly's case, the machine struggled with scanning multiple times and used a robot's female voice to command her to "open her eyes." This statement caused laughter among a group of onlookers. Beverly, being Asian-American, could only laugh along with them.
An employee later heard about the incident and told Forbes that although some people found it amusing, "Asians found it very unfunny." Beverly did not respond to a request for comment from reporters. (Forbes did not use her real name to protect her privacy. Other sources also requested anonymity due to concerns about retaliation.)
Several individuals related to the company also confirmed to Forbes that at the time, the scanner sometimes had difficulty scanning the irises of Asian employees. However, they also pointed out that the scanner was prone to malfunctions in its early stages. A former employee of World Coin attributed the difficulty in scanning Asian eyes to a lack of diverse training data and noted that the system was primarily trained on the eyes of white and black individuals. Tools For Humanity declined to comment specifically on the incident involving executives, but Communications Director Rebecca Hahn stated in a statement that the scanner demonstrated "global inclusiveness" in field tests, scanning "over 2 million people across five continents, including Asia."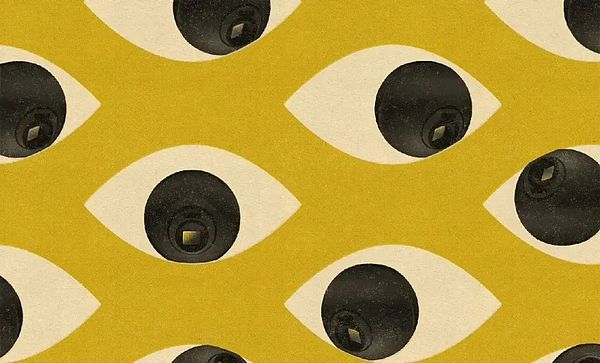 However, the scanner also faced other issues. Three sources told Forbes that at the end of last year, World Coin discovered a vulnerability, and some operators exploited this vulnerability to deceive the device and create multiple registrations for the same person. This trick involved waiting until the iris scan was almost complete and then switching to another person in front of the scanner. Another source told Forbes that this practice was once common in Kenya. Another user claimed that a colleague used this method to create about 100 registrations for himself.
"Scale it up and see what happens."
According to two sources, at least three operators in Kenya were fired for exploiting this vulnerability, as they used it to increase the number of registrations in order to obtain higher bonuses. Earlier this year, the startup released a software update to address this issue. However, a former employee of World Coin stated that the vulnerability was so serious that it alarmed top executives, including CEO Alex Blania. The source said that some people within the company viewed this situation as a "survival crisis" because it could render the entire purpose of the company – proving someone is a unique individual – ineffective. It is currently unclear how many false registrations were created using this method.
Tools For Humanity did not answer specific questions about the vulnerability, but Thomas Scott, the company's head of legal affairs, stated in a statement that the company and the World Coin Foundation are "investigating allegations of potential fraudulent behavior or manipulation and will take appropriate corrective action." He added that these investigations could result in disciplinary action and "termination" of operators and their employees.
As a company focused on identity recognition, WorldCoin has been working hard to solve its own identity problem. This problem was evident in technical failures such as the "Asian Eyes" incident, but it also manifests in a larger issue: as the cryptocurrency market collapses, partly due to the reputation damage caused by Sam Bankman Fried, the creator of the cryptocurrency exchange FTX who once invested in WorldCoin, the company has been struggling to define its purpose and mission. Hours of leaked audio from the company's team-building activities, a 12-page confidential strategic memo, hundreds of slides from all-hands meetings, and interviews with company personnel have provided us with a detailed understanding of the internal situation of this startup as it prepares for its public debut, including unrealized goals and numerous technical challenges.
The WorldCoin token was finally launched in late July, which relieved early testers, especially those from impoverished countries who had attempted to exchange cryptocurrency for iris scans as early as three years ago. However, the initial launch did not go smoothly. Screenshots from three scanning device operators seen by Forbes showed vulnerabilities in the WorldCoin application, with some scanned individuals unable to claim their tokens. It is currently unclear how widespread these technical issues are, but one operator in Kenya said they received hundreds of complaints. The operator also stated that WorldCoin representatives did not respond through customer service channels. Earlier this month, the Kenyan government temporarily suspended WorldCoin operations in the country due to data protection concerns.
In a statement, Blaniah said, "System overload, technical glitches, and intermittent delays are unfortunate byproducts of the collision between global demand surge and the complex transition to a production system. However, measures have been taken to ensure that the technical challenges experienced at launch do not have a negative impact on some of the earliest WorldCoin users." He added that the project has extended the deadline for some users to apply for token allocation.
At the center of all this is Altman, who, due to his founding of another company, OpenAI, is one of the most influential figures in the tech industry today. However, despite OpenAI (which created the popular AI chatbot ChatGPT) becoming Silicon Valley's highest-flying unicorn, WorldCoin can be seen as Altman's bolder gamble. It is a global biometric identity network aimed at reshaping the world's financial system. However, recently, the company has shifted its focus to users, making its underlying goal biometric authentication rather than economic fairness. "There is no doubt that the company's new DNA is all about identity recognition," said a former employee. "They no longer identify themselves as a cryptocurrency company."
In response to questions about Tools For Humanity and the purpose of World Coin, Brania stated in a statement: "World Coin was founded over three years ago with the goal of creating a new type of identity and financial network that is owned by everyone and protects privacy."
However, even Altman himself admits privately that World Coin has not yet been able to explain what it will ultimately be. "We seem to still be uncertain about this. But that's okay – after all, it's difficult, and it's a new thing." According to an audio clip obtained by Forbes, he said this at a company-wide summit held in Cancun in May last year. "Once we have internally decided on the direction we want to go – I think there are still multiple opinions at the moment – once it's determined, if it really resonates with people, then it will truly explode." According to a document, possible applications of World Coin's identity recognition system include financial transactions, voting, airdropping cryptocurrencies, remittances, and website login.
Its core is an iris scanner, and it provides the ability to "prove identity" to ensure that you are the person you claim to be, without relying on traditional forms of identification such as passports. Altman said at the summit, "World Coin can do this globally without government permission, which is really exciting."
But the risks involved are also evident and could even be catastrophic. During a company team-building event, Brania once loudly questioned whether World Coin's reshaping of the financial system would lead to "even the collapse of entire nations."
This is a disturbing grand assumption, especially for a company that is developing so rapidly. As Altman told employees at the summit, one of his personal principles is to "scale up and see what happens," because he has found this approach to be effective in everything from large neural networks to fusion reactors. And the faster, the better. He told employees, "Scaling up before it makes sense… is very, very valuable."
Harn of World Coin stated that the company "cannot comment on selectively lacking appropriate background false statements or rumors." The startup also refused to allow Brania and Altman to be interviewed.
"Some things go very smoothly, others do not."
On July 24, more than three years after Altman co-founded World Coin, the company finally launched its cryptocurrency, WLD. In celebrating the launch, the company heavily promoted its user numbers: 2.1 million registered users and 500,000 monthly active users as announced in May. However, a strategic memo from early last year seen by Forbes showed that these figures were far below the company's targets. The company projected at the time that it would have 30 million employees and 5 million monthly active users by the end of 2022. The launch of the token itself also missed several targets, including the deadline set in the strategic document for August to September 2022.
From many perspectives, the customer acquisition plan of World Coin is a battleground for biometric technology. The company encourages scanner operators to outsource their iris scanning work to capture more irises and obtain more scanners by meeting weekly quotas. However, as reported by BuzzFeed News last year, some scanner operators of the company have been arrested, exploited, and harassed by local law enforcement and community members, feeling deceived after waiting for so long. Some critics compare this action to Silicon Valley's version of colonialism.
In addition, the company is constantly adjusting its promotion strategy to maximize registration rates. When it found that people were not interested in scanners placed on tables, it instructed operators to hold them in their hands. In Norway, operators focused on the age group of 16 to 25, so the company instructed them to target their friends. "Peer pressure is a real thing," claimed a report by the company at the time. To motivate employees, the company also showed them a slide with a photo of German former Chancellor Angela Merkel, accompanied by the slogan "We can do it" (Wir schaffen das), which she often repeated during the European immigration crisis.
When you ask people to sell something to their neighbors in exchange for something from a different world, such as a cryptocurrency, deviations from the plan inevitably occur. "Some things are going very smoothly. Other things are not," Branier told employees at that team building event. "We've received incredible feedback in many places. But in other places, operators are starting to do some really stupid things." He added, "But that's to be expected. So, whatever."
It is not clear what Branier means by "stupid things." However, according to sources, in some cases, "stupid things" may refer to scanning underage users. In other cases, it may also mean that operators are giving kickbacks to local leaders during registration events. Or, in the case of Zimbabwe, it may mean that the company deployed scanner operators in a country where cryptocurrency transactions are illegal. The company refused to elaborate on Branier's meaning but stated that it will comply with local laws and regulations.
However, a strategic memo from the company shows that World Coin cultivates a "wolf-like" spirit among its employees. When recruiting team members, the company emphasizes that it wants people who are "more like pirates than navy." The document states, "This doesn't apply to every position, but whenever possible, we look for those who are intelligent, courageous, character-driven, outstanding in society, but often decide to break norms for various valid reasons. We want founders and hackers."
The real-world testing of Worldcoin has received some criticism in the media. However, at the summit, Altman himself basically declined to comment on this. "I think under such a terrible news headline like 'This Startup Wants Your Eyeballs', people would just think, 'Well, the media did a terrible job on this point.' But that doesn't matter," he said.
Even the employees of Worldcoin themselves have noticed that the image project of this well-funded tech startup is not ideal. The company has raised over $500 million in funding from high-profile investors including Andreessen Horowitz and Khosla Ventures, and has promised to hire local people from low-income countries to scan people's irises for free. In a team-building Q&A session, an employee mentioned the company's office location – the five-star Grand Velas Riviera Maya hotel with nightly rates as high as $1,000 – and the gap between it and the company's claimed mission. "Why would anyone believe that we are serious about helping poor countries promote financial inclusion when we are sitting in this luxury resort in Cancun?" they asked. But Blania changed the subject. He explained that the company chose Mexico because the team-building was originally planned to take place when the COVID-19 restrictions were more strict, and then he quickly continued, "Anyway, we are here now, let's enjoy it." And they did indeed enjoy it. Photos from a corporate photography website show Worldcoin employees frolicking on the beach with scanners, striking yoga and basketball poses.
Other issues plaguing Worldcoin are not so easily overlooked. In March of this year, hackers stole security credentials from a few scanner operators and gained full access to the Worldcoin scanner operator dashboard, which was not protected by two-factor authentication. Two months later, leaked iris scan hash values began appearing on the black market in China, reportedly selling for as low as $20. Despite the company's insistence that its identity system is "completely private" and "designed for anonymous operation," Worldcoin is facing privacy investigations in some countries, including its headquarters in Germany, the UK, France, and Kenya.
In a statement, Scott, the Chief Legal Officer of Tools for Humanity, said, "The company and the Worldcoin project have never and will never sell users' personal data. We comply with the laws and regulations regarding personal data processing in the markets where Worldcoin operates."
Although Worldcoin promises never to sell user data, its privacy policy does reserve the right to "share data among our current and future parent, subsidiary, affiliated, and other jointly controlled and owned companies" for "facilitating merger negotiations" and "responding to mandatory legal requests."
"Even the entire country may collapse."
Despite the efforts and discussions surrounding the World Coin project, little is known about its origins. During a team-building activity, Altman talked about his motivation for starting the company. According to leaked audio obtained by Forbes, he told employees that it stemmed from his "belief" that "our central institutions, our most powerful governments, are either going to become less powerful or become worse." He said, "I think it would be interesting to [conduct] an experiment to see how much of what nation-states have historically accomplished can be done with technology, like eliminating poverty."
Like OpenAI, Altman seems willing to open Pandora's box, even without fully knowing what to expect or how to deal with things if they go wrong. He said, "Emergent phenomena are difficult to predict. I don't know what emergent phenomena World Coin will create. I don't think any of us do. But if there's a global platform infrastructure — whatever it ends up looking like — that half the world is using and agrees it's a store of value, I'm very optimistic that the world's creativity in how people act on that will surprise us and be positive surprises."
The company's shift has left some World Coin employees frustrated, as they believe this change will burden users in low-income countries who may not fully understand what they are signing up for. One former employee told Forbes, "When you don't even know what you're doing yourself, it's impossible to convey that information to these people."
During the team-building activity, an employee asked Altman and Brania, under what circumstances the company would voluntarily shut down World Coin. Brania responded that it would only happen in the event of a geopolitical disaster. He said, "If it really works and scales massively, it will have very strange economic effects that we can't predict right now. Like maybe even the whole nation-state would collapse, and we'd have to change the entire economic system to avoid that."
Brania stated that the company has not yet developed a policy to address such disasters. "We haven't put these things in writing yet," he said. "But maybe we should." World Coin did not respond to inquiries about whether such policies have been subsequently drafted.
DNA "cannot be expanded"
As the company shifts its focus more towards identity verification, its success relies on one thing: this scanner. The device was designed by Jony Ive's disciple, Thomas Meyerhoffer, who claimed at a company summit that it is "far more advanced than many Apple computers." This chromium alloy sphere houses an eye scanner and looks like something you would find on a spaceship deck or in a gift shop.
This scanner can scan the iris in seconds, create a biometric image, and then convert that image into a digital string associated with the user; then the iris image will be deleted (unless the user chooses to store it with Worldcoin). This is an impressive technology, although according to Brania, it was not the company's preferred solution for verifying individual identities. Before finally choosing the spherical iris scanner, the startup company considered palm recognition and facial recognition. It even briefly considered DNA sequencing, but later abandoned the idea. Brania said at a company team-building event, "First, it is frightening. Secondly, it cannot be scaled."
Altman is using his recent reputation at OpenAI to publicly promote Worldcoin and this scanner. In May of this year, he released a photo of himself undergoing eye scanning in Europe. A few days after the token launch, he posted a video on Twitter showing a long queue of hundreds of people winding around the block, claiming that the company was verifying new users at a rate of one person every eight seconds.
Last month in San Francisco, the registration scene was much calmer – not surprising since this token is not available in the United States. In the historic Ferry Building in San Francisco, Shack15 is a luxurious coworking space popular among startups. The registration for Worldcoin takes place in a private office here by appointment. A man in a colorful printed sportswear sits behind a table with two scanners on it, with a bottle of contact lens solution nearby (an email warning sent by the company to users states that contact lenses may affect the "seamless" scanning).
James Chen, 42 years old from Beijing, came to this city with his wife and young daughter to visit friends and participate in the appointment. Both he and his wife underwent eye scanning, but their daughter is under 18, the minimum age allowed by the company in the United States, so she did not undergo scanning. Mr. Chen said he wanted to participate in Worldcoin's activities because he believes in the company's mission of universal basic income and wants to join earlier after "missing the opportunity with Bitcoin."
He said he is not worried about the privacy issues of handing over his iris data to a startup company, but he jokingly said, "In the future, maybe artificial intelligence, robots can use this system to identify 'Are you a human?' and then eliminate us. It's possible." He said with a smile. "So my daughter didn't register. Maybe we can wait and see."
A few minutes later, Mr. Chen sat at a table in the shared office space cafe, having lunch with his family. As the parents talked, their daughter quietly played with some free Worldcoin merchandise given to users after iris scanning – a roll of stickers labeled "Unique Human."
This article is translated from
https://www.forbes.com/sites/richardnieva/2023/08/10/worldcoin-sam-altman-identity-crisis/?sh=1fabee32285f
Like what you're reading? Subscribe to our top stories.
We will continue to update Gambling Chain; if you have any questions or suggestions, please contact us!